Virtual reality technology helping railway station redevelopment
Network Rail is using virtual reality technology to redevelop Liverpool Lime Street station helping to save time, money and improve safety.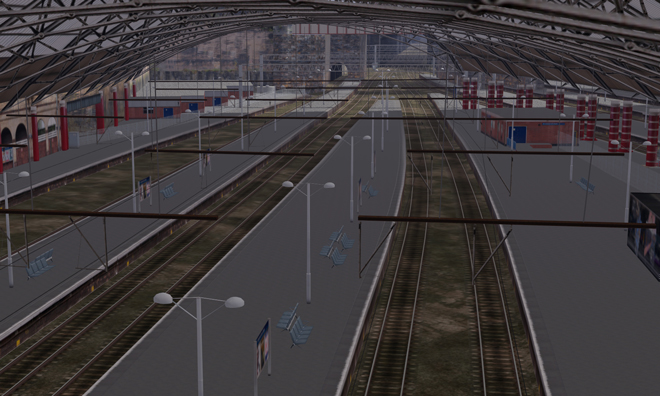 Future virtual reality view of Liverpool Lime Street
Network Rail is using virtual reality technology to redevelop Liverpool Lime Street station helping to save time, money and improve safety.
As Network Rail prepares to redevelop Liverpool Line Street station, the company revealed it is using virtual reality technology to carry out 4D virtual modelling to prepare for the work, reducing the amount of time needed on track and the potential to impact on train services.
The redevelopment work is part of Network Rail's Railway Upgrade Plan. In total, £340m is being spent across Merseyside to improve the railway, including changing the layout and length of Lime Street's platforms to accommodate more and longer trains and upgrading signalling to make it more reliable.
The Virtual reality technology has helped improve safety and efficiency by enabling planners to avoid overlaps between different engineering teams as well as identifying potential risks and hazards which could potentially impact on reopening the railway on time.
Virtual reality use in redevelopment of Liverpool Lime Street station – a case study
Work to greatly enhance the capacity of Liverpool Lime Street station will begin in 2017.  Virtual reality modelling is being used now to plan and deliver that work.  This is how Network Rail is using it there:
Signal sighting
New signalling is being installed at Liverpool Lime Street and the positioning of these signals is critical to the safe operation of the railway. Essentially signals are the traffic lights of the railway. Before visualisation software, designers would have to go the railway and plot the location of the new signals and map how the signals could be viewed by train drivers in different models of trains.  This was time consuming work that required access to the railway, which is infrequent and often in the middle of the night in difficult conditions.  Furthermore, the testing that is then required to ensure their location is suitable added more time and expense to the process.
Using virtual reality modelling, most of this work can be done from a desktop. A 3D computer-aided design (CAD) model is created from point clouds, and this is then enhanced with photo-realistic textures which are created from a photographic survey of the site. In this way a realistic virtual model of the railway is built to tight engineering tolerances.
Once the model has been created, specialised signal sighting software is used to make real-time changes at the desktop without the need to send people on to site. The model is then reviewed by experienced train operators to comment or accept the proposed signal locations.
4D modelling
To undertake the work at Lime Street station there will be periods when the station will be closed in 2017 and 2018. Although Network Rail has to build in a sensible element of contingency, shutting the railway is very expensive and disruptive for passengers. For example, the impact of a problem in the sequencing of works, or a design issue being discovered partway through the blockade, could be very disruptive.
On most railway projects there is a lot of work that happens at the same time.  For example;
The civil engineers are focused on work to platform, buildings and bridges
Track engineers plan and install new railway track
Signalling and telecom teams install train controls and safety systems
Overhead line specialists build support structures that provide power for electric trains
To ensure that this work happens safely and simultaneously, 4D technology directly links the 3D model and the construction plan and allows planners to schedule and coordinate the many thousands of tasks which can be visualised as a 'virtual construction model'. This allows teams to spot potential clashes and hazards prior to deploying resources and machinery on site, which has a vast saving on time and cost.
Options
Platform remodelling of Liverpool Lime Street station are already well under way. Virtual reality models of both Lime Street current and future platform designs are being used to make decisions now.