First Railserve Tier 4 Dual LEAF® gen-set locomotive put in service
The first Railserve Tier 4 DUAL LEAF® gen-set locomotive has been placed in service and will significantly reduce emissions.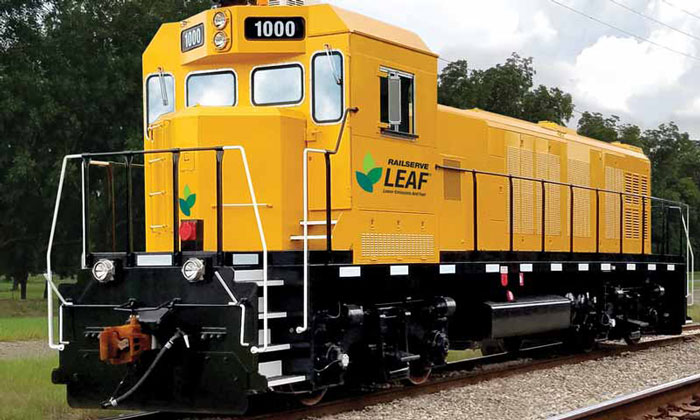 The first Railserve Tier 4 DUAL LEAF® gen-set locomotive has been placed in service.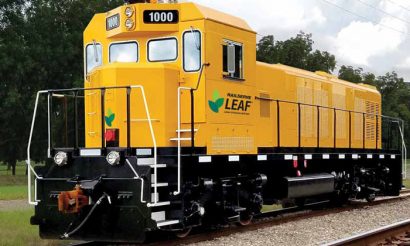 The DUAL LEAF was developed for shippers, industrial railroads, and short line railroads that operate where there is a need for high-tractive effort at speeds up to 30mph. Like the original DUAL LEAF, the Tier 4 units are cost-effective at high-utilisation rates, and their operation is nearly indistinguishable for crews accustomed to widely used SW or GP-type locomotives.
"Although our Tier 4 DUAL LEAF locomotive looks identical to previous models, users will notice better operating performance and reduced environmental impacts," commented TJ Mahoney, Railserve LEAF's program manager.
Railserve equips its DUAL LEAF models with two Cummins QSX15 engines, upgraded for Tier-4 compliance and because the footprint of the Tier 4 Cummins engines are similar, there was no need for the locomotive to be redesigned.
Compared with conventional units, the DUAL LEAF Tier 4-compliant locomotives will cut emissions by 99% and NOx emissions by 92%. Furthermore, fuel economy should improve due to the Tier 4 units operating at lower rpms in low-notch and idle phases, which are typical settings for most switching operations.
"Rising fuel costs, environmental concerns, and the desire for more efficient operations have prompted rail shippers and receivers to seek alternatives to conventional locomotives for their in-plant rail switching operations," Mahoney continued. "The Tier 4 DUAL LEAF is meeting EPA emissions standards for Tier 4 diesel engines. And, more importantly, it is meeting our customers' needs and expectations."
The Railserve gen-sets minimise fuel usage and significantly reduce emissions while maintaining the performance of a traditional switching locomotive. The DUAL LEAF is programmed to operate with only one gen-set under lighter loads, further reducing both fuel use and emissions.
Railserve produces the updated locomotives at the company's manufacturing facility in Longview, Texas in compliance with federal Tier 4 environmental regulations.