Amtrak searches for a Master Developer partnership for Philadelphia 30th Street Station
Amtrak has taken the next step toward a comprehensive redevelopment of Philadelphia 30th Street Station and adjacent properties with the release of a Request for Qualifications (RFQ) seeking a Master Developer partnership.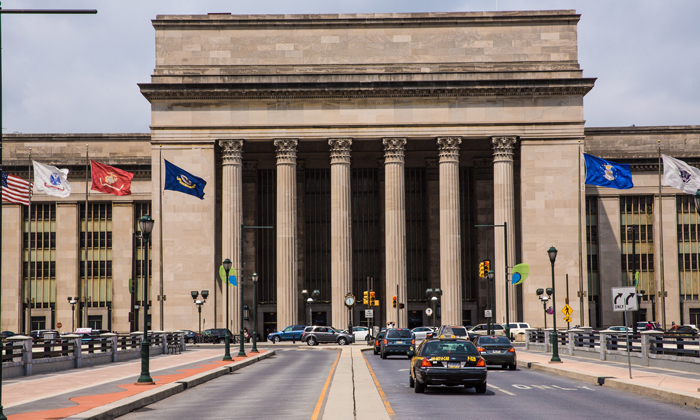 Amtrak is seeking a Master Developer partner capable of all aspects of project delivery including design, construction, financing, operation and maintenance of non-rail assets at Philadelphia 30th Street Station, as well as expansion opportunities and commercial development of the surrounding Amtrak owned properties.
"Philadelphia 30th Street Station is one of the most critical assets in our national network," said Rina Cutler, Amtrak Senior Director of Major Station Planning and Development. "A Master Developer partnership lays the groundwork to deliver a world-class multimodal hub on the Northeast Corridor. We are seeking an innovative partner who understands the vision for Philadelphia, respects the surrounding neighbourhoods, and is excited to partner on a plan that will significantly improve the experience for all travellers, while maximizing the value of our strategic assets."
Historic 30th Street Station is the third busiest station in Amtrak's national system, serving more than 4 million Amtrak passengers and over 12 million combined SEPTA and NJ TRANSIT rail commuters annually.
With ridership predicted to double along the Northeast Corridor (NEC) by 2040, the RFQ is being issued as demand for passenger rail service continues at record levels.
"Now with the 30th Street Station Master Developer solicitation process beginning, several of Amtrak's major stations are undergoing redevelopment," added Peter Waldt, Amtrak Senior Director Commercial Planning and Development. "These redevelopment efforts will allow Amtrak to better utilize existing assets to drive the core business, realize substantial infusions of private capital, identify new sources of revenue that can be reinvested into the system, demonstrate a more sophisticated acumen for operating as a business and, most importantly, improve the customer experience."
This is part of a larger corporate program to leverage Amtrak's asset portfolio. Focused on innovative strategies for sustainable financial performance and infrastructure reinvestment, this program includes other opportunities being pursued at Amtrak stations such as Chicago Union Station and Baltimore Penn Station.
Qualifications must be received by 3.00 pm on 9 November 2017.