Vossloh awarded major contract in Sweden
Vossloh has concluded with Trafikverket, a framework agreement for supplying a new type of in-sleeper actuation system…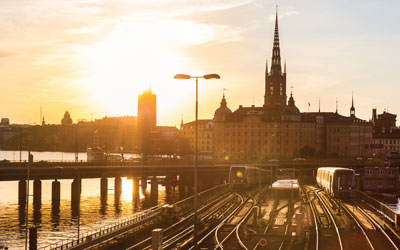 Vossloh has concluded with Trafikverket, the Swedish infrastructure authority, a framework agreement for supplying a new type of in-sleeper actuation system for switches and crossings over a period of ten years, including an option for five more years. The total contract value is above €100 million. Fully integrated into the sleeper, the system chosen by Trafikverket is a customized version of the Easyswitch actuation system previously developed by Vossloh Cogifer.
"This new product meets the specific requirements of the Swedish railways and again underscores our vast engineering competence," says Werner Andree, CEO, Vossloh AG.
Since April 1, 2010, Trafikverket has been Sweden's central agency for rail, road, water, and air traffic. With almost 12,000 km of railway lines comprising 11,000 turnouts, Trafikverket is the largest North-European infrastructure manager.