PORR consortium wins contract for Austria's largest tunnelling project
The PORR-Hinteregger consortium will be responsible for building the lot H51 Pfons-Brenner section in collaboration with Italian joint venture partners Società Italiana per Condotte d'Acqua and Itinera…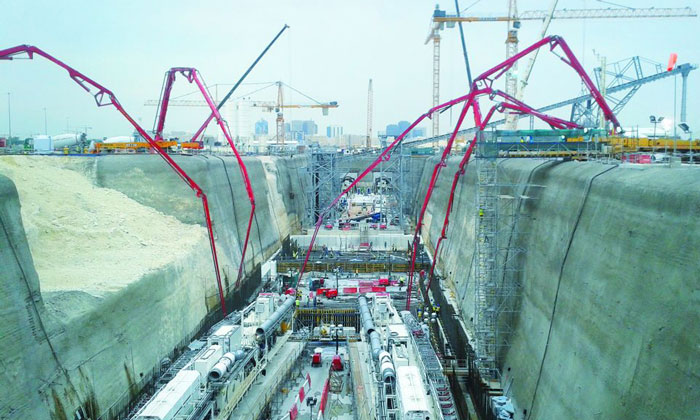 The construction and tunnelling of Doha's Green Line
A consortium including PORR, with subsidiary Hinteregger, have secured the largest tunnelling project in the history of Austria.
The contract is worth approximately €1 billion and focuses on the construction of an 18km segment – lot H51 – of the 64km-long tunnel: Brenner Base Tunnel (BBT). This railway tunnel is currently under construction and once completed, will connect Austria with Italy.
"The scope of the project, the changeable geological conditions and the limited space constraints of the construction site all represent considerable challenges. On highly demanding, large-scale projects such as the 'Green Line' metro in Doha, we have proven that we are capable of mastering exceptionally complex tasks within the promised time and quality – and on budget," said PORR CEO, Karl-Heinz Strauss. 
The construction phase for lot H51 involves building two main tunnel tubes between Pfons and Brenner, around nine kilometres of exploratory shafts and an emergency stop and transfer point at St. Jodok. The two main, single-track tunnel tubes will primarily be driven with tunnel boring machines with an excavation diameter of 10.37m, meaning a stretch of up to 30m can be driven per day per tunnel boring machine.
PORR's tunnelling experience includes driving more than 600km of tunnels and the Group has already built multiple exploratory and access tunnels.
The work is scheduled to begin in summer 2018 and expected to be complete in 2024.