HS2 seeking skilled individuals to fill new research vacancies
The available Engineering Doctorate posts will work alongside High Speed Two Ltd (HS2) priorities and will have a key role in shaping the future of the railway project…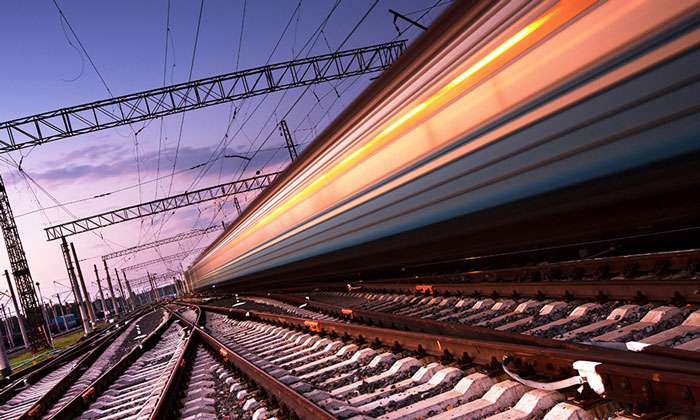 Three new research posts are available at Loughborough University, working in a partnership with High Speed Two Ltd (HS2), the largest construction project in Europe.
With Phase One due for completion in 2026, successful applicants will develop innovations during the design, delivery and operation of the project, ensuring HS2 is one of the world's most technologically advanced railways.
Jacqui Glass, Professor of Architecture and Construction in the School, said: "We are delighted to be working with HS2 on these important areas, which are of great relevance to infrastructure delivery within and beyond the HS2 project. Without research in these critical areas, the industry's ability to create world-class, durable and sustainable transport systems will be hampered. We anticipate the outcomes will be very influential."
The four-year Engineering Doctorate posts will build on existing areas of strength and cover these three core strands that align with HS2's priorities:
Enabling long term resource efficiency in infrastructure projects
3D data capture and monitoring using HS2 service train imagery
Innovations in construction quality of track bed and geotechnical assets.
Iain Roche, Head of Innovation at HS2, said: "HS2 will need cutting edge technology and innovation to enable the delivery of a 21st century railway which will set new standards in efficiency, cost-effective maintenance and reliability.
"The HS2 Programme provides a unique employment and skills opportunity for the transport infrastructure sector. The programme will require the upskilling of the construction and rail engineering workforce, generating long-term employment opportunities across the UK. These posts will provide the critical skills needed to deliver sustainable transport solutions and good value to the taxpayer.
"We are excited to work with Loughborough University and these doctorates are a great opportunity for leading engineers to work with HS2, to explore new thinking and help us drive innovation in the sector."