Supersonic trains to be developed by Geely Holding and CASIC
The agreement will enable the two companies to together develop supersonic trains using Maglev technology and next-generation mobility technologies.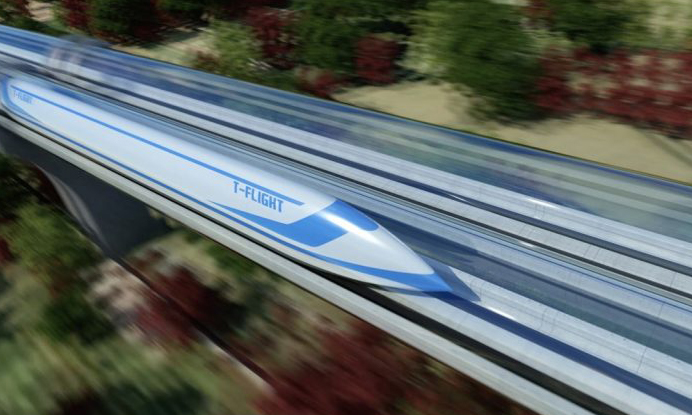 Zhejiang Geely Holding Group (Geely Holding) has signed a strategic framework agreement with China Aerospace Science and Industry Corporation (CASIC) to cooperate on the development of supersonic trains and related technologies.
Among the areas of technology cooperation, the proposed supersonic trains will use magnetic levitation (Maglev) technologies to eliminate ground friction and vacuum tubes to reduce air resistance. The supersonic trains are positioned as the next generation of mobility, offering safe, comfortable, highly adaptable, environmentally-friendly, ultra-high-speed transportation. Maglev high-speed train technology has already developed a proven track record in China, which has the most operational Maglev tracks in the world.
Chairman of Zhejiang Geely Holding Group, Li Shufu, said: "The strong alliance between our two sides is built on a foundation of common pursuits, which will become an inspiration in cross industry strategic cooperation to others. We will lay the groundwork for developing core technologies for the next generation of transportation, transform and upgrade related industries for high-quality development and build an interconnected industrial infrastructure which in turn will promote future innovation."
Technologies developed through the realisation of supersonic trains will help Geely Holding advance the fields of new energy vehicles, automotive safety and new material science.
As part of the framework agreement, Geely Holding will contribute expertise in intelligent manufacturing and commercial operations, enabling CASIC to maximise its strengths in technological research and development, industrial internet and smart supply chain.
Geely Holding has invested over billions into R&D and gathered over 20,000 researchers to form a world-class innovation and technology R&D system. The new alliance with CASIC will further advance Geely Holding's transformation into a global technology innovation group.