HOCHTIEF MURPHY successful in Crossrail Tunnel under Thames for £200 million
HOCHTIEF Solutions AG & J Murphy & Sons Ltd have been awarded a further tunnel project…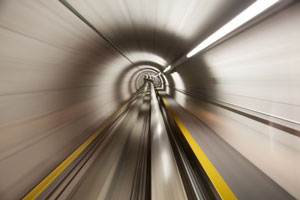 Following the successful Channel Tunnel Rail Link contract, joint venture partners HOCHTIEF Solutions AG and J Murphy & Sons Limited have now been awarded a further tunnel project in London. The joint venture is constructing two tunnels and portal structures with a total length of around eight kilometres in southeast London for Crossrail Limited. The £200 million contract is part of the Crossrail project which will link the East and West London rail routes.
The Thames Tunnel will connect the district of Plumstead to North Woolwich and link the existing North Kent rail line to Crossrail. Construction work will start this month and is scheduled for completion in Q2 2015. The tunnel boring machines will start at Plumstead and will progress under Woolwich before reaching the end destination at North Woolwich close to London City Airport.
HOCHTIEF MURPHY is working closely with Crossrail Ltd to introduce numerous refinements to the construction design to optimise value on the project. With the realization of this important infrastructure project, the joint venture provides a key solution for improved transport links in the British capital.