MBTA awards Keolis the contract for Phase 2 and 3 of Franklin double-track project
Keolis Commuter Services were awarded the contract by MBTA, following a successful delivery of Phase 1 ahead of schedule and under budget.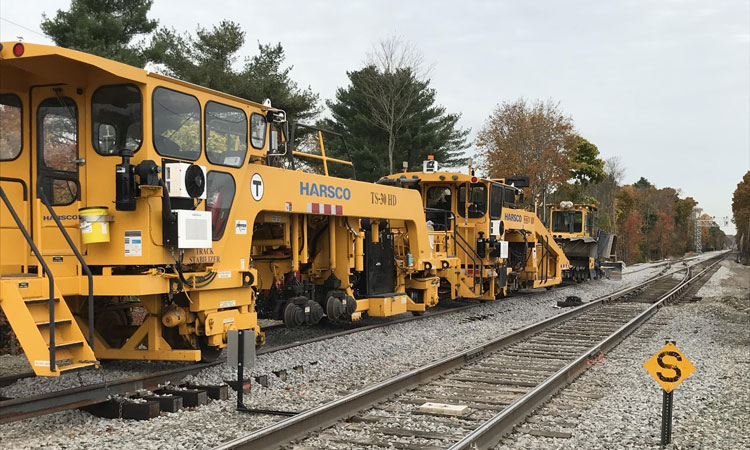 Massachusetts Bay Transportation Authority (MBTA) has awarded Keolis Commuter Services with the contract for delivery of Phase 2 and Phase 3 of the Franklin double-track project, which will extend the double track from South Station to Franklin.
The $30 million contract was awarded to Keolis, MBTA's commuter rail operating partner, following successful work on Phase 1 which is currently ahead of schedule and under budget. Phase 1, which was awarded to Keolis in February 2019, has provided an additional four miles of double-track between the Walpole and Norfolk stations (which will be commissioned in spring 2020).
David Scorey, Keolis CEO and General Manager, said: "We're pleased to partner with MBTA in helping to deliver critical and strategic infrastructure upgrades that will not only improve service for our passengers but also prepare for the longer-term vision of the commuter rail. To have delivered phase 1 under budget and ahead of schedule provides an added benefit to the Commonwealth and taxpayers too, and we look forward to working on these important future phases."
The Franklin line has some of the commuter rail's highest levels of ridership and is also utilised by freight trains, which can at times result in service delays. The addition of double-track enables freight and commuter rail services to occupy the same area or travel past each other. This addition of new track will help to further improve reliability and support future Franklin line network growth, which has grown by four additional scheduled trains and 1,500 daily riders since 2012. Increased train service allows for more climate-friendly transit choices and can help to alleviate road congestion.
Work will then begin on Phase 2, which will add three and a half miles of double-track between Norfolk Station and Frank Street by December 2020. In parallel, preliminary design work will begin on Phase 3, focusing on the four-mile section of track between Walpole and Norwood Central Stations. Once Phase 3 is completed, a double-track line will extend along the entire section between South Station in Boston and Franklin Station.