FRA recognises MTA LIRR for railroad safety programme
The programme utilises flexible delineators at railroad crossings and enhanced GPS alerts to dramatically improve railroad safety.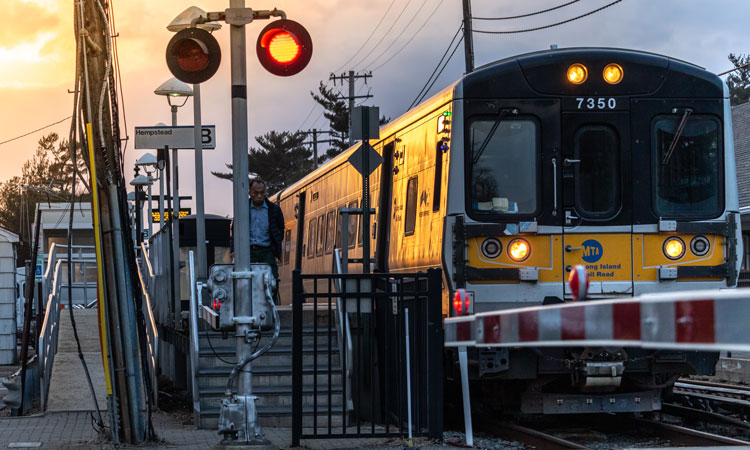 The Federal Railroad Administration (FRA) has recognised the Metropolitan Transportation Authority's (MTA) Long Island Rail Road (LIRR) for a nation-leading railroad safety programme that is designed to enhance rail safety through the use of new technologies.
The programme combines the use of flexible delineators at railroad crossings and enhanced GPS alerts with a partnership with Google and Waze. In the first year of implementation, the safety issue of motorists inadvertently turning onto tracks was virtually eliminated by the programme – a problem that occurred frequently, with 21 known cases in 2018.
LIRR President, Phil Eng, said: "I am pleased that our efforts to constantly implement and innovate our safety methods has had a dramatic effect on eliminating incidents at grade crossings. While we can't control driver behaviour, we continue to be proactive and keep our trains moving safely. We have truly benefited from our partnership with Waze and are proud to pave the way for railroads across the country in using this collaborative technology."
As a result of these improvements, and with clear evidence that the programme works, the FRA are now recommending that other railroads throughout the country review research on the LIRR programme and consider the solution to make upgrades at problem areas on their own railways.
Ronnie Hakim, MTA Managing Director, said: "Unlike an underground subway system, commuter railroads have to contend with drivers at grade crossings, a common element of traffic safety that the MTA and the FRA are trying to mitigate with new strategies. Kudos to MTA Long Island Rail Road for their successful approach to this problem."
As part of the initiative, June 2018 saw LIRR install flexible, four-feet high reflective delineators, extended roadways markings, and additional reflective devices across their railway in order to better alert drivers to not make a turn onto the tracks. A common issue found was that drivers became confused by GPS directions when driving in darkness or inclement weather. In order to combat this problem, LIRR partnered with GPS navigation app, Waze, to create a unique feature on the app that alerts motorists that they are approaching a grade crossing.