Intelligent infrastructure: Transformative for rail infrastructure managers
Ahead of Global Railway Review's webinar on 17 June 2020, supported by ABB, Ian Hall, Account Manager at ABB, takes a moment to explain how intelligent infrastructure can be transformative for rail infrastructure managers.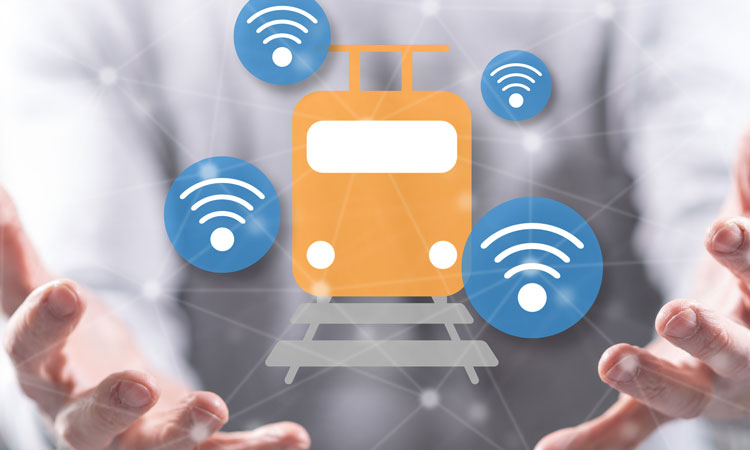 How can data help rail infrastructure managers improve their operations?
Rail infrastructure managers can use data to drive increased safety, performance and cost control.  Intelligent infrastructure programmes help rail managers to harness and leverage key data that helps to reduce potential risks to its employees, stay in compliance with regulations and increase overall efficiency – an example of this can be seen in the planning and resolution of track geometry faults.
In what ways can a data-driven railway help to improve the safety of track engineers?
One of the biggest workforce safety risks is posed by field engineers being struck by a train while maintaining or renewing the railway. Digitally capturing data about the rail infrastructure allows a railway to better plan how and when its track engineers can access the track and undertake their work in a safe way. Digital tools can also help the railway proactively identify potential equipment failures before they occur; a data-driven railway is no longer tied to a 'fix on fail' approach and is, therefore, able to minimise the number of potentially more risky 'emergency' field deployments. 
In what ways can a data-driven railway improve customer experience?
Rail has become a preferred mode of public transport, and current statistics point to its continued growth. To support this, it is critical that railways keep pace with customer needs and expectations. Data plays a huge role in enabling a railway to deliver passengers safely, reliably and on-time from point A to point B. Recognising that every passenger has a choice of transportation options, data will be key to how railways can differentiate themselves and delight their customers moving forward.
What advice would you give to an infrastructure manager that is just beginning to realise intelligent infrastructure is the way forward?
It is indeed true that intelligent infrastructure programmes could greatly improve the way rail infrastructure managers collect, record and use data. The benefits to stakeholder and passenger experience can be transformative, however, you must be careful not to focus solely on the technology aspect of the programme while ignoring the 'people' aspect. In many cases, the biggest hurdle that rail managers face as they strive to achieve intelligent infrastructure is cultural. Successful implementation of a digital programme requires cultural change in an organisation and a commitment to new tools and processes. Driving education and commitment within the organisation is just as important as the new technology itself. If the programme is not adopted within the organisation, it will not be successful.
To hear more from Ian Hall, register for free to attend ABB's webinar on 17 June 2020, which will focus on delivering a data-driven railway: Network Rail's asset management transformation. Join this webinar to hear from the team who have driven this new approach to management information in partnership with front-line teams.
Register now for free!
Related organisations
Related people