Making switch machines intelligent: Vital for rail's digital transformation
Christian Fritz, Vice President for Customer Service & Project Management of the Diagnostic and Monitoring Technologies for Infrastructure Department at voestalpine Signaling Austria GmbH, writes that the development of intelligent switch machines is fundamental in the digital transformation of rail networks.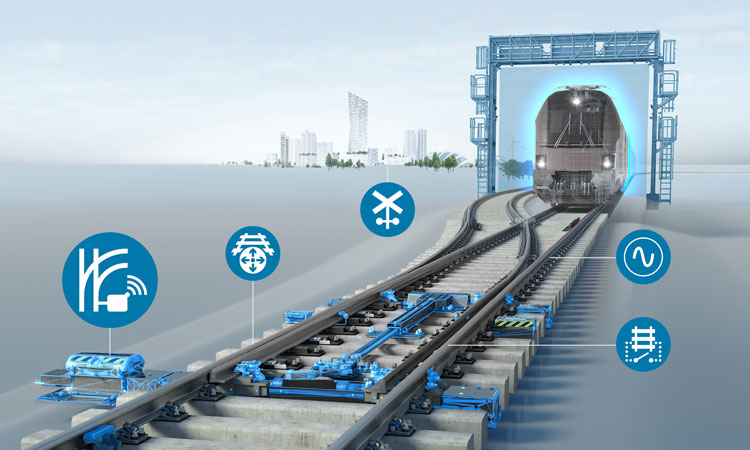 Diagnostic and Monitoring Technologies for Infrastructure – Digital 'Performance on Track®'
The increasing density of train traffic is placing high demands on reliability, efficiency and availability. In addition, the periods available for maintenance are becoming extremely tight. Monitoring systems have been already used for years now for the preventive detection of issues and in the field of condition-based maintenance. Within the scope of progressing digitalisation, the use of intelligent field elements opens innovative application options for train operators and infrastructure companies. voestalpine Signaling has, therefore, set itself the goal of making switch machines intelligent.
What makes a switch machine smart?
A battery-operated logger is used for data logging and wireless data transmission of extensive status data and is designed for use in switch machines and hydraulic power transmission systems. The compact unit is located directly in the switch machine or in a separate housing. The intelligent, battery-operated and wireless diagnosis system does not need an external power supply nor an additional data connection and is operated using a battery and mobile data transmission technology. It is designed for an energy-saving mode in order to obtain a long battery service life. This  means that all of the components and sensors have been designed and implemented in line with a holistic energy-saving philosophy.
Issue
Related organisations