In-Depth Focus: Winter Preparedness
When harsh winter weather threatens major disruption to rail services, infrastructure managers and train operating companies must pull together to keep rail networks moving safely. The authors in this In-Depth Focus share the benefits of robust planning strategies and the importance of being prepared to deal with the challenges that winter brings to rail.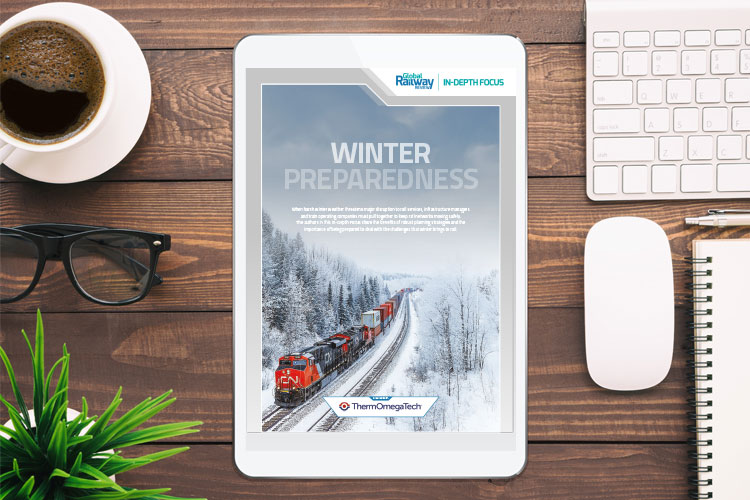 Included in this In-Depth Focus:
Get ready. Winter is coming.

Rob Reilly, Executive Vice-President and Chief Operating Officer from the Canadian National Railway Company (CN), discusses the benefits of robust planning for harsh winter weather.
Keeping Scotland moving, whatever the weather
When winter weather threatens disruption to rail services, networks need to pull together to keep everyone moving safely. For Global Railway Review, David Simpson, ScotRail's Operations Director, shares some of the planning, preparation and response work by the dedicated partnership, Scotland's Railway, to achieve just that.
Preparing for winter: What do Network Rail do?
Dr Sam Bemment, Technical and Innovation Manager at the Railway Industry Association (RIA), explores how Great Britain's railway copes with the challenges that harsh winter weather can bring and what innovations can be developed to minimise disruption to the rail network in the future.
What would be the biggest piece of advice that you would give to rail infrastructure managers and rolling stock operators to help them prepare for the unpredictability of winter weather? With participants: Mike Paterson, Network Operations Director, Govia Thameslink Railway (GTR); Dana Logue, Railroad Product Manager, ThermOmegaTech, Inc.; Gennady Verkhovykh, Deputy General Director, Russian Railways; and David Simpson, Operations Director, ScotRail.
PRODUCT SHOWCASE – THERMOMEGATECH: Ensuring that rolling stock are freeze-free all winter long
When winter temperatures dip below freezing, passenger trains with potable water-bearing systems for on-board kitchen galleys and sanitary systems are in danger of freezing when the train heat is turned off for switching locomotives or even during brief layovers. If not properly protected, a freeze up can result in burst water tanks and piping, costly repairs and interrupted schedules.