Simulation of interrelated delay effects and the need for international collaboration
Gerald Schinagl, Digital Innovation Manager at ÖBB BCC GmbH and Peter Blauensteiner, Programme Manager of Strategic Capacity Management at ÖBB Personenverkehr AG, write how a predictive, rather than a reactive, approach to delay management could transform rail timetables.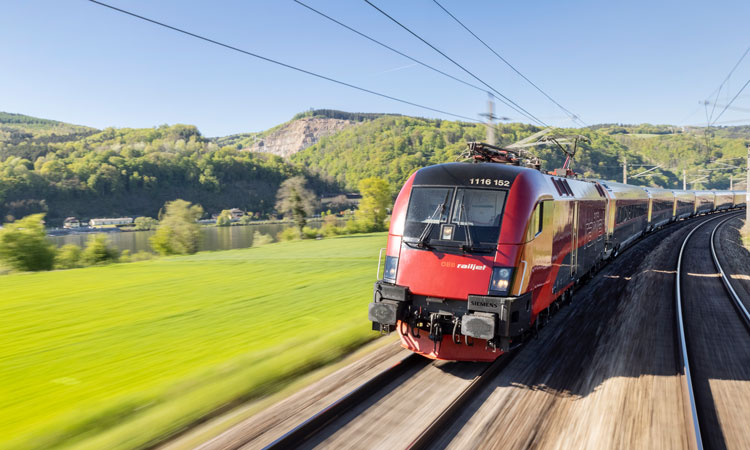 Credit: ÖBB/Harald Eisenberger
Delay management in the European railway system currently largely consists of drawing appropriate conclusions from the delays that have already occurred (characterised by assigned delay codes), deriving possible causes of the observed effects and thus resulting in future improvement. The practice of predicting preventable delays and taking immediate action is not yet the default way of handling issues. However, it would lead to better results than the current, reactive approach.
Establish preventative processes
As part of the strategic capacity management programme in ÖBB Personenverkehr AG, for the first time, we made an attempt to determine whether it is possible to carry out this kind of prognosis with sufficient accuracy. Furthermore, we wanted to establish preventive processes based on the simulation-outcome. The objective for the trial, which we are reporting on in this article, was to use a given timetable, a known rail network, planned and reported influencing factors (for example, construction sites and slow-movement areas). The trial also used, generally, expected influences (such as exceeding the stopping time and delays from neighbouring countries) as variables in a calculation and simulation logic to estimate the resulting overall delays.
After an initial evaluation, we decided to utilise agent-based modelling, as this method matches the nature of the task, but also enables a relatively resource-saving simulation process. This simulation considers each train as an individual mobile agent that moves through a rail network (limiting the degrees of freedom in movement) according to a timetable and tries to comply with this requirement as far as possible. These mobile agents are affected by the delay inputs, and the mobile agents influence each other on the scarce infrastructure.