Q&A with Mark Plowright, Virgin Trains Ticketing: Driving rail recovery
Mark Plowright, Virgin Trains Ticketing Director, discusses the challenges currently facing rail retailers with Global Railway Review and details the best ways that rail travel can win over passengers.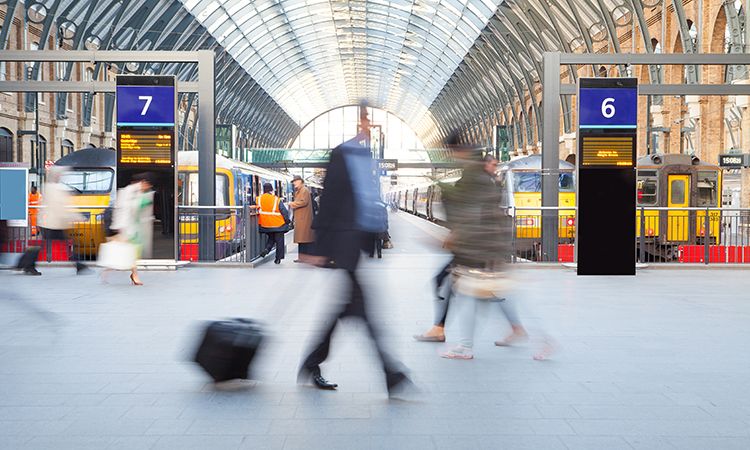 What are the main challenges currently facing independent rail retailers?
I genuinely believe that rail retail has an essential role to play in boosting rail ridership and driving innovation to improve the passenger journey. I can say that confidently, as someone who has made the move from train operator to retailer! The problem is that, right now, there is not a level playing field between operators and independent retailers – especially not new or smaller retailers.
One of the main challenges we face is the restrictions placed on fares. Passengers have no idea that we cannot always offer all the same fares as train operators, leaving them confused about how to get the best deal on their journey and frustrated that they can't access services like delay repay through rail retailers.
Secondly, the attitude towards independent retailers needs to be more collaborative. We've got valuable customer insights and ideas that should be part of industry conversations from the beginning. I also think retailers should be incentivised to invest more in the sector. This is what is going to power the innovation in technology and services that passengers are crying out for.
In your view, how has rail ridership fared since lockdowns were lifted? Are passengers 'coming back' to rail?
I think it's time we move away from this idea of 'rail recovery' and instead focus on the future.
Since Virgin Trains Ticketing launched as part of Virgin Red in 2021, and then as a standalone app in 2022, we've seen our ticket sales grow, both from commuters and leisure travellers. Around 50% of our customers like to buy their tickets on the day, often on the move. 82% also go on to sign-up for free to Virgin Red so they can earn Virgin Points every time they buy a rail ticket, which goes to show there is a real appetite for loyalty from rail passengers who want to be rewarded for their travel.
I think it's time we move away from this idea of 'rail recovery' and instead focus on the future. Rail should be at the heart of UK domestic travel so our ambition should be less about bringing passengers 'back to rail' and more about working towards a 'new high' in rail ridership.
How can rail travel be made more rewarding for passengers?
Ultimately, we want to see rail fares reformed to be made simpler, easier to understand and so that they offer the best value for money for passengers. Fare reforms are long overdue. However, we also know that value for money perception isn't always just about the price of the ticket and passengers want to be rewarded for their loyalty too.
That is why we launched Virgin Trains Ticketing, to offer people a way to be rewarded for their everyday travel by earning Virgin Points every time they buy a train ticket.
Recently, Virgin Red conducted research which revealed that 52% of consumers who are signed up to a loyalty programme are increasingly reliant on loyalty schemes to supplement their spending during the cost-of-living crisis, demonstrating the demand for and value that loyalty programmes play.
In what ways can the rail sector win new customers?
Rail retailers are the shop window for the industry, so we play a key role in growing rail advocacy and reaching new customers that train operators traditionally find hard to reach. As part of Virgin Red and the global Virgin brand, Virgin Trains Ticketing can reach lots of customers from a variety of sectors, many of whom aren't traditional rail passengers. We can incentivise them to use the railways by rewarding their travel with Virgin Points, points they can spend on everyday treats like cinema tickets, a meal out, or more extraordinary experiences like flights, holidays and concerts.
As an industry we also need to work on better meeting the needs of the modern traveller, which means more collaborative working and lateral thinking so that we can support passengers throughout their journey and make rail travel more appealing to consumers.
How will innovation play a part in driving rail revenue recovery?
Innovation is essential to meeting the needs of the modern traveller and is ultimately going to boost rail ridership.
Innovation is essential to meeting the needs of the modern traveller and is ultimately going to boost rail ridership.
In February, we heard Mark Harper, UK Transport Secretary, welcome a 'more competitive retail market' and it's true that competition is key to driving innovation, but so is private sector investment. Independent retailers offer a cost-effective way to drive growth and innovation, as we can invest in developing new technology and services for use across the network, but retailers need the right conditions to flourish. 
Open-access competition on passenger services has been shown to work, and I think a form of 'open-access retail' would give retailers more confidence and the ability to invest, stimulating growth, driving innovation and ultimately leading to more choice for rail passengers.
What are the key aims for Virgin Trains Ticketing over the next 12 months?
Virgin Trains Ticketing is just getting started! We've got lots of exciting things planned for customers this year. We recently launched split ticketing to ensure customers can get the cheapest fares. Although we do see split ticketing as a bit of a 'sticking plaster' on the bigger issue of complicated rail fares. We've also got plans to enable customers to spend their well-earned Virgin Points on rail travel. There's lots more coming down the tracks, so watch this space!

Mark Plowright has worked in the rail industry for more than a decade working at Eurostar, Virgin Trains East Coast and LNER. He joined Virgin Red in 2021 as Director of Virgin Trains Ticketing.