Q&A with Jon Salmon, director of business development at Snapper Services UK Ltd
At a time when public transport faces mounting challenges, ranging from environmental impact to the changes of a post-covid world and the importance of updated data-driven decisions, Snapper Services UK Limited's director of business development, Jon Salmon, explains in this Q&A for Global Railway Review the issues operators are facing and how Snapper's Mosaiq Go could help.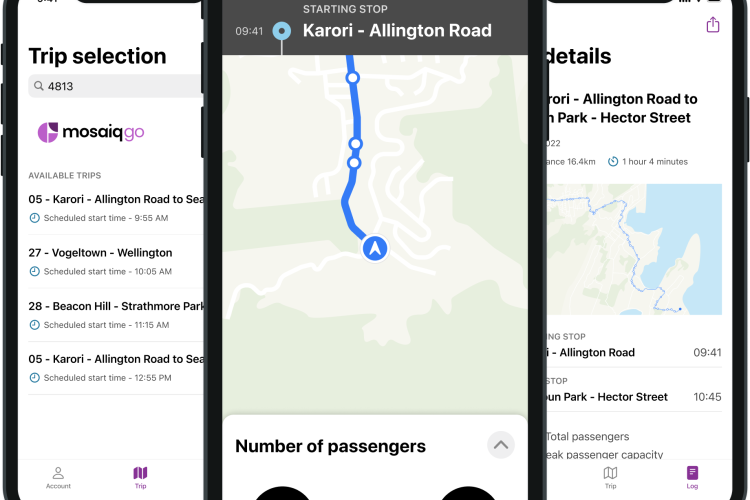 What challenges do bus and rail operators tell you they are faced with?  
The UK public transport industry has been under unprecedented pressure. Notably, the Covid-19 pandemic led to substantial reductions in patronage and the industry is still in a period of recovery.  
Due to the close relationship we have with operators and our deep industry expertise, we know that the rate of recovery has been affected by three significant trends; the first being driver shortages leading to network cancellations and changes. The second is inflationary pressure, which is resulting in an increased reliance on taxpayers' funding. The final impacting trend is the change in travel patterns with the emergence of flexible working.  
Moreover, as the cost-of-living crisis bites, people are actively looking towards public transport to get to school, work or simply from A to B. This means that affordable and reliable public transport is more critical than ever.  
In addition to these issues, the impact of climate change is also growing. The severe effect of climate change calls for excellent public transport as a sustainable alternative to cars and makes implementing change more urgent.  
Developing a clear preference for public transit will only happen if the available transport services are reliable and consistent. We know that the UK's operators desperately want to achieve this, but in today's environment, it is also an immense challenge. 
Alongside all the challenges I've already mentioned, data quality is a major problem – with proprietary and incompatible tools and systems, legacy hardware, and expensive procurement making it difficult to harness the growing power of data to make informed, data-backed decisions for change.   
 How can Mosaiq Go be integrated and what are its main advantages? 
Snapper's Mosaiq Go is a mobile application that integrates with real-time data systems and is loaded to a bus drivers' mobile phone or device. The app allows for easy integration, as it eliminates the need for complicated and costly hardware, ensuring that buses do not need to be taken off the road for installation, while also avoiding the need for any associated maintenance. The app augments the network's existing data with automatic vehicle tracking to present a complete data-driven picture to passengers, operators and authorities. With easy to navigate and comprehensive tools, operators can effectively drive network improvements and enhance passenger experience. 
This intelligence also enables operators to keep passengers informed, while providing teams with knowledge of how networks are performing and where there is need for improvement.  
Mosaiq Go is one of several products that are part of the 'Mosaiq Transit Intelligence Suite'. The app feeds data into the Mosaiq Insights platform which, along with other data streams, enables transport authorities to quickly analyse the performance of their services. With the ability to process multiple streams of transit data into one system, Mosaiq provides authorities with a complete picture of operations to enable confident decision making.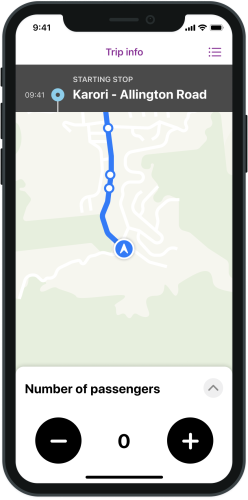 How can train operators utilise Mosaiq Go to address inefficiencies and communication pitfalls associated with rail replacement services? 
It's no surprise that poorly managed rail replacement services cause frustration for passengers. The inefficiencies and communication pitfalls associated with rail replacement services all too often leads to a host of challenges for the rail operators who manage them. However, train operators too, can benefit from Mosaiq Go by ensuring contracted bus operators are using the app to track vehicles and communicate with all stakeholders.  
By bridging gaps in trip and fleet data visibility, Mosaiq Go enables rail operators to deliver more accurate timing schedules and keep passengers informed, at an affordable cost. Through powerful custom journeys and flexible integration with scheduled services, Mosaiq Go can help with handling unplanned vehicle replacements and resource shifts with ease.  
 What is the significance of the UK government's Transport Data Strategy in relation to Mosaiq? 
The UK government's Transport Data Strategy recognises how improved, open public transit data can transform customer journeys and empower public transport users, while also supporting the mode shift to decarbonise and achieve the UK's ambitious climate targets. 
Mosaiq, Snapper's recently launched Transit Intelligence Suite, is an all-in-one data solution that makes data processing simple. All too often, transit data sources are disjointed or patchy, and analytics software is complicated and costly. Mosaiq enables operators to accurately pinpoint which areas of their network need improving. 
Additionally, Mosaiq leverages industry standard data formats so that mobility data can be used and shared across providers. 
With Mosaiq's easy-to-navigate and comprehensive tools, operators can effectively drive network improvements and enhance the passenger experience.  
Interoperability and an appetite for collaboration are integral to bringing the Strategy to life. The UK government's Transport Data Strategy highlights the importance of systems like Mosaiq in the journey to creating excellent public transport networks for both passengers and operators.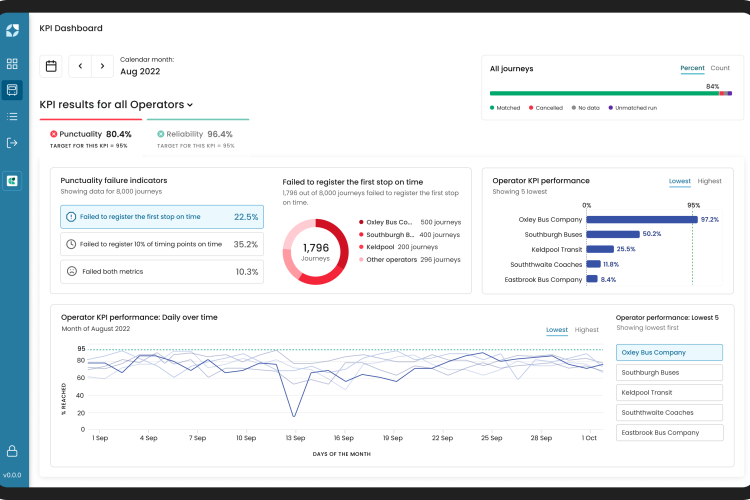 What did you learn when Mosaiq Go was used on a trial during a major UK sporting event? 
Snapper worked with a well-known transport provider during a trial at a major sporting event in 2022. During this event, Mosaiq Go proved key when it came to providing a reliable transport service with specific schedules and high demand. The onboarding process was very straightforward, as there was no hardware to be installed and therefore no need to take vehicles off the road, which meant that drivers were up and running within minutes. The operator found that it was easily able to gain total visibility of its network, including vehicle locations and whether they were running to schedule or not. Being able to provide such visibility during a significant event – in which thousands of people were required to move around the city with ease – demonstrates the effectiveness of our solution and brings us one step closer to changing the way people perceive the public transport industry. We strongly believe the app will positively impact bus reliability and reinstate the public's confidence in the public transport sector. 
 Where else are you planning to extend the use of Mosaiq Go? 
Mosaiq Go was launched in the UK and Ireland in May 2023, following the launch of our Mosaiq Transit Intelligence Suite (Mosaiq) in March. The app is already being actively considered by UK operators given after last year's successful trial, as well as usage in other markets. 
Approximately 20% of all UK buses are currently not fitted with a tracking system or traditional onboard hardware, which means that the picture of bus routes and networks created by trip and fleet data is incomplete and inaccurate. There is room for the entire Mosaiq suite of products to extend to more areas in the UK. Meanwhile there are plans to run a pilot project in the United States in the near future, as well as initiate our expansion into other areas of Europe. 
 What would you say to convince an operator who is considering investing in fleet data solutions? 
Public transport is one of the biggest levers we can pull to build better cities and a more sustainable world. Snapper shares its customers goal to make cities more liveable and reduce the amount of carbon entering the atmosphere. Mosaiq brings that vision to life. 
Effective, accessible public transport is recognised as a key element in plans to create better cities. To meet these objectives, excellent public transport networks are essential as we try to encourage people to drive less and use public transport more.  
The data provided through Mosaiq enables full visibility of public transport networks, improving the experience of operators, drivers, and passengers. Investing in fleet data solutions can help create exceptional public transport experiences that accelerate the journey towards a more sustainable world.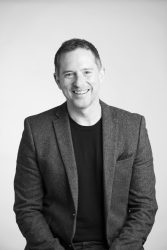 Jon Salmon is Director of Business Development at New Zealand-headquartered public transport tech company Snapper Services Limited (Snapper). 
In his role, Jon provides a strong focus delivering technical solutions in the transit market, covering AFC, ABT, MaaS, Smart Ticketing, Payments and RTPI, and most recently Snapper's SaaS offering – Mosaiq - a transit intelligence platform. He works on establishing key business opportunities in new markets and regions, while also establishing and managing strategic partnerships.  
Snapper's first contracts were in New Zealand, with an ambition for positive global impact, Snapper has since proven itself as a trusted service provider in the UK and EU region for almost a decade. 
Related organisations
Related people