Rail safety specialists team up to tackle depot dangers
Interlocking innovators, STI and Castell, are joining forces with fellow UK rail safety specialist, Zonegreen, to deliver integrated solutions to the risks associated with maintenance depots.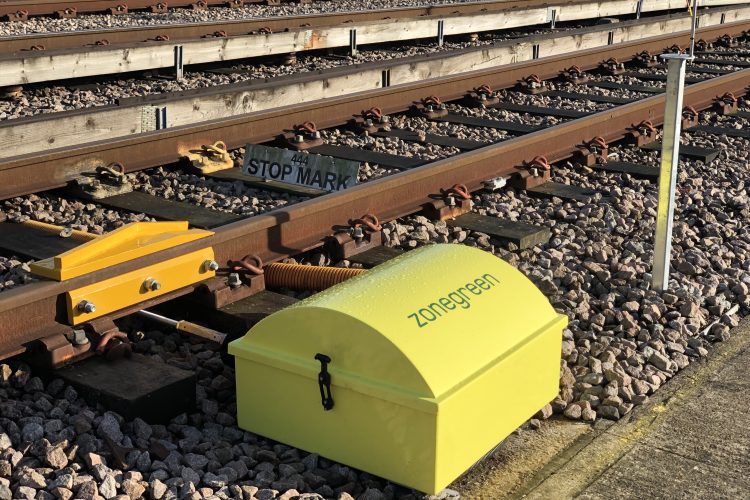 These three firms are part of the Sentric Safety Group and will be combining their experience and expertise to protect depot staff from the dangers of working in close proximity with high-speed trains, high voltage electricity and powerful machinery.
When integrated together, Zonegreen's market-leading Depot Personnel Protection System (DPPS), STI and Castell's safety key interlocking solutions protect third party equipment and prevent personnel entering dangerous areas. For example, the collective technology can eliminate the hazards associated with trains that have two pantographs or multiple pick-up shoes and to ensure the safe placement and removal of earth loops – the cause of numerous incidents that have resulted in injury to workers and damage to machinery.
STI and Castell's trapped key interlocks allow depots to achieve the required levels of protection at each step of the safety process. They can be applied to two or more moveable parts, permitting operation only when another component is locked in a predetermined position. This eradicates errors that can occur when it is necessary to obey a sequence of operations. The system prevents anyone trying to circumvent a safety procedure and the loss of depot activity, due to impaired equipment.
Sheffield's Zonegreen is renowned for its flagship DPPS, which facilitates the safe and effective control of vehicle movements in maintenance depots. It eliminates the margin for human error by using Network Rail-approved powered derailers linked to road end panels, to create safe zones in which to work. Staff operate the system via personalised RFID tags that record their location and permission for trains will then only be given if a road is clear.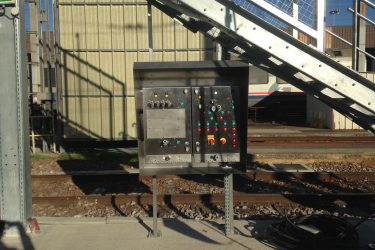 Anne Dronet, STI's Railway Sales Engineer, said: "There has been an increased focus on safety procedures in depots following the publication of the 'Depot Good Practice Guidance Note' by the Rail Delivery Group in 2021. Since then, we have seen a growing demand for innovative technologies that support the reliability and efficiency of maintenance facilities and the welfare of staff.
Both STI and Castell are really pleased to be joining forces with our sister company, Zonegreen, to offer customers a truly integrated package that will not only reduce risk in busy, hazardous facilities, but will also keep costs down and ensure businesses remain protected and compliant."
The Sentric Safety Group produces a wide range of safety solutions for businesses across the world, whose people and equipment operate in harsh and dangerous environments. Its brands have been protecting staff for more than 100 years, ensuring they return home unharmed every day.
For more information about the collaborative work of STI Castell and Zonegreen, visit www.sentricsafetygroup.com
Paid promotion supported by ServTrayvou Interlocking.
Related topics
Related organisations