Slovenia: Successful infrastructure is vital for a successful economy
Posted: 12 February 2014 | Dušan Mes, General Manager, Slovenske železnice | No comments yet
The railway has a long tradition in Slovenia. The first train arrived in 1846 and brought with it industrial development, new posts and overall progress. Nearly 170 years later, Slovenske železnice (SŽ/Slovenian Railways) are still a vital link in the Slovenian logistical chain, an indispensable part of public passenger transport, the largest exporter of services, and the largest logistical company in Slovenia.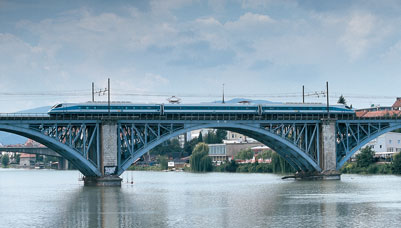 SŽ are committed to providing modern, effective and competitive rail transport
In the last few years we have had to cope with numerous challenges set in front of us by the economic recession and the liberalisation of the European rail freight market. Our cargo does more than 90% of its business in cross-border transport and is thus closely dependent on conditions on the European and world markets. The decline in the industrial production over recent years has primarily affected industrial branches which are among the most frequent users of rail transports. On the other side of the spectrum, our passenger company has also been struggling to gain new ground. As is true also of other European operators, we have been faced by the increasing competition of low-cost airlines and with the services of smaller, flexible road carriers.
The rest of this article is restricted to logged-in members. Login or subscribe free to read it.