The Danish Electrification Programme – a huge commitment
Posted: 18 September 2014 | Søren Thorpstrup Laursen – Head of the Danish Electrification Programme at Banedanmark | No comments yet
The Danish Electrification Programme was established in November 2012 to carry out electrification works initially on four Danish rail sections. Through the 'Togfonden DK' initiative five further sections have since been added to the scope of the electrification works, along with funding for additional optional rail sections and associated services. This is a testament to the large commitment to electrification in Denmark and it gives both Banedanmark and the future supplier a possibility to industrialise roll-out and benefit from a programme scale learning curve. Even though the Programme has only existed less than two years, it's well underway. Søren Thorpstrup Laursen – Head of the Danish Electrification Programme at Banedanmark explains further and how prepatory work on the first two lines is already underway.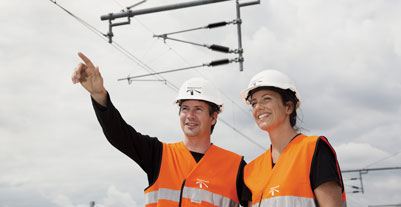 The Electrification Programme will create a strong foundation for a modern railway by electrification of major parts of Banedanmark's network and by upgrading existing electrification systems. This will provide reliable, flexible, interoperable and efficient operation to the benefit of passengers, operators and to the environment.
The rest of this article is restricted to logged-in members. Login or subscribe free to read it.