Noise & Vibrations: Noise-Differentiated Track Access Charges
Posted: 3 December 2014 | Libor Lochman, Ethem Pekin and Enno Wiebe, CER | No comments yet
Railways have an almost negligible impact on climate and environment compared to other modes of transport. The only remaining environmental challenge for the European rail sector is noise – a side effect of railway operation. For Global Railway Review, Libor Lochman, Executive Director of The Community of European Railway and Infrastructure Companies (CER) and colleagues Ethem Pekin (Environment Economist) and Enno Wiebe (Senior Advisor for ERA and Research-Related Issues), explain that the sector has a long history of noise mitigation and is committed to continuing to make progress based on cost-effective solutions…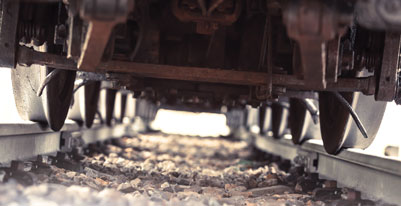 Measures taken to reduce noise are to be evaluated primarily on their contribution to actual noise reduction in a way that does not harm the competitiveness of the enterprises involved. A number of actors are actively promoting such measures, namely railway undertakings and rail infrastructure managers alongside wagon owners and keepers. Policy-makers should also play a vital role in this endeavour, ensuring an optimal and efficient general regulatory framework for the successful implementation of the noise reduction measures.
Rail noise mitigation
Rail noise can be addressed at two levels: noise reception (after noise has been emitted) and noise creation (the emission of noise at the source). In the last two decades, noise abatement walls, soundproof windows combined with ventilation systems and similar infrastructurerelated measures have been implemented to mitigate rail noise at reception level. Rolling stock-related measures, on the other hand, aim to eliminate the noise at the source. Since 2006, new and upgraded wagons must be equipped with composite brake blocks which reduce pass-by noise. The Technical Specification for Interoperability relating to rolling stock noise (Noise TSI), which will be published at the end of 2014, will ensure that all rolling stock complies with strict noise limits. As a result, the regular replacement of fleets would ensure that all railway vehicles including wagons will be low-noise shortly after 2031 assuming a rolling stock lifetime of 25-35 years.
To resolve the rail freight noise problem faster, freight wagons should be retrofitted with braking components that lower rolling noise. Retrofitting will reduce the roughness of the wheel running surface, thereby reducing rolling noise when the wagons are in motion and tackling the problem at its source. The economic assessments acknowledge this strategy as most beneficial.
The rest of this article is restricted to logged-in members. Login or subscribe free to read it.