The Fehmarnbelt Tunnel: From vision to reality
Posted: 7 April 2015 | Johnny Restrup-Sørensen, Contract Director, Railway at Femern A/S | No comments yet
The Fehmarnbelt Tunnel will become the world's longest immersed tube tunnel for combined road and rail traffic. It will provide a double-track railway and four-lane highway connection between Puttgarden on the German island of Fehmarn and Rødbyhavn on the Danish island of Lolland. After years of detailed investigations, the planning phase is now entering its final stages and providing further details for Global Railway Review is Johnny Restrup-Sørensen, Contract Director, Railway at Femern A/S, the company tasked with planning, constructing and operating the coast-to-coast link…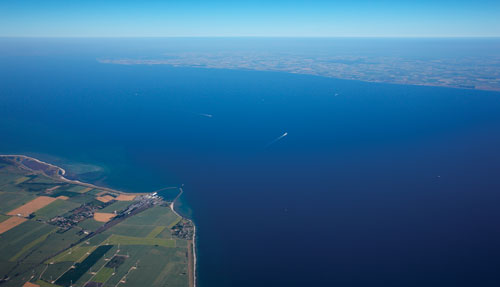 In 2008, Denmark and Germany agreed on a bilateral treaty to build a fixed link between Germany and Denmark across the Fehmarnbelt. Plans for a direct link between both countries date back to 1863, when the German engineer Gustav Kröhnke proposed a connection following the shortest route between northern and central Europe. 150 years later, this vision will become reality. Project promoter Femern A/S is responsible for planning, constructing and operating the coast-to-coast link. Owned by the Danish government, the company is drawing on its extensive experience with similar large-scale infrastructure projects, including the bridge across the Store Bælt, which links the Danish islands of Fyn and Zealand, and the Øresund link between Malmö and Copenhagen.
Before construction can get underway, the plans for the Fehmarnbelt Tunnel need to be approved by both the German and the Danish authorities. Since 2009, Femern A/S has carried out detailed environmental and geotechnical investigations that provide the basis for the approval procedures in both countries. In November 2014, the Danish Transport Ministry introduced the draft for a construction law for the Fehmarnbelt Tunnel. The Danish parliament is set to vote on this draft law in 2015. In Germany, Femern A/S has applied for plan approval. The relevant authorities are currently assessing the application…
The rest of this article is restricted to logged-in members. Login or subscribe free to read it.