Global Railway Review 2016 upcoming features
We've some exciting print-editorial plans during 2016 in Global Railway Review, and here's a quick Editor-overview of some standout features and authors: Issue 2 2016 – published in March The edition includes our annual German profile section, this year including articles about rail progress by DB Netz AG's CEO Frank Sennhenn and VDB's Managing Director […]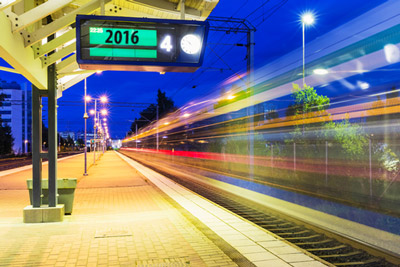 We've some exciting print-editorial plans during 2016 in Global Railway Review, and here's a quick Editor-overview of some standout features and authors: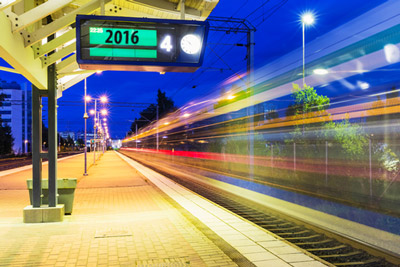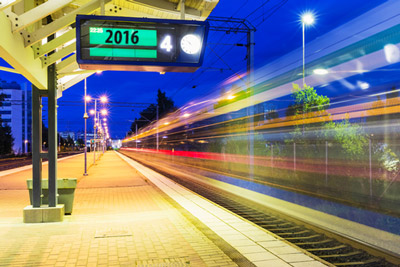 Issue 2 2016 – published in March
The edition includes our annual German profile section, this year including articles about rail progress by DB Netz AG's CEO Frank Sennhenn and VDB's Managing Director Ben Möbius. Elsewhere we have Supplements about Bogie Design and Track Systems, plus Franҫois Bianco, Hanspeter Schlatter, and Isabella Mariani at SBB will explain how the Swiss Federal Railways deals with safety issues related to the operation of its railway infrastructure. There's also an event preview of Infrarail 2016, plus Finland's Minister of Transport & Communications – Anne Berner – provides the magazine's Foreword page.
Issue 3 2016 – published in May
Infrabel – Belgium's rail infrastructure manager – will showcase their latest developments in this issue, plus we have articles under the topic of sustainable railways from the CER and Monika Heiming at the EIM. In our Rolling Stock Developments Supplement, Joachim Winter from the DLR will write about what innovative solutions are available to prepare rail transport in Great Britain in the future, plus Govia Thameslink Railway provides a look at real-time passenger information and ticketing issues.
Issue 4 2016 – published in July
The issue will start with updates from the Alpine region and Italy, plus Monika Heiming from the EIM explains the association's work to support infrastructure managers. CER will contribute an article to our Level Crossing Safety Supplement, and over in the Signalling Supplement, Belgium's rail infrastructure manager Infrabel showcases their ERTMS/ETCS strategy and roll-out progress, plus SŽ Infrastruktura's Signalling & Telecommunications Expert Jose Urbanc, explains the latest signalling developments in Slovenia.
Issue 5 2016 – published in September
Our InnoTrans issue – with an editorial show preview plus a special InnoTrans guide. There will also be updates on rail developments in Sweden, Spain and Portugal, plus Craig Mathys, Network Rail's Programme Manager, will deliver an article about how track maintenance machines have been performing in the UK. Supplements in the issue will focus on high-speed rail developments and wheelset design.
Issue 6 2016 – published in November
This issue will bring focus to UK and French progress, plus our Winter Operations Supplement will give the industry an opportunity to showcase their winter preparation plans. Our Noise & Vibrations Supplement will feature articles about how the industry can reduce these annoyances, plus rail safety will be the topic of CER's article.
If you have any article ideas for Global Railway Review, please contact the Editor, Craig Waters on [email protected].