Building passenger rail: the answer to congestion in Canada…
Posted: 4 February 2016 | Yves Desjardins-Siciliano, President and Chief Executive Officer, VIA Rail Canada | 2 comments
We are at critical point in Canada with respect to the mobility of the population. Road congestion in and out of urban centres is growing and there is no relief in sight. Airports are reaching capacity. And, in times of inclement weather, road travel remains unreliable. With limited investment options for road infrastructure, passenger rail is becoming for many the only affordable and efficient way to increase people's mobility in Canada. The good news is that rail travel is affordable, productive and environmentally responsible. Its growth and development can also be financially viable. In addition, its versatility means that trains can easily adapt to market demand by allowing for larger or smaller numbers of passengers by simply adding or removing train cars…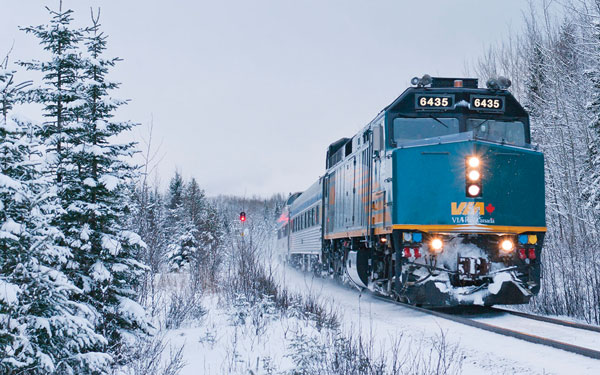 Shared infrastructure
Since the national railway was completed in 1885, passenger and freight trains have shared the same infrastructure; an infrastructure that is owned and operated by the freight companies. In 1977, the Canadian government formed VIA Rail, specifically to take over the passenger rail side of the business for Canada's largest freight railways Canadian National and Canadian Pacific. Despite the very different needs of passenger and freight trains, the infrastructure remained shared, and continued to be operated by the freight companies.
Nearly 40 years later, the Canadian economy has grown, along with the freight rail industry. Because of the high volume of freight trains and the fact that VIA Rail trains run mainly on freight-owned infra – structure, VIA Rail trip times are longer than they need to be, the number of trains we can run is limited and our punctuality is beyond our control and often unacceptable to travellers. Despite these challenges, more and more people are choosing to take the train. Recently, VIA Rail has seen its revenue and passenger base grow for the first time in years, and this is certainly attributable to the many improvements we have made to accommodate our clients' needs and to our renowned customer service, but the increase in road congestion in and out of urban centres is likely to also be a factor. However, this growth is extremely low compared to the market potential…
The rest of this article is restricted to logged-in members. Login or subscribe free to read it.