Germany: Bahn-storming
The countdown is under way to 20-23 September 2016 when the global rail industry flocks to Berlin Exhibition Grounds for mega trade-fair InnoTrans. Also in the German capital, a clock is ticking on a very similar timescale: and the man hoping for an on-time arrival is Derek Ladewig, founder of Locomore, an eye-catching enterprise using crowd-funding to launch a Berlin–Stuttgart train service the same month. The venture has been described as the 'world's first crowdfunded train' – Global Railway Review's Ian Hall was keen to find out more, and what Deutsche Bahn thinks about market competition…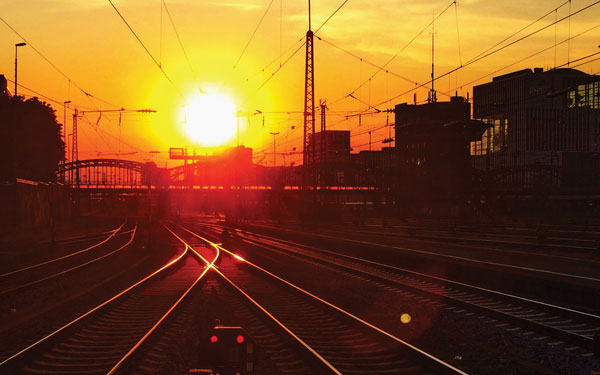 Locomore – seeking to take advantage of the fact that Germany's railways have 'open access' – has been almost a decade in gestation yet remains a mere embryo, of course. The national rail operator is Deutsche Bahn (DB), the leviathan that straddles arms such as DB Netz (infrastructure), DB Fernverkehr (long-distance), DB Regio (short-distance) and DB Schenker (logistics).
DB faces challenges galore and the possibility of at-least-partial privatisation seems to ebb and flow with Germany's economic and political tides.
Deutsche Bahn under pressure
Just under three months ago DB announced a major overhaul – its biggest since Germany's famous 'Bahnreform' of 1994 – including plans to invest €55 billion over the next five years.
This followed an announcement in July 2015 of a 'six-point restructuring programme to make the group fit for the future' including corporate cutbacks.
From fierce competition over longer distances from coaches/ buses (a particular bugbear for DB), to the nascent threat of nimble private operators offering cheaper fares over cherry-picked journeys (Locomore's game-plan, albeit initially just a single route), is feeling the heat. Last year the firm described digitalisation as 'the biggest challenge in DB's history'.
The rest of this article is restricted to logged-in members. Login or subscribe free to read it.