Poland's modern Express InterCity Premium trains
Posted: 31 January 2017 | Marek Chraniuk, President of the Board at PKP InterCity | No comments yet
PKP InterCity has invested in purchasing 20 modern high-speed Pendolino trains to improve passenger services. For Global Railway Review, Marek Chraniuk, President of the Board at PKP InterCity, gives a technical overview of the new fleet as well as their on-board features specifically designed to provide passengers with a premium level of travelling comfort.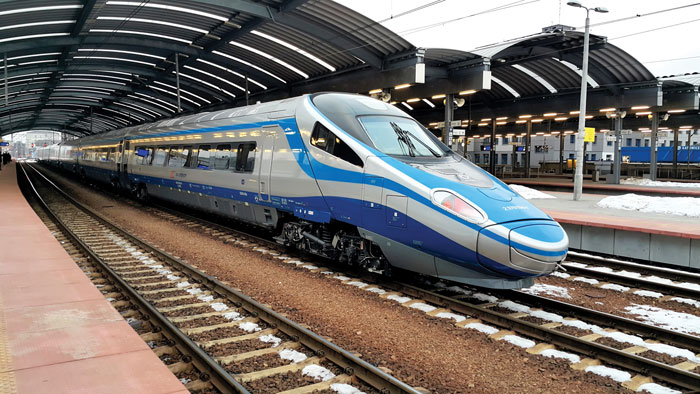 Express InterCity Premium trains (EIP), also called Pendolino trains, offer a totally new dimension and standard of travel in Poland. These new Pendolinos manufactured by Alstom in the Italian city of Savigliano are the fastest and most comfortable trains among PKP's (Polish Railways) InterCity rolling stock fleet. Every day 20 trains connect the north to the south of Poland. EIP trains link Warsaw with Gdańsk, Gdynia, Kraków, Katowice, Gliwice, Bielsko-Biała, Wrocław and Rzeszów. In spring 2016 the service was extended: the train that previously travelled to Wrocław now continues to Jelenia Góra; as of 29 April 2016 the train to Gdynia now goes to Kołobrzeg; and since mid-December 2016 EIP services have been running to Bochnia.
The introduction of modern trains has resulted in shorter journey times between major cities of the country. Thanks to the arrival of Pendolino trains, it is now possible to offer passengers attractive travel times. Today the journey time from the capital to Wrocław is approximately 3 hours and 30 minutes, whereas, prior to December 2014 – before Pendolino trains were put into service – the journey took more than five hours.
The journey from Warsaw to Katowice takes 2 hours and 13 minutes, reaches Kraków in 2 hours and 14 minutes, and Gdańsk in 2 hours and 39 minutes. The journey from the south to the north of Poland takes approximately 5 hours and 30 minutes. Owing to further modernisation being carried out by the railway infrastructure manager, these times are set to be reduced even more.