New horizons for Adif in India and Egypt
Adif, the Spanish railway infrastructure manager, has been conducting intense international activity over recent years. By sharing with global partners its vast experience gained during recent and ongoing processes of modernising its railways, the company has considerably expanded its commercial horizons. Fernando Nicolás Puiggarí, Adif's International Director, outlines current and future business opportunities, focusing on work in India and Egypt.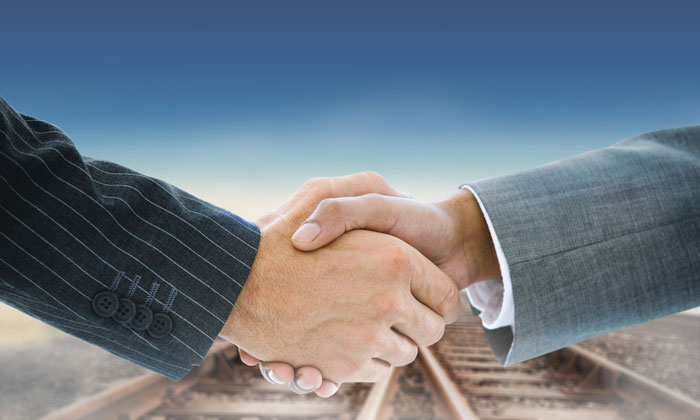 Adif International – Adif 's consultancy arm for global activities – has recently been working to make two special projects a reality. The first includes involvement in the development of a high-speed network in Egypt, and the second is our cooperation project in India – a country with one of the longest rail networks in the world that employs approximately 1.3 million staff, and carries more than 21 million passengers every day and one billion tonnes of freight, annually.
India
Indian Railways is currently undertaking a truly ambitious enhancement plan, including the design and construction of new high-speed lines. The government of India publicly announced in 2015 that it would invest up to $140 billion to modernise and expand the country's rail network. Besides increasing passenger capacity and speed, the plan aims to increase track length and raise freight capacity by half.
Spain has been a close ally to India in rail-related matters since 2012 when Adif and Indian Railways signed a cooperation agreement concerning railway technology. Based on this agreement, Adif started a close and fruitful relationship with Indian Railways – and specifically with HSRC, the High Speed Railway Corporation attached to Indian Railways that is in charge of developing new high-speed rail projects, namely, the Diamond Quadrilateral Network of HS corridors.
In joint cooperation with Ineco, one of the main engineering companies in Spain, Adif has been carrying out a feasibility study of the new high-speed line that will link two of the main and most populated cities in India: Mumbai and Kolkata. This represents one of the several sections of this ambitious project.
The study will include 11 alternative layouts for an initial 800km-long section of the standard gauge high-speed line between Thane, near Mumbai, and Nagpur. It will also include a traffic and demand analysis; stations development consultancy; and technological answers to issues such as design, operation, maintenance and environmental impact. A whole team of Adif experts in areas such as planning and construction; operation and traffic management; and station design and management are currently working on the project, due to be delivered within 18 months.
This feasibility study represents a crucial opportunity for both Adif and the rest of the Spanish rail sector to intensify their presence within the Indian market, and to share Adif's knowledge with Indian authorities. It also represents a major challenge for Adif experts, requiring our best expertise and thorough dedication to provide valid answers to such a large and dense population. Although the dimensions are truly different, there are relevant similarities between Indian and Spanish networks. On the one hand, our conventional networks' gauge is very similar, and on the other, there will be a necessity in India, as there was in Spain, to integrate the new high-speed, standard gauge lines with the existing conventional network.
The high-speed projects are not the only ones Adif is involved with in India, since the Indian government is also determined to improve freight connections in the country. As an example of this new policy, our experts have been required to participate alongside TYPSA, another of Spain's top engineering companies, in the project management of the Bauphur–Khurja section of the Eastern Dedicated Freight Corridor in Uttar Pradesh. In this case, Typsa and Adif will be supervising the design and construction of the 343km-long freight corridor between both cities and will provide expert advice in areas such as catenary, telecom, power supply, traffic management and integration systems.
Egypt
Another country in which Adif has active involvement is Egypt. Here the government showed a strong interest in enhancing the nation's rail network by examining the possibility of deploying new high-speed lines between its main cities, as well as increasing safety levels on existing ones.
In 2014 the Egyptian Minister of Transportation announced that the country would be developing a high-speed network linking Alexandria and Aswan, through Cairo and Luxor, investing around €10 billion. The lines would be gradually deployed until 2025.
Adif and Ineco were recently selected to draft the feasibility study of the high-speed line on the section Cairo–Luxor, and the possible extension from Aswan to Hurghada. The works to be carried out include the analysis of potential demand and traffic, assessment of different layout alternatives, economic and financial study of the selected option and a management scheme for the line.
This project consolidates Adif's position in Egypt – where the company has an existing presence – carrying out a Twinning Programme sponsored by the European Union; training Egypt's staff in areas such as the regulatory framework and capacity building. These are examples of Adif's internationalisation plan, a primary objective for the coming years, given the growing importance of railway development plans around the world, and the increasing availability of financial resources to accomplish them through international institutions.
Gathering expertise
Over the last 30 years Adif has gathered valuable expertise in railway planning, design, development and management, by modernising Spanish railways to become one of the leading countries in the world in terms of the quality of its rail infrastructure. The World Economic Forum acknowledged Spain's efforts by placing our country among the top four in the world.
Adif has deployed the largest high-speed network in Europe – approximately 3,300km – and the world's second largest, after China. We have also renovated our conventional network, enhancing our lines to ensure better performances in terms of speed, safety and reliability. Adif is also a leading stations manager, ensuring economic efficiency and new sources of income for rail infrastructure managers.
We developed and deployed first class technologies such as ERTMS along 2,100km of our lines – more than any other country in Europe – including some of our commuter lines, in order to provide safer traffic and higher frequencies. We also developed the DaVinci system, alongside Indra, one of the most advanced railway traffic management platforms in the world. DaVinci manages Spain's high-speed network and various networks abroad, such as the Medellín metro (Colombia), London Underground and the ONCF conventional network in Morocco. Due to the coexistence of different types of gauge in our country – metre gauge (1,000mm), Iberian (1,668mm), and UIC (1,435mm) – Adif is also an expert in changeover facilities for which we have developed our own technology for passenger trains. This is exported to other countries with various gauges, or whose gauges differ from those of its neighbours. We are also developing a new project dedicated to freight, allowing the automatic change of gauge for freight wagons.
We are also responsible for important technological advances in the areas of interoperable catenary, substations, main tenance technology, energy efficiency, ballastlifting and track models, among many others.
The consequence of this process is that Adif now relies on highly skilled professionals and state-of-the art technologies, and we are backed by the most competitive cluster of railway companies in areas such as IT, engineering and rolling stock. Therefore, Adif and the powerful Spanish railway companies can jointly provide customised solutions to any client, whether they are institutional partners or private companies.
Saudi Arabia
This expertise and reliability helped Spain win one of the world's largest contracts: the second construction phase of the high-speed line between Mecca and Medina in Saudi Arabia. This 450km-long, electrified double-track line has a total budget of €12 billion, of which €6.74 billion is earmarked for phase two that has been entrusted to the Spanish-Saudi consortium Al Shoula. More specifically, the second phase includes the design and construction of the railway superstructure and railway equipment (electrification, signalling, communications, etc.); the supply of 35 high-speed trains built for speeds of over 300km/h; rolling stock maintenance; and the running and maintenance of the line, including stations, for a period of 12 years.
This project is the largest of its kind ever to be undertaken by the Spanish rail sector, and the biggest international contract won by Spanish companies. It is a display of confidence in Spain as well as our technology; and is an undertaking that is being used to gain experience for subsequent projects in other countries.
Despite the complexity of the line, Spanish firms are carrying out the works they were entrusted with: a large part of the line is finalised and the consortium has been running successful tests for several months.
International expansion
Besides Saudi Arabia, Adif has many other important references to back our international expansion. For instance, in America – especially Mexico and Colombia but also in the United States – Adif has been advising the authorities regarding the deployment of high-speed lines in the East Corridor and California. We are also providing expert consultancy to Denmark, Sweden and Israel, concerning issues such as high-speed and ERTMS deployment, electrification and maintenance. Knowledge transfer processes are one of our key areas: we trained experts from Russia, Ukraine, Turkey, Peru, Poland and Morocco both in technical areas as well as management, regulation and institutional development.
In the near future, Adif International will keep searching for new business opportunities around the globe. We remain confident that our references and reliability will be key assets in this task and that new partnerships will arise soon.
Biography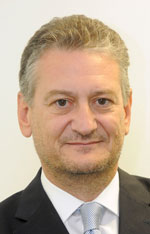 Fernando Nicolás Puiggarí has shaped his entire professional career in foreign trade and international affairs, working as Project Manager for different projects, especially in Africa. In the public sector he worked for the Spanish Institute for Foreign Trade where he became Deputy Director. Fernando Nicolás holds a Master in Engineering from the Polytechnic University of Madrid and he joined Adif in 2012.