Sweden builds for the future
The three metropolitan areas in Sweden are growing fast as is the need for transport capacity. Sweden has experienced one of the largest increases in train travel within the EU, but tracks are heavily utilised which makes maintenance a challenge. Although investments are being made across all transport modes, it is within the railway sector that increased investment levels are the most evident. Pia Lagerlöf, General Secretary at SWEDTRAIN and Coordinating Manager at SWERIG, explains more.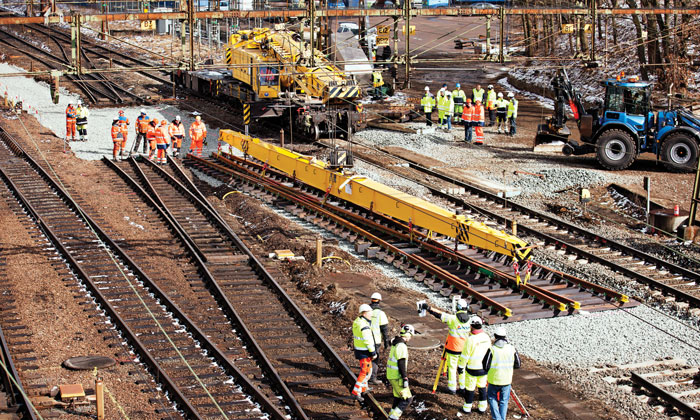 High-speed project moving forward
Sweden plans to build new high-speed railway lines between the country's three largest cities: Stockholm, Gothenburg and Malmö. The new lines will have a length of 700km and an investment value of approximately €22 billion for the infrastructure elements. The project is currently undergoing state-led negotiations1 where discussions are taking place with the different municipalities along the lines regarding station locations, municipal financing and housing construction. This is a new model for Sweden which creates a 'package' aimed at improving both the transport system and aiding the construction of more than 100,000 new homes.
The negotiation will be completed in 2017 but must go through the legal process and be approved by parliament. Additionally, as is the case for many countries, the project must be debated in terms of costs.
The first part – the East link between Stockholm and Linköping – has already progressed through the parliamentary and legal processes and construction of this stage is planned to start in 2017.
ERTMS implementation in Sweden
The total project cost of implementing ERTMS in Sweden is approximately €3 billion. The project is conducted both as a necessary renewal of an old system and for modernisation and integration with the rest of Europe. Implementation of ERTMS is a project that spans over 20 years, according to the plan.
The next phase of the implementation plan is the 'Iron-ore Line' in the north, where the mining industry transports its material to the port of Narvik in Norway. Later, ERTMS will be introduced on Sweden's busiest railway – the line between Stockholm and Malmö in the south.
A challenge for Sweden, since it has many private train operators, has been to decide on a financing model for deployment of ERTMS on-board equipment. How much should an operator pay for an investment that gives parts of the benefit to the infrastructure owner?
Metro expansion in Stockholm
Due to heavy urbanisation, the Stockholm metro will be expanded by 19km with three new lines and 10 new stations. Investments will also be made in new workshops, rolling stock and signalling systems – with the new trains on Stockholm's Red Line being automated and driverless. Construction of the new lines is planned to start in 2018 and continue for eight years.
Major upgrading of existing infrastructure
The existing railway system in Sweden mostly consists of single tracks. Expansion from singletrack to double-tracks, or from double to four-tracks, has been completed, or planned in a number of places. Examples include the expansion to four tracks west of Stockholm and north of Malmö, as well as construction of double-tracks at Gothenburg harbour. Overall, increasing the number of tracks constitutes approximately €4 billion in the existing national transport plan.
Open market
The Swedish railway sector is considered to be one of the most open markets in Europe for traffic operation, maintenance and infrastructure work.
A total of 47 operators run traffic on the Swedish tracks. For the infrastructure, the Swedish Transport Agency Trafikverket are making efforts to further increase the number of international companies competing on the markets for maintenance and construction.
Railway industry footprint
The railway industry in Sweden has a long history with the first locomotive built in the 1800s. Over the years the Swedish railway industry has earned a reputation of being a group of innovative and reliable suppliers. Industries, such as ASEA, Ericsson and SKF, were quick to gain positions on the international market. Many of the companies in the railway sector are also suppliers to Sweden's strong automotive and defence sectors, but the Swedish railway industry is also very export driven.
Today strong areas include signalling, rolling stock development and the development and manufacture of propulsion systems. Bombardier Transportation has its global head office for rail control solutions in Sweden, as well as development and production of propulsion systems. Other companies include Dellner Couplers (couplers and gangways), Faiveley Transport (braking systems), Lucchini (wheelsets) and SKF (bearings).
Digitalisation is a current railway industry buzz-word but Sweden has a strong position as an IT-nation in general. Apart from Bombardier Rail Control Solutions, the Swedish IT-related railway industry is a growing segment beyond that. One example is IT-giant Ericsson who are experiencing increasing demand for their solutions, such as rail communications, on-board connectivity, Internet of Things and other rail telecom applications.
Other companies that have identified railway-related IT-solutions as an increasing market are Axis Communications (network video and security surveillance), Cactus Rail (traffic management technology), Icomera (passenger internet) and TagMaster (positioning of rolling stock).
As for the Swedish rolling stock market, Bombardier, Alstom and Stadler have won major contracts in Sweden in recent years. Bombardier has been contracted to deliver new subway cars to Stockholm; while Alstom has, for several years, delivered regional and commuter trains to various regions in Sweden; and Stadler delivered trains to MTR – the 'new' operator between Stockholm and Gothenburg. The company also won the contract to deliver the new regional trains to Mälardalen for commuter-based traffic west of Stockholm.
For rolling stock maintenance there are several companies that maintain subway, passenger and freight trains. Euromaint, MTR Tech, Bombardier, Midwaggon, Alstom and SweMaint are all rolling stock maintenance providers in Sweden.
Maintenance of the infrastructure is carried out by several companies under contract with Trafikverket; Infranord, Strukton Rail and VR Track being some of the largest companies.
The Swedish rail industry significantly benefits from excellent cooperation with railway technology competence centres within Swedish universities. Even though the home market is growing, the companies are active on the international market as well.
Reference
1. The National Negotiation on Housing and Infrastructure
Biography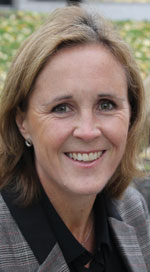 Pia Lagerlöf is General Secretary at SWEDTRAIN and Coordinating Manager at SWERIG. She is a chemical engineer with a degree from Chalmers University of Technology. Pia began her career in the rail industry at Bombardier Transportation in 1999 where she held several positions – all with a main focus on eco-design and energy efficiency. Additionally, Pia has experience from being a Consultant Manager at ÅF focusing on product development.