Closing an information gap in European rail: the Safety Alert IT Tool
In September 2016 the European Union Agency for Railways launched the Safety Alert IT tool, often referred to as SAIT1. Its aim is to support better management of the risk of future rail accidents. Phillip Siomka from the European Union Agency for Railways Safety Unit provides more information.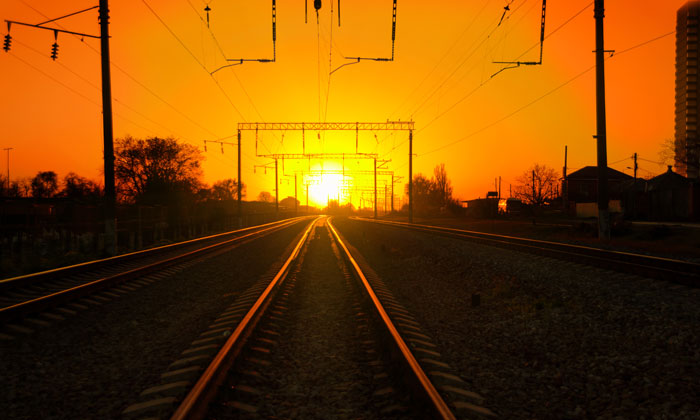 BY PROVIDING operational railway professionals with a platform for sharing and assessing potential safety risks, users of the SAIT can gather important information to prevent accidents in their network. Additionally, the SAIT helps to manage and prevent equipment failures, reducing costs related to repairs and replacements. While in other transport sectors, such as aviation or automotive, safety managers are more prone to exchange intelligence and learn from each other, the rail sector still experiences somewhat of an information gap; a gap that is about to be closed by the SAIT.
The SAIT was launched at InnoTrans 2016 in Berlin where it was presented as an essential element of the EU's overall target to become the world leader in rail safety. By launching the SAIT, the European Union Agency for Railways has provided a solution to a clear gap within the EU framework for railways, as there was previously no means for operational actors to quickly and simply share vital information regarding critical equipment failure. This is an important innovation, both because the rail sector is using the same or similar equipment all over Europe and the world, and also because EU legislation includes new requirements on safety information sharing.
Legal aspects
The success of the tool is largely dependent on the level of engagement of railway stakeholders in Europe. It provides a unique opportunity for rail companies to comply with the new legislative requirements in Article 4 of the Railway Safety Directive to report risks of safety failures to other involved actors, as well as existing EU regulations for safety monitoring, and governing certified entities in charge of maintenance.
To build trust among the European rail community, National Safety Authorities and National Investigation Bodies will not be granted access to the tool in the initial stages of the project. Reporting should be an essential part of European rail safety culture, but is yet to be developed and established. The SAIT marks an ideal starting point for this.
The European Union Agency for Railways recognises that fear of a regulatory response could be a very real deterrent to reporting. Ultimately, the goal of the European Union Agency for Railways is to have one single reporting tool accessible to actors and authorities, and we are working with national authorities and rail actors to develop the necessary safety and regulatory maturity to make that possible.
How does it work?
Professionals from the European rail sector may apply for access to the SAIT, for which they will have to undergo a simple validation process to ensure that only actual operational staff gain access to the tool. After this, users will be able to post and receive safety alert notifications. Users of the tool will be able to filter safety alert notifications based on their particular interests. The safety alerts will include the geographical location of the failure or event, the equipment or systems involved, how the defective technical equipment was maintained and operated, and how the specific defect was discovered. The users will then have the opportunity to upload supporting documents, including photos. A comment section will allow the community of users to share information about any safety measures taken to prevent similar occurrences, as well as building up a picture of the risk level associated with the failure. A detailed guideline2 is available for users.
Features of the SAIT
To make the SAIT accessible to all professionals from all EU member states, it is available in 23 languages – only certain fields of free text are required to be filled out in simple English. The SAIT website is easily accessible on mobile phones and tablets. In addition, a SAIT app will soon be made available for iOS and Android. By downloading the app stakeholders will be able to get instant notifications of the latest safety alerts, making it possible for them to react quickly and efficiently to new information.
The European Union Agency for Railways believes that the SAIT provides a useful and easily accessible tool to fill a clear gap in the European safety framework. It not only provides operational actors with the chance to learn from each other and thereby avoid potential safety risks, but it also plays a crucial role in building the necessary trust between all railway stakeholders, which is vital for building a common approach to safety culture for European railways.
References
1. https://webgate.ec.europa.eu/multisite/safetyalerts/
2. https://webgate.ec.europa.eu/multisite/safetyalerts/page/guidelines_en
Biography
PHILLIP SIOMKA graduated with a Bachelor's degree in European Studies from Swedish Malmö University in 2016 and later went on to work as a Trainee in the European Union Agency for Railways in France during the first half of 2017. As of August 2017, Phillip is currently studying for a Master's degree in Political Science at Lund University in Sweden. Besides Sweden and France, Phillip has spent exchange semesters in London, Berlin and Wroclaw.