Autonomous rail: SNCF designs the trains of tomorrow – and the future of rail
SNCF have a vision: to carry more passengers and goods – and improve services at the same time. They believe their automated train project will help achieve these goals. For Global Railway Review, Luc Laroche – Director of SNCF's Automated Train Project – explains more about this vision, and how operating more trains can ultimately help grow the business and make rail more accessible than ever.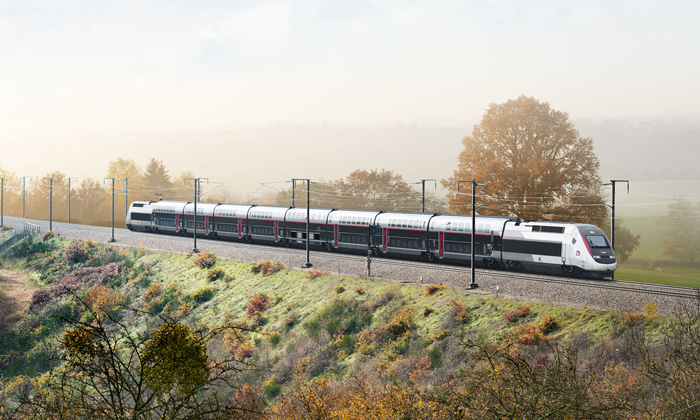 The aim
To automate some – or all – of the driver functions. SNCF's critical project addresses a wide range of automatic operations: from driver assistance to fully independent remote operation.
Above all, automation helps reduce congestion and saturation on certain train lines. By optimising train speeds, it helps operations run smoothly, increases traffic volumes and improves punctuality – ultimately enabling us to run more trains more efficiently with the existing infrastructure and expand our offering at a lower cost. The flexibility of automation is another benefit, making it easier to deal with unexpected situations as they occur. Last but not least, automation is an eco-friendly transport solution which will lead to significant energy savings.
Tackling congestion
SNCF's autonomous train is suited to a variety of uses, from reducing traffic on high-speed rail lines to making freight transport more flexible and using regional trains to reinvent the concept of local mobility. An example is NExTEO, the partially automated system being built into the westward extension of the Paris region's RER E commuter line, due to open in 2023. With NExTEO, we're efficiently tackling the problem of congestion in high-density areas.
New challenges
As always, a new stage in rail development brings new human and technological challenges. At SNCF, we are dedicated to tackling them, focusing in particular on detection, geolocalisation and telecommunications. Artificial intelligence, with its opportunities, limits, and the need for strictly defined scope, is key and we are actively seeking answers to all of these questions.
Driven by safety
Our responses are driven by safety – an essential value for the rail industry as a whole and SNCF's corporate culture in particular. This longstanding commitment is fundamental to our automated train and presents a crucial advantage over road transport.
Raising the bar with tomorrow's trains
Like other vehicles of the future, tomorrow's trains will feature a wide range of automated systems. SNCF has already used driverless metro systems but in a closed environment across limited distances. Our new autonomous train project significantly raises the bar, travelling further in an open environment. Here we can leverage the technology from our experience as a longstanding organisation: for over 30 years we have been a pioneer in high-speed trains and today we are laying the groundwork for a new era in rail.
Working together
We are designing and building our autonomous trains with a wide range of French and international partners from both the public and private sectors. In April 2017, we signed our first agreement – focusing on obstacle detection and signal reading – with Institut de Recherche Technologique (IRT) SystemX, Heudiasyc labs, Alstom and Systra.
On 18 October 2017, this was followed by TéléConduite sur Rail (TC-Rail), a project linking SNCF with IRT Railenium, Thales, Actia and the French space agency Centre National des Etudes Spatiales (CNES).
The technology
Remote control is an essential tool that allows drivers to connect from afar and manage operations in all conditions. It relies on communication technologies that link trains to a remote site and on the development of a reliable interface. The current schedule defines two essential stages, with a first prototype planned for early 2019 and the second in 2021.
Partially automated systems will be integral to tomorrow's high-speed train when it goes into service in 2022/2023. Over the same period, we will develop two additional prototypes – one for passengers and another for freight – with an initial version of each built in 2020 followed by a second in 2022.
On track
Stakeholders from across the rail industry – from public researchers to major industrial players, mid-size companies, start-ups and more – will join SNCF in developing these prototypes. A European movement is also underway, including collaboration with German partners, to create tomorrow's rail industry together.
SNCF's automated train project is already on track to help make that future a reality.
Biography
Luc Laroche has led SNCF's Autonomous Train project since April 2016. Before that, he headed a number of other units within SNCF Group, including Operations and Safety at Transilien (mass transit for the Paris region); freight for the Normandy/Paris Region; and SNCF's Freight Transformation programme. Luc is a graduate of Ecole Polytechnique and Ecole des Mines ParisTech.