Safety In-Depth Focus 2018
Whether it's the safety of passengers, rail employees and track workers, or making sure freight is safely transported by tracks, rail safety is paramount. This In-Depth Focus explores South Africa's approach to rail safety and covers the DYNAFREIGHT project which assesses the challenges in safely operating long freight trains in Europe.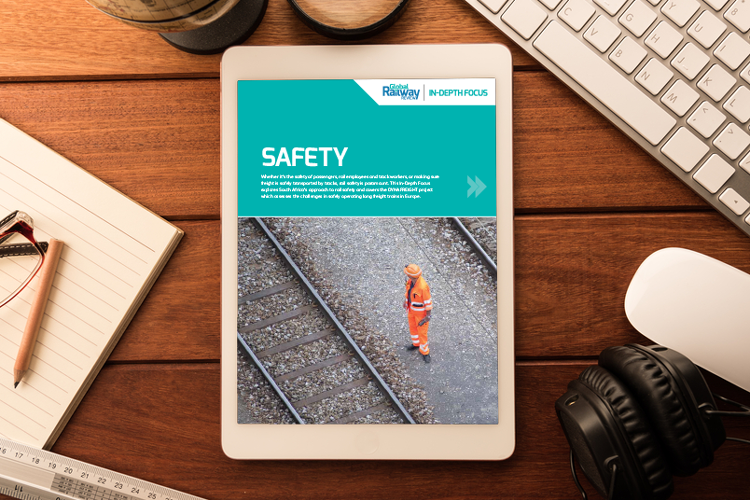 Railway safety is our business
With arguably the largest and most developed rail network on the African continent, transporting an estimated 2.2 million commuters daily and freight exceeding 11 trillion tonnes per annum, railway safety is a major priority for the South African rail sector agrees Tshepo Kgare, Acting CEO of the Railway Safety Regulator of South Africa. This is emphasised further with the fact that a large portion of the South African rail infrastructure is very dated and most of the current rolling stock more than 50 years old.
Long freight trains in Europe: Assessing the requirements and safety issues
The topic of 'long freight trains' has been an important and ongoing subject for the rail industry to explore, in the efforts to improve freight transport capacity. In North America, Australia and South Africa, it is common to see 3-4km-long freight trains operating on tracks, but the longest trains found in Europe are typically no more than 800-900m in length. Colleagues Carlo Vaghi, FIT Consulting and Mats Berg, KTH Royal Institute of Technology from the DYNAFREIGHT (Innovative technical solutions for improved train DYNAmics and operation of longer FREIGHt Trains) project, explain the latest challenges facing the industry in safely operating long freight trains.
Issue
Related topics
Related people