Rail Baltica: A transformational megaproject for North-East Europe
Rail Baltica – a new, fast, conventional, European gauge, mixed traffic, ERTMS-equipped railway line with design speeds of 240km/h – is not only the Baltic region's project of the century. As Kaspars Briškens, Head of Business Development at Rail Baltica explains, it is also one that exemplifies the priority pillars emphasised by European Commissioner for Transport, Violeta Bulc.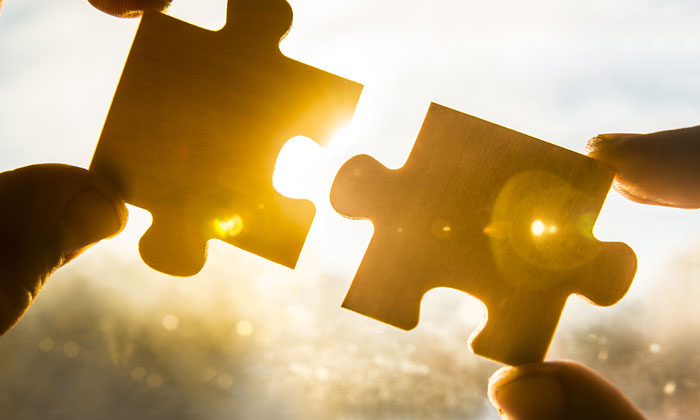 DURING a recent meeting with the transport sector in January 2018, at the Community of European Railway and Infrastructure Companies (CER), European Commissioner for Transport, Violeta Bulc, reiterated the key priorities of the EU transport policy with a view towards the new EU multi-annual financial framework: Decarbonisation, digitalisation, multimodality, investment, people and efficient markets. These pillars also serve as the unifying motives behind the ambitious TEN-T Core Network Corridor approach to streamline Europe's connectivity. A world-class transport infrastructure is both a prerequisite for the EU's global competitiveness, as well as a platform for sustainable growth opportunities.
Rail Baltica is a greenfield rail transport infrastructure project with a goal to integrate the Baltic States in the European rail network. The project includes five European Union countries – Poland, Lithuania, Latvia, Estonia and indirectly also Finland. It will connect Helsinki, Tallinn, Pärnu, Riga, Panevežys, Kaunas, Vilnius and Warsaw.
Decarbonisation
Rail Baltica will deliver the infrastructural and commercial prerequisites for high-speed rail to emerge as an environmentally sustainable alternative for Baltic passenger and freight mobility, thereby contributing to European efforts in decarbonisation. The project will generate socio-economic benefits of air pollution reduction and climate change mitigation to the tune of more than €6 billion – an amount that is equivalent to the currently estimated project CAPEX. In other words, the environmental benefits alone outweigh the project costs.
Digitalisation
As a greenfield project, Rail Baltica provides the perfect platform and a testbed for a rigorous process of digitalisation. It is a unique opportunity to capitalise on the unstoppable digital forces of the Fourth Industrial Revolution, which is increasingly permeating every aspect of the railway and logistics industry. ERTMS, condition-based maintenance, digital supply chain management and future passenger experience are just some of the areas where Rail Baltica must embrace the latest technologies and innovation. Local and international start-up communities are welcome to join in and help deliver common value in the digital age, while European innovation initiatives, such as Shift2Rail, provide a sneak peek into the future technological landscape of our industry.
Multimodality
Rail Baltica promotes intermodality and multimodality where all modes of transport cooperate in a synergistic fashion to deliver highly integrated and globally competitive passenger and freight supply chain solutions. From Shinkansen to TGV and Eurotunnel to the Øresund fixed link – high-speed rail supercharges connectivity, especially when efficiently integrated with other modes of transport. Rail Baltica will transform the economic geography of the Baltic States and wider North-East Europe region by shrinking distances and tying other key elements of the transport system – airports, sea ports, urban public transport, road haulage, cycling infrastructure and others – into a coherent web of multimodal connectivity. Today, prohibitive transportation costs price Baltic exports out of southern European markets, limiting opportunities afforded by the Single European Market. With Rail Baltica, the economies of scale of rail freight together with world-class intermodal logistics terminals may significantly improve the Baltic region's trade competitiveness, as well as promote continued regional economic integration. Multimodality is also of vital importance as the EU aims to align its transport infrastructure development with Europe's defence capabilities and logistics needs – a strategic initiative to which Rail Baltica will greatly contribute.
Investment
Estimated at around €6 billion, Rail Baltica will drive long-term investment; adding considerable value not only to the Baltic region, but to Europe as a whole. In the construction phase alone, the project is estimated to produce a €2 billion GDP multiplier effect for the Baltic States, directly and indirectly creating more than 30,000 new jobs. The project will be delivered through synergistic partnerships between local and international rail supply and infrastructure development industries, ensuring technology transfer, life-cycle efficiency and European added value. Socio-economic benefits in excess of €16 billion are estimated, notwithstanding the immeasurable benefits of the induced and catalytic nature that Rail Baltica would generate. The generous EU co-financing and political support for this flagship initiative are both an enabling factor and a symbol of commitment to implement this megaproject.
People
The people perspective is at the heart of this historic project. Rail Baltica is not merely a railway construction project, rather it aims to create a new economic corridor for North-East Europe. It will not only promote knowledge, know-how and technology transfer; leading to highly-qualified and well-paid, long-term jobs for the Baltic people, but also establish a new standard of mobility and connectivity for the region; bringing people closer together. Extensive and forward-looking commercialisation efforts – in line with European and global best practice – are key to maximising the project's long-term benefits and ensure its financial sustainability.
Well-functioning railway market
By removing the infrastructural bottlenecks and missing links, Rail Baltica will pave the way for an efficient, well-functioning railway market in the Baltic region and promote a more complete integration of the Baltic States in the European Single Market. It is, therefore, critical that Rail Baltica emerges as an exemplary platform for an efficient functioning of the Single European Railway Area, featuring full and optimum interoperability, streamlined cross-border infrastructure management and fair and equal access to infrastructure without barriers, distorted competition or conflicts of interest.
Ingredients for success
Being among the EU's flagship initiatives confers significant advantages, but also additional responsibilities. The Baltic States must consistently demonstrate their ability to champion transparent and effective cooperation, project maturity and a commitment to deliver significant European added value. To that end, an empowered project delivery set-up, a political consensus on a model of future infrastructure management that enables an efficient and competitive railway market, as well as consistent openness to the European and global railway supply and logistics industries, are crucial ingredients of success.
Biography
KASPARS BRIŠKENS is Head of Business Development at the Rail Baltica joint venture, RB Rail, leading the project's commercialisation activities since November 2016. He has been involved with the Rail Baltica project for more than 10 years, initially as a diplomat in the Latvian Foreign Service and later as Staff Advisor to two Latvian transport ministers, as well as Supervisory Board Member of RB Rail since its establishment in October 2014. Kaspars holds a Master's Degree in Economics from Stockholm University and is a transport and logistics industry professional with a keen interest in transport economics, intermodal logistics, supply chain development and commercial aviation. Kaspars also serves as Deputy Chairman of the Supervisory Board of Air Baltic Corporation.