Rail and tech collaboration is key for growing the international market
Travel technology companies and rail companies have a common goal: To provide the best possible customer experience and access to tickets. This in turn boosts distribution and sales and ultimately encourages more people to travel by train – one of the most sustainable forms of public transport. Daniel Beutler, General Manager for travel technology company Trainline International, says there are many ways in which the rail sector can work as one to achieve this, resulting in benefits for the entire industry.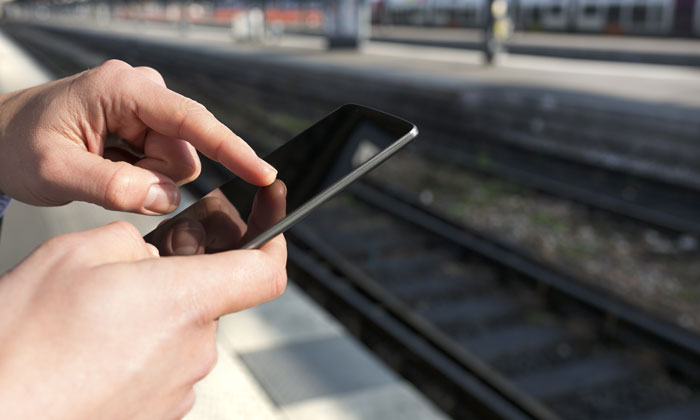 Creating a standard
The first and potentially most important way we can work together is to implement standardised rail data internationally, meaning customers can receive the same booking experience wherever they travel in the world. The lack of a unified data standard on distribution holds the industry back, as unnecessary complexity creates a barrier to seamless journeys for travellers throughout Europe and beyond. Too often, rail travellers find it challenging to navigate international rail systems to locate information on ticket prices, let alone identify the correct route, the best price and the most convenient journey.
There will be greater opportunity for the rail industry to attract more customers if the complexity associated with rail travel is removed, particularly for cross-border journeys.
When it comes to creating a first-rate rail booking system, technology companies are well placed to inject valuable expertise and innovative solutions. These are elements that Trainline1 has focused on for many years – we've created an industry-leading digital platform that simplifies complex systems, creating a standardised way to book tickets, with the capacity to connect every rail network in the world. We currently connect more than 100 rail carrier partners across Europe and beyond – each with a different standard – and our technology brings these standards together in one simple user experience that enables customers to book with ease. The reason we've been so focused on creating a standardised system is simple: We want to put global rail travel in our customers' pockets, making the train the transport mode of choice, whether at home or abroad.
Delighting our customers
By removing the complexity of booking for travellers, we're providing an enjoyable experience in whichever country they need to travel in, which encourages them to continue using rail. I experienced this myself recently on a trip to Milan. As I walked to the train station, I opened the Trainline app and booked my ticket whilst on the move. I had instant access to all the information I needed for my journey, such as which platform to head to and whether my train was running on time – giving me no reason to opt for a flight instead. All the unknown factors of the journey were removed and the travel experience matched the one I'm used to at home.
A simple booking process is what every customer expects and it's what we should consistently deliver, to ensure we don't lose them to another form of transport. Technology and rail companies should always look for new ways to further enhance the customer experience. When seamless booking is combined with digital ticketing, for example, the experience is taken to the next level. Add to this exciting artificial intelligence-led innovation and the experience becomes heightened. This is the main focus of our company: We invest heavily in our technology to provide rail travellers cutting-edge innovation, designed to keep customers coming back. In the last few months alone, we've launched a price prediction tool and a voice app in the UK and are continually improving our offering with around 200 updates to our apps every week. Constant innovation, resulting in technology that empowers the users, delivers added value and drives more customers into the rail system. Our technology is designed to complement the carrier offering and we're always looking for ways to work ever closer with carrier partners – genuine collaboration will benefit the entire industry.
Disseminating data
Travel technology companies and rail carriers that work hand-in-hand benefit all parties. To achieve maximum impact, carriers are required to open up retail and journey data to everyone. Timetables and real-time data are key to nurturing seamless multi-operator journeys, which is proven to drive demand. A great example of this is Transport for London's (TfL) open data policy, which generates an economic benefit of up to £130 million2 for the city each year. All stakeholders in a modern transport ecosystem should take note of this and encourage industries to replicate. Trainline serves customers in 173 countries, in 14 different languages and connects more than 170 transport partners globally. The company is focused on encouraging the public to opt for rail whilst travelling abroad, for leisure or business. Access to real-time data, on a trusted platform known well, increases the likelihood that travellers will journey by rail when visiting a new country. Returning to the TfL example; by opening up data to third-party apps, the transport authority found that customers could better plan their journeys. This enabled them to use TfL services more regularly and these additional journeys were valued at (a conservative) £20 million per year. Opening up data is in the best interest of the customer – and what's good for the customer is good for the rail industry.
Supporting newcomers
As well as working closely with all major rail carriers, it is the mission of established travel technology companies to provide the public with all possible options – including journeys provided by new carriers – in a transparent and easy way. Trainline operates on the understanding that competition in rail benefits the customer greatly, as it increases innovation, resulting in more choice and a better-quality experience. The Swedish rail market is a great example of this, a recent increase in market competition has resulted in healthy organic growth for both the incumbent and the new railway. For this reason, we're committed to partnering with new carriers to off er customers the choice they want and to help grow the overall market. Our role is to help the challenger become established in the market by connecting their inventory to that of other rail networks around them – it's great for all parties involved.
An effective way for new rail operators to thrive is to leverage the capabilities of trusted third-party retailers, which can provide instant reach well beyond the means of a brand in its infancy. We have seen this work well in countries such as Austria, where we are working with all operators to increase additional demand for the country's trains and growing the market for everyone.
References
1. www.thetrainline.com
2. https://tfl.gov.uk/info-for/media/press-releases/2017/october/tfl-s-free-open-data-boostslondon-s-economy
Biography
DANIEL BEUTLER leads Trainline's international business and is responsible for the growing number of commercial relationships with Europe's rail companies. He has extensive experience in the rail industry, with previous roles at Captain Train, where he was COO, and Deutsche Bahn, where he held roles including CEO of France, Director of Western Europe Sales and Marketing and Director for Emerging Markets. Daniel studied transportation and tourism in Lüneburg, Dresden and at McGill University in Montreal, Canada.
Issue
Related topics
Related organisations