Embedding sustainability in South West Trains-Network Rail Alliance
South West Trains and Network Rail have been working as an Alliance for nearly 12 months. With clear operational benefits it's easy to see the strong environmental opportunities available to both companies. Sharon Vye-Parminter, Director for Safety and Assurance for the South West Trains-Network Rail Alliance, joined the company in June 2013 and she tells us about the Alliance's commitment to embed sustainability in everything it does, across the rail network.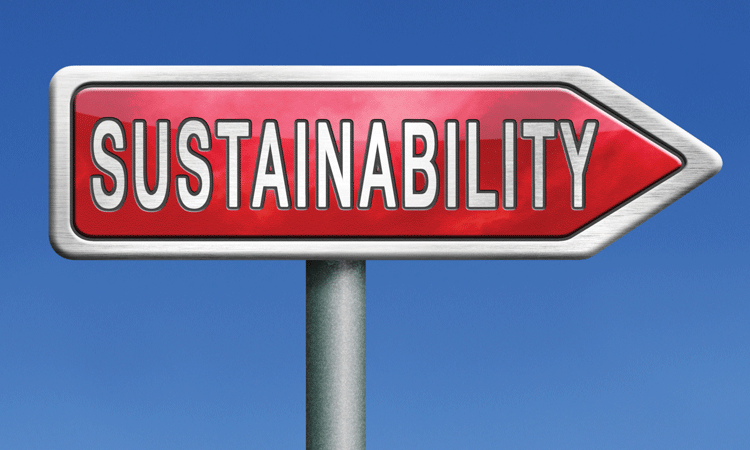 Background
The South West Trains franchise is operated by Stagecoach Group which has extensive operations in the UK, United States and Canada. More than three million customers a day rely on Stagecoach's bus and rail services to access employment, education, health and leisure facilities.
A unique opportunity
The ground-breaking South West Trains-Network Rail Alliance is the only 'deep' rail Alliance in the UK, with one Board managing both the train operating company and the maintenance operations of the railway. After 19 years in the rail industry, I could immediately see the unique opportunity in working within an Alliance. From an environmental point, it allows us to invest jointly in green measures which will benefit both businesses and our customers.
As one of the busiest commuter railways in Europe, we not only have a responsibility to get everyone to work on time, and home again, but we also have a fantastic opportunity to make a positive impact on the environment, both through encouraging greater use of public transport and through the creation of a sustainable environmental legacy.
Our approach
In November 2013 we developed the country's first ever joint environment strategy which seeks to address all risks across the railway, and highlight opportunities for improvement. Our strategy has three overarching aims.
First, we must ensure that we operate responsibly, use resources efficiently and ensure future sustainability across our business and the communities in which we operate.
We are also committed to being a good neighbour and to working effectively with our stakeholders. To achieve this we have developed objectives around community engagement and vegetation management plans. These highlight how we can best protect the important ecosystems that surround, and are part of, our rail network.
Key to meeting our environmental objectives is engaging our people. Buy-in from our employees is vital if we are to achieve our goals. Equally all of our investment, hard work and results need to be communicated to our people.
Our achievements
We have achieved significant environmental success in recent years across a number of areas.
Energy use
Energy use is a key area of focus for our business. We have targeted areas of our operation where we can become more efficient and we have developed solutions and put in place measures to achieve our aims.
Across Stagecoach, the Group has reduced its carbon intensity over the past five years by 30%, and last year was ranked in the top 10% of UK businesses for reducing carbon emissions, according to figures compiled as part of the government's Carbon Reduction Commitment (CRC) Energy Efficiency Scheme.
How did we do this?
Energy efficient trains
Over the past two years we have installed regenerative braking on our electric trains – previously, energy produced by a standard train braking was lost, but the regenerative braking system returns electricity to the third rail system, allowing trains in close proximity to draw on the electrical supply. This has resulted in a 25% reduction in energy use since 2012.
The introduction of on-train meters to track actual energy consumption has helped to develop new eco-friendly driving techniques which reduce electricity consumption. The result is a further 10% reduction in energy.
In addition, we have upgraded the gear boxes within our diesel fleet with a new energy saving transmission system, which will increase the transmission efficiency and is expected to lead to a fuel saving of more than 10%.
Improving our buildings and depots
As an Alliance we can more effectively develop and plan coordinated changes that introduce efficiencies across the business.
For example, we have installed more energy-efficient lighting and heating systems at depots which has led to a 9% reduction in energy use across our operations.
Intelligent lighting – a hi-tech system which means that lights can dim automatically, depending on daylight levels and movement sensors – has been installed at over 20 of our key stations, saving, on average, 28% of energy used at each location.
Our waste
We have taken huge steps in reducing our waste, and were the first in the industry to introduce the one bin solution in 2011. The simple concept called 'You Bin It – We Sort It' has now been rolled-out across the whole network and resulted in 94% of all of the waste across our business being recycled in 2013.
But we won't stop there. Moving forward, we are looking to work with our station tenants to trial food composting, and we believe there is also the potential to introduce initiatives whereby unused food could go to local food banks.
Our people
Empowering our staff, and rewarding them for good environmental ideas, has been a great source of innovation and staff motivation. Our Group Environment Awards are designed to acknowledge individuals who have championed greener working practices and sustainability.
Previous Green Champions include a Waterloo employee who went to great lengths to persuade shop tenants to segregate their waste and recycle. As a result, 75% of waste at Waterloo station is now recycled.
Local green champions are now taking forward their own projects to reduce their impact and spread the environmental message.
Our passengers
A key way to reduce traffic congestion and pollution in our towns and cities is to encourage the use of public transport. To do this, we work closely with local councils to develop joined-up solutions and to promote greener ways to travel to and from local train stations. We also work hard to continually improve the train services we offer our customers.
Through the Alliance we have introduced measures to further integrate the rail network with other transport modes including new cycle lanes and bus routes which connect to existing train services and stations.
We have also taken steps to improve the information we give our passengers by installing display boards at more locations, including at airports, shopping centres and pubs across our network, and we have worked with local authorities to introduce more frequent bus routes with appropriately timed connections and stops close to stations.
Statistics show that 25% of all UK cycle rail journeys are made on the South West Trains network. This is more than nine million cycle journeys a year – the most of any train operator in the UK.
Cycle storage is essential to giving people different options in the way they travel to our stations. Since 2008 we have installed 9,000 new cycle spaces at our stations, with further expansion planned in the coming years. That's over a 100% increase since we began operating the franchise in 2007, with more still to come.
Our communities
Our stations are a very important part of the local communities in which we operate. We now have 14 station adoption schemes across our network which are run by members of the local community who want to make a difference. They volunteer their time to assist station teams in making their local stations a positive focal point for passengers to use.
This approach has brought significant improvements to a number of local areas including Swaythling Station in Hampshire, which previously suffered from graffiti and occasional crime. The introduction of a community team has reduced the crime rate to zero while welcoming 15% more passengers.
In addition, at Christchurch Station near Bournemouth, the local team has introduced coffee mornings, providing a place for the community to meet as well as providing the station with revenue that helps with non-essential improvements.
Our wildlife
As the impact of the recent severe weather demonstrated, the environment surrounding our network can cause serious challenges to the smooth running of our railway. Our effective vegetation management plan takes into consideration the local habitats for wildlife while taking a proactive approach to control growth. Our new long-term plan includes increasing preventive maintenance, better use of mechanisation and exploring extracting biomass material and reusing it elsewhere across the network.
The future
We will continue to enhance what we do in this area to become more environmentally efficient and to raise awareness of our green agenda among our employees and customers.
Climate change is one of the biggest challenges we face across all corners of the world. At the Alliance, we want to play our part in the solution to this challenge and it is vital that we also adapt the way we operate, to reduce the impact of our operations on the environment and to help others live greener lives through the travel choices they are able to make.
We also will continue to strive to improve the sustainability of the resources we use and we work to assess our environmental risks and share best-practice across the rail industry to help deliver sustainable solutions.
We take our responsibility to deliver greener travel and to become a greener business very seriously. Sustainability is at the heart of everything we do at the Alliance. We will continue to strive to deliver further benefits for our customers and our people through our commitment to reducing our own carbon footprint and providing a high quality, greener, smarter transport option for our customers.
Our Environmental Strategy:
Identifies our environmental risks
Highlights areas where we can improve
Outlines the commitments we will make to improve performance
Enables the development of sustainability performance indicators
Sets our direction for the next three years
Increases awareness of the environment and wider sustainability principles through effective communication, both internally and externally.

Sharon Vye-Parminter was the third female Director to join the South West Trains-Network Rail Alliance in June 2013. Through 19 years of experience which includes delivering a safe railway for passengers on various routes across the country, including First Capital Connect, intercity and regional train operators and most recently First Great Western, Sharon has been instrumental in reducing the amount of staff and passenger injuries throughout her career.