GSM-R achievements and its technological evolution
2013 was a busy year for GSM-R. System implementation in Europe is progressing well with very few European railways left that have not reached at least one of the implementation stages. New tenders in Slovenia and Hungary have successfully been finalised and GSM-R continues its expansion worldwide including, among others, Turkey, Morocco, India and Australia. This article will focus on GSM-R frequency interferences, the introduction of GPRS as the ETCS bearer, and the evolution of GSM-R towards IP.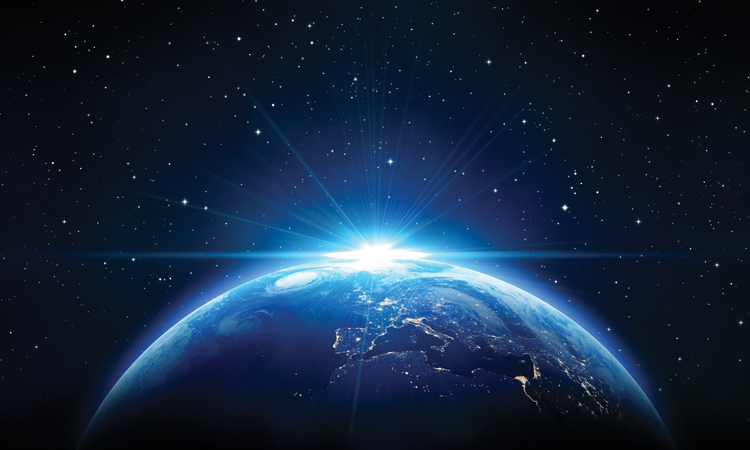 Handling GSM-R interferences
The UIC has recorded almost 600 interference situations in Europe. Such interference could lead to a blocking effect of the GSM-R radio which could in turn affect a train stopping in the case of using ETCS Level 2, or the inability of sending a railway emergency call. We believe that, without taking appropriate measures, the number of such interference occurrences will increase in the near future. This change is due to the fact that broadband/wideband technology roll-out within the 900 MHz band are just starting in Europe, and it is proven that these new technologies will harm the GSM-R radios stronger than the existing GSM.
The situation is evolving thanks to actions taken recently which should assure the co-existence between GSM-R and Public Mobile Operators in the medium/long-term.
One of main factors for that is the acceptance by all interested stakeholders of the real importance of this interference issue.
Following the intensive discussions that took place at the end of 2012, the Directorate-General for Mobility and Transport (DG MOVE) of the European Commission decided to create a platform for discussion between all interested actors, both at political and technical level. This resulted in the setting-up of the GFUG – the GSM-R Interferences Follow-Up Group – where Mrs Isabelle Vandoorne, who is in charge of the ERTMS policy at the DG MOVE, invited participants from DG Connect, ERA, CER, EIM, UIC, ECC and GSMA.
This Working Group met three times in 2013 and allowed useful discussions which resulted in a much better cooperation between all actors through the understanding of each other's party issues.
At technical level, the UIC performed a Laboratory Test Campaign in Sweden and a Field Test campaign in the UK where current radios and radios with improved receiver solutions were tested in a 'hostile environment' (external filters as well as improved receivers with stronger capabilities to resist interferences have meanwhile been developed by suppliers).
The ECC/CEPT opted for a test campaign to evaluate the level of this issue. BNetzA, the German Frequency Regulator, managed to prepare and execute this test campaign in a very short space of time, with the support from the UIC. The test campaign preliminary report, released in early-September 2013, confirmed the real importance of this issue.
The ECC/CEPT should approve the final report on interferences to GSM-R in its February 2014 meeting. Following that, the ECC will propose via the GSM-R Interferences Correspondence Group the best coordination solutions, to assure the coexistence between GSM-R and public operators.
By the end of 2013, the UIC will release a technical specification describing the radio reference environment where the GSM-R cab radio can still function correctly; and then ETSI should update the 'enhanced receiver technical specification'.
The ETSI enhanced specification reference and the UIC radio reference environment specification are intended to be introduced via a Change Request to EIRENE in the GSM-R Specifications during 2014.
It is important to mention that more than 40,000 Cab Radios are today in operation in Europe, and a change of the radio module of these devices is costly and the whole process is lengthy and complex to set up. On top of purchasing costs, engine refurbishment requires the vehicle to be moved to a specialised depot for the duration of work. In addition, the purchasing process in railways is much longer due to the specific conditions of railways.
In conclusion, it appears that the coordination principles will be based on receivers equipped with an internal or external 'filtering function'. Once the technical solutions are agreed and the full preservation of today's existing railway interoperability maintained, a complex migration strategy will need to be set up.
GPRS for ETCS
Another interesting action that occurred during 2013 was the 'GPRS for ETCS' European pilot. The Trans-European Transport Networks (TEN-T) co-financed project of common interest 'Facilitating and Speeding-up ERTMS Deployment' – 2011-EU-60013-S – was launched in 2012 and focused on the introduction of GPRS as the ETCS bearer, aiming to deliver GPRS over ETCS validated specifications with all actions being coordinated by the ERTMS Users Group.
It is to be mentioned that the GPRS choice as a Packet Switched (PS) bearer for ETCS was made due to the fact that GPRS is today the only Packet Switched technology in operation in the railways environment. GPRS must not be seen as a purpose itself, but as a means to introduce Packet Switched technology as a bearer to ETCS, in addition to today's GSM Circuit Switched bearer, aiming at improving the bearer independence of ETCS.
The first phase of this work item (GPRS for ETCS) was the qualification of GPRS as a bearer for ETCS, and it was hosted by RFF/SNCF.
The UIC opted for a future proof approach, in the sense that a set of tools as well as a procedure were established to allow various digital transmission systems (2G/3G) as a bearer for ETCS data provided that the required and very demanding Quality of Service could be ensured.
This set of tools consists of: set of test cases – lab and on-track; ETCS traffic model – agreed with EURORADIO – UNISIG; Test Tool – capable to test various traffic models – provided by Comtest Wireless; and Digital Radio Packet Switched System Quality of Service Requirements for ETCS.
Therefore, the first step was a lab test where selected existing features were tested with the aim to transform GPRS from a 'best effort' to an 'on demand' system. As a clear statement, there will be no additional features to be developed, but the mandated features for use with ETCS based exiting standardised features will be selected.
Once a set of optimal settings were established, these were tested on a number of track tests, on RFF/SNCF EEHSL (East European High Speed Line) and rolling stock. GPRS and EDGE were tested in various system settings and good results have been achieved.
Based on these tests, a 'GPRS for ETCS specification' is to be issued, where the 3GPP features and the most important settings are captured. The next step for the GSM-R specifications update will be a change request in the GSM-R specifications – EIRENE also based on an ETSI TC RT (Technical Committee for Railways Telecom) specification.
These should most probably be made by the end of 2014. The ETCS testing and specification work has begun and will be carried on in parallel.
Evolution towards IP
The major tasks addressed in 2012 and 2013 were the introduction of Internet Protocol (IP) into the Technical Specifications (TSs) for the core network and interfaces.
The ETSI Technical Committee on Rail Telecommunications (TC RT) revised its core network system architecture requirements, publishing a new version in April 2012. The Committee also completed the user requirements for its TS on the use of Session Initiation Protocol (SIP) on the interface between the Network Switching Subsystem (NSS) and the Fixed Terminal Subsystem (FTS). An update of the TS with additional features was published in September 2013.
TC RT revised the TS on the User-to-User Information Element for GSM-R to take account of new developments. The new version was published to include the introduction of enhanced railway emergency calling.
New work was initiated in 2012 on Core Network Redundancy. By adding Voice Group Calls to RANFlex, which was originally defined by 3GPP for point-to-point calls, it is now possible to gain a full and flexible redundant solution for GSM-R core network while sharing the load between a pool of switches. The necessary Change Requests were approved by 3GPP at the end of 2012 and new TS published in June 2013, defining the function of Core Network Redundancy and listing the updated standards references.
Biographies

Between 1992 and 2006, Dan Mandoc worked for CFR (Romanian Railways) reaching Head of the Digital Management Centre. In 2006, Dan joined the UIC where he is currently Project Manager for GSM-R and Chairman of the European Radio Implementation Group (ERIG).

Robert Sarfati, a graduate engineer in signalling and telecommunications, is a Fellow of the Institution of Railway Signal Engineers. Today, as SYSTRA's Vice-President for Technologies and Services for Mobility, Robert is involved in several projects in Europe and worldwide. Robert is also Chairman of the UIC ERTMS/GSM-R Operators Group in charge of ensuring interoperability of networks and future developments, plus Chairman of the ETSI project for Rail Telecommunications where he is in charge of the railway telecommunications standardisation process.