Improving diversity in rail recruitment
When MTR Crossrail was planning one of the largest recruitment campaigns seen in the rail industry's recent history, with over 450 trainee train drivers to be recruited to operate the 60-mile Elizabeth Line and 155 customer experience assistants to work within the 10 new stations, the firm knew they could radically improve the diversity of the workforce, discusses MTR Crossrail HR Director, Alison Bell.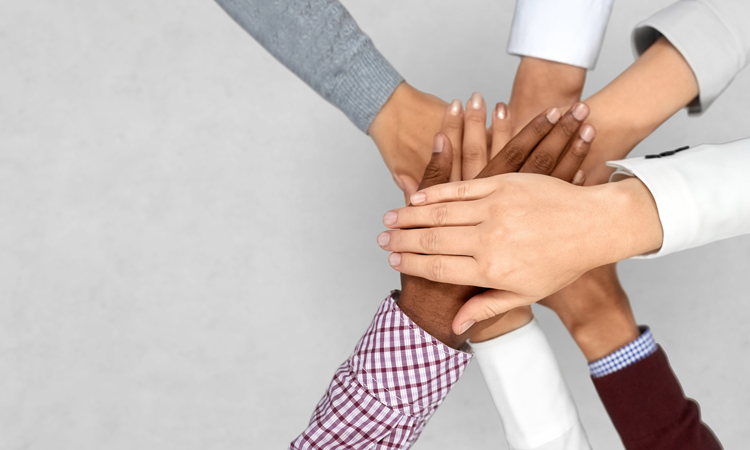 Working with a multi-faceted approach, and in partnership with a range of organisations, MTR Crossrail has succeeded in sourcing new staff from many previously under-utilised talent pools and, as a result, achieved recognition within the HR industry and rail sector, receiving Winner of the Best Approach to Recruitment Award at the HR Excellence Awards 2018.
MTR Crossrail HR Director, Alison Bell, explained the partners MTR worked with, the initiatives that worked, the difference the successful diversity recruitment strategy has made and what the firm's future recruitment focus will now be.
"One of the main challenges we, and other train operating companies, face is how we can breakdown stereotypes and encourage a more diverse selection of candidates to apply for the jobs that we have on offer. To tackle this challenge, we developed a recruitment strategy which identified key organisational partnerships, developed audience-specific initiatives and outlined third-party events with which we could effectively engage. In practice, this meant a very wide range of new programmes, events and initiatives to encourage new applicants.
"This, of course, meant we wanted to encourage more women and representation from the black, Asian and minority ethnic (BAME) communities but we also wanted to stimulate engagement with other sections of society that were underrepresented, like young people for example, and those with access to limited resources or employment support, like the homeless or adults with learning difficulties," Alison said.
The foundation for MTR's partnership recruitment work was the collaboration with ASLEF, RMT and TSSA on initiatives for both new and existing employees. However, these were far from the only organisations involved in the new recruitment strategy.
"We worked closely with around 20 organisations, including the unions. From the Prince's Trust, Crisis and Job Centre Plus to the Mayor's Fund for London, Working Mums and Love London Working. Each of these partnerships (and others) generated individual initiatives or events and, ultimately, both interest in working with MTR and the recruitment of new people to MTR courtesy of these partnerships."
Some of this partnership work has had a surprisingly large reach, like that of the website Working Mums, which was part of the targeting campaign to encourage more women into MTR.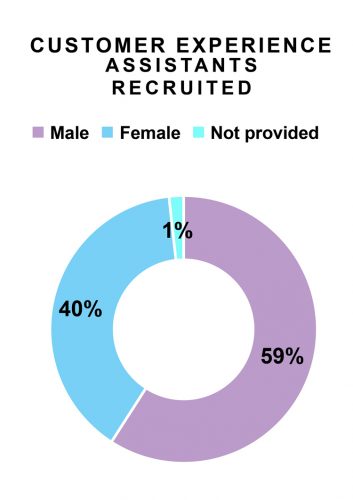 Alison continued: "To target women we undertook a whole range of activities – we ran targeted recruitment campaigns, we posted videos of female drivers discussing their role, we held female driver experience days and offered job share roles. We also redesigned job adverts and advertised on the female-friendly website, Working Mums, where our advert had more than 9,000 hits in one month, a record for this media outlet. Since we began our campaigns, we've received more than 3,000 applications from women, just for our advertised driving posts, and 12 per cent of our drivers are now female, a figure that shows a four-fold increase since 2015."
The work with Crisis, the charity of choice for 2018, included an open day event which saw 50 individuals attend, resulting in four candidates securing an MTR offer of employment as Customer Experience Assistants. MTR's work with the Mayor's Fund for London, not only saw the company sign up for The Transport Pledge, which aims to increase diversity in London's transport sector, but engaged with the Young London Working element of the programme, a pre-employment support service, where, to date, eight of MTR's current apprentices hail from.
MTR's varied work targeting a younger generation has paid off over the last two years, with 47 per cent of its train drivers now under 35, a figure that has more than doubled since 2015. This trend is echoed in BAME recruitment too with train driver figures almost doubling to over 28 per cent in just over two years and, in frontline staff, the news is even better. BAME Customer Experience Assistants now account for 66 per cent of all staff as of September 2018, an increase of more than 20 per cent since May 2015.
Overall the success of the diversity recruitment strategy can be directly attributed to MTR's ongoing initiatives and partnership work. For example, during a recent campaign to recruit frontline staff, 13 per cent of candidates were as a result of MTR's work with partnership organisations.
Alison noted: "We have a continuous rolling programme of reviewing equality and diversity training for all employees which includes the appointment of Diversity Champions, the introduction of e-learning modules and supported managerial guidance on these issues for all staff.
"To monitor our continued positive steps in diversity recruitment we have introduced the Employers Network for Equality & Inclusion's (ENEI's) TIDE benchmarking tool. ENEI is the leading employer network covering all aspects of equality and inclusion in the workplace and its TIDE (Talent Inclusion and Diversity Evaluation) tool evaluates diversity and inclusion (D&I) activities and outcomes, combined with geographic and legislative data, to measure MTR's approach and progress on D&I. TIDE supports MTR's flexible and inclusive management approach to the topic and allows MTR to focus on the areas that will make the most difference." 
Alison concluded: "We remain focused on continually improving the diversity of our workforce by working with organisations, networks and programmes to support employment, training and equality and diversity initiatives, underpinned by a strong strategy and monitored by the TIDE benchmarking process.
"Improving workforce diversity is an ongoing process, for example, we are currently working on a targeted strategy to increase job opportunities for disabled applicants and reduce barriers to employment for this audience.
"We expect that our diversity profile will continue to improve and we will continue to learn from our partner organisations about how to reach and incentivise a varied range of communities to become involved with the railways and, specifically, MTR Crossrail."
Biography

Alison Bell is a Chartered Fellow of the Chartered Institute of Personnel and Development and joined MTR Crossrail as HR Director in August 2014, a month after the firm won the contract to operate the Elizabeth line. Alison was previously Senior HR Business Partner and Deputy HR Director at London Overground.