Amazon parcels could be delivered directly to passengers on HS2
Train manufacturer, Bombardier Transportation, has recently claimed that passengers who travel on the UK's HS2 service may be able to have their Amazon parcels and orders delivered directly to their seats during longer train journeys. Rail Industry Writer, Natalie Wilson, explores further.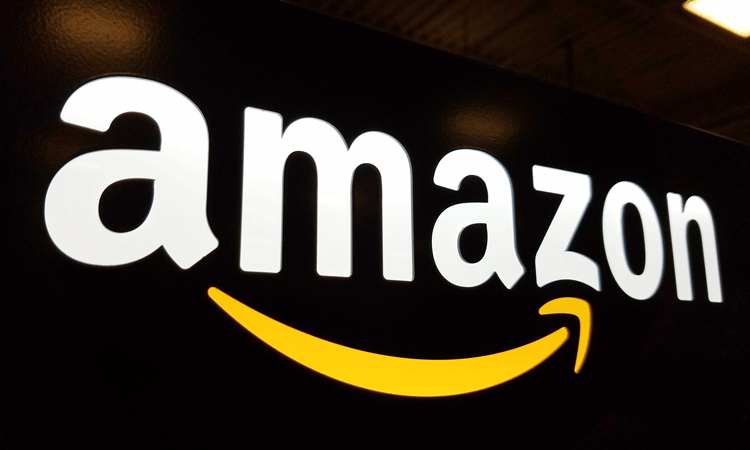 Commuters could order their packages, which can include products such as clothes and electronic devices, from a selection of goods which are already in stock onboard the train, or have other items delivered ahead of them to upcoming stopping stations, according to the train manufacturers who are currently in the bidding process to generate and manufacture new stock.
This concept forms part of the joint bid from Bombardier Transportation and Hitachi Rail to try and win a £2.75 billion contract in order to build new, high-speed trains which will link up London and Birmingham by the year 2026, later followed by Leeds, Manchester and Crewe.
This joint venture is currently in early negotiations with delivery companies to try and develop the technology which is required for an onboard 'click and collect' delivery and shopping service.
How would it work?
A Hitachi Rail spokesperson has said that it won't just be products from Amazon on offer, as the train companies hope to broaden their collection of retailers to give travellers what they want. Commuters may also be able to order their food and drinks so that meals from their preferred provider is ready and waiting for them at their allocated seat when they board the train.
Bombardier have told the press that you could be able to pre-order your coffee or sandwiches, as well as pre-order your Amazon parcels and arrange to collect them from a stopping station during the journey.
They have also said that the delivery service, which looks to operate through a smartphone app, would make sure that items are delivered to the right seats at the right times. This could mean that long-distance or cross-country travellers are able to order parcels and deliveries to stations they know they will be passing through during their trip. The same app could also be used by passengers to alert train crew about issues onboard the train, such as lost property, problems with a toilet or to check their seating location.
For example, a passenger who boards a HS2 service from Leeds to London could order a pair of shoes or a jacket which can then be picked up once the train stops in Birmingham. For those who frequently travel or commute up and down the country and find themselves often forgetting to pack business items or pick up a birthday gift, this could make a huge difference.
Passenger experience
However, this latest development comes in the wake of the latest Northern Rail strikes. The arguments regarding driver-only trains are still ongoing and discussions regarding passenger safety and convenience are a big debate between Northern Rail staff and management. Train guards and drivers are currently participating in the lengthy battle against driver-only operation, with some strikes affecting outer city stations for the majority of the weekends, knocking out almost all train travel to and within the larger Northern cities, such as Manchester, Sheffield and Leeds.
People have argued that this new HS2 development is a concern, with too much focus being put on the future passengers of the high-speed railway. Some voiced their concerns towards the benefits and convenience services these passengers will get, whilst some travellers struggle to get to their nearest towns and cities at the weekend or even board their commuting train in the mornings due to overcrowding issues. Northern Rail recently said that this disruption is set to last until May 2019.
Some voiced their concerns that this new development will require more staff from all services involved to ensure the smooth running of delivering the packages and, in fact, will require more staff than the trains in the North of the country who are petitioning to keep the driver and guard setup.
HS2 update
This year, the scheme has seen criticisms from specialist chartered surveyors and property management companies for delaying HS2 compensation payments to those who have had their properties seized for the first phase of the new railway line. Depending on where these people live in proximity to the HS2 line, they may well be receiving compensation ranging from £7,500 to £100,000. These payment claims and disputes look set to carry on well into 2019.
In recent days, there has been a lot of discussion regarding the process of HS2, with Sir Terry Morgan, the Chairman of the project, recently leaving his position after just four months. However, Allan Cook, Morgan's replacement, has assured that HS2 will transform Britain with the creation of jobs and the skills it will introduce throughout the UK's industry. He also said that despite concerns, HS2 will improve connectivity and overall passenger experience, whilst creating a large amount of value for the UK economy.