Recruitment in rail: What are the practical actions that will achieve an inclusive strategy?
Developing a recruitment strategy that includes, or focuses on, improving the diversity of a workforce is excellent – in theory. However, words are simple. Putting these strategies into action can be a little more complicated, especially in the rail sector where we are dominated by a white male workforce and, historically, this is where our communication talents have lain, details Kelly Forrest, Diversity and Inclusion Partner, at MTR Crossrail.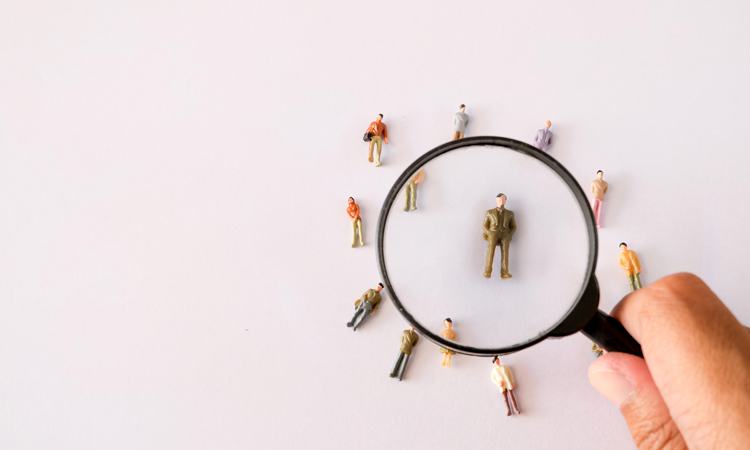 When rail companies have developed a strategy to improve the diversity of their workforce, whether the firm is large or small, they have been faced with the pragmatic – when it comes to reaching out to diverse communities, how do you reach a real cross section of society; and how do you ensure that they will engage with you when you start talking to them?
MTR Crossrail is becoming known for the strides it has made in recruiting a whole range of often marginalised societal groups, with statistics illustrating the company is running far above rail industry norms for employment within many core sectors in the diversity framework, with several accolades under its belt to prove it.
Putting plans into action
Developing a diversity strategy for some companies, whether in the rail sector or not, can be a knee jerk reaction to criticism, or an action that's seen as a 'must have' in the HR portfolio as society finally focuses more positively on diversity. However, when it comes to rolling out a strategy, putting plans into practice and engaging directly with audiences, if the reasons behind the strategy aren't authentic, it will become apparent very quickly, and the people you are trying to reach will disconnect.
Defining diversity
At MTR we were lucky because we could start with a clean slate – although recruiting 450 people within a 12-month period may more realistically be termed a 'lucky challenge' – we weren't fighting any preconceptions, internally or externally, about who we would or should recruit. As the Elizabeth line runs through such diverse communities, those neighbourhoods could easily see why it would make sense for our business to reflect a true cross-section of these populations and the positive benefits of why our workforce should be an extension of these communities. However, we still needed to proactively target and begin a dialogue with a range of often under-represented groups.
Defining diversity within an organisation to us is broader than just referring to, or recruiting people from, the BAME communities and adding women to our workforce, the most common audiences reflected in firms' diversity recruitment strategies.
We want people to want to work for us, and for us and other companies to encourage the workforce that we want, we need to understand the audiences that we want to reach.
There's no shame in finding out more about the requirements of your target audiences before, during and after the recruitment process. For example, MTR is continuously learning about the practicalities of looking for work whilst homeless (thanks to our partnership with Crisis).
So, assuming a company understands the target audiences that it wishes to recruit, then what practical steps can be taken to attract them into the workforce?
Developing partnerships
Developing partnerships with a wide variety of organisations has worked very well for us, with 13 per cent of our workforce as a result of our partnerships in one form or another. Following feedback, for example, we were able to offer practical initiatives via some partners. From enabling paper applications instead of our usual online process to offering assessment days for the specific group so that they felt more comfortable and less overwhelmed by the experience. This type of additional support helped remove barriers that had previously deterred under-represented audiences.
Reaching out to these partners is a beneficial learning experience, as well as a practical method of communicating with under-represented groups. You shouldn't be afraid to have multiple partners for each audience, it doesn't dilute the message, it improves the numbers you can reach as each organisation can have different mechanisms for engaging.
Two heads are better than one, and in this case, with several organisations involved in our diversity recruitment drive, multiple partners gave us far greater reach, and recruitment success, with several audiences, particularly women and young people.
In terms of individual tools, open day and information-style events were methods that worked well across many marginalised audiences and using events to explain who we were, which career paths you could follow with us and the current job opportunities, were topics we covered with all groups. We held many successful audience-specific events such as, for example, recruiting female train drivers, young people and homeless candidates.
Targeted campaigns
Ensuring that our recruitment adverts were exciting and placing them on accessible platforms, where people would be able to see and digest the information, was also vital. In some instances we created case studies – videos of female train drivers were particularly well received. In fact, a targeted campaign encouraging more women to apply for trainee driver roles featuring this video – which showed women drivers discussing the benefits of the role and how their career worked alongside family life – in partnership with workingmums.co.uk, generated a massive 9,000 hits in just one month. Now we have 12.5 per cent female drivers, more than double the industry standard.
MTR is also proactively working with people with a prison record and treating them on a case-by-case basis instead of judging them by conviction; no one size fits all.
Delivering diversity and inclusion promises
The success of MTR's diversity recruitment strategy is visible, 67 per cent of Customer Experience Assistants are from 'BAME' communities and 47 per cent of its train drivers are under 35 for example; but the company hasn't stopped there. In 2018, the company began working more closely with the LGBT+ community and has a plan to deliver its diversity promises within the disabled community; and it will be launching its Mental Health Strategy in the spring.
Delivering diversity and inclusion within any workforce is an ongoing programme of activity and a challenge, and one which is built upon each year. The face of rail is changing and, at MTR Crossrail, we are proud to be at the forefront of this development.
Biography

Kelly Forrest is the Diversity and Inclusion Partner for MTR Crossrail, and is dedicated to driving diversity and inclusion initiatives across the business. She joined the rail operator in 2015 to spearhead its award-winning diversity programme, having previously worked for London Overground as part of the resourcing team recruiting for the new East London line.