Rail must supply an intelligent journey experience to remain relevant
Nomad Digital's Product Manager, Brian Foskett, explains how passenger expectations are developing in today's connected world and what digital solutions are available to train operating companies as they strive to enrich the passenger experience.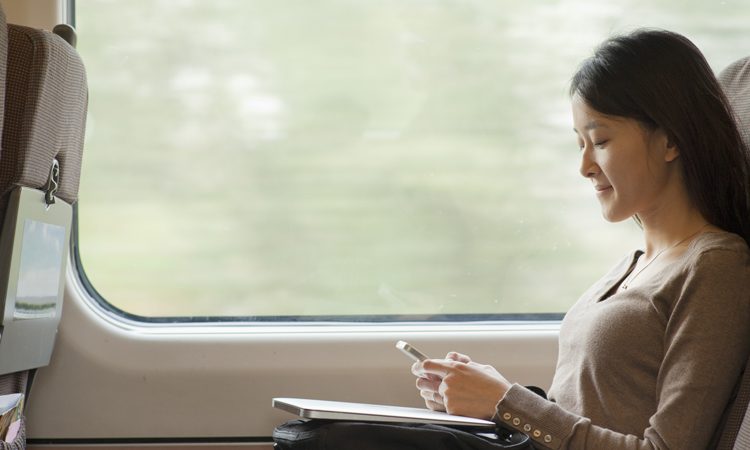 What evidence is there that passengers want an intelligent journey experience?
The continued growth in on-train Wi-Fi adoption and the proliferation of over-the-top transportation related services aligns with Mobility-as-a-Service (MaaS) trends. The underlying requirement for MaaS is a comprehensive suite of applications that facilitates the planning and payments for door-to-door journeys.
The current approach remains fragmented, with few players truly providing an integrated view of the journey. As an example, taxi booking applications generally are not integrated into live train schedules. Therefore, delays to one leg of the journey are not automatically pushed along the service pipeline (i.e. journey segments remain in silos). As passenger expectations develop, so must service implementations.
Reliable connectivity is an 'expected norm'. Being connected constantly is simply expected. Now, it is not just passengers we need to connect, but a wider base of stakeholders as this plays a valuable role in enriching passenger experience.
To what extent have train operating companies had to adapt to meet modern day passenger expectations?
Expectations have continued to grow since the first on-train Wi-Fi service was introduced.
Reliable, high-speed connectivity is the baseline that passengers require. Train operators continue to invest in next generation hardware platforms and upgrades to the on-train network, including migration to a 10Gbit/s backbone.
This continued investment in infrastructure enables a new raft of entertainment services to be deployed. These include on-train media systems providing a library of movies and TV shows, as well as more recently, the introduction of live TV streaming for popular sporting events.
Finally, the insatiable appetite for information is being addressed through multiple channels. These include Passenger Information Systems (PIS) screens being deployed throughout trains and stations, as well as train operating company branded mobile applications that provide continuous journey updates, and access to premium services such as in-seat refreshment ordering.
What are the main intelligent digital technologies and solutions that train operating companies want to deploy?
Firstly, train operators are looking beyond raw connectivity towards more advanced passenger services and the migration towards MaaS, leveraging highly granular telemetry and analytic applications to understand the on-train historic and real-time quality of experience.
Secondly, as the proliferation of systems continues to grow, cabinet space on trains has become a critical factor in the introduction of new services. It is now a major focus of train operating companies to build a roadmap of virtualised applications that can be deployed on a common set of shared hardware resources.
With the introduction of GDPR and NIS during 2018, security remains top-of-mind for train operating companies. Establishing visibility to system and passenger behaviour is an essential part of a cyber-security framework, therefore security tool chains are now a key discussion topic with all train operating companies.
What is unique about your technology and how do you ensure you stand out among competitors?
Nomad Digital's focus is on the decomposition of traditional on-board platforms, decoupling software from hardware, and routing software from applications. In conjunction with a standardised message brokering solution, train operators can benefit from an on-train data centre architecture and the exposure of open APIs to drive new innovative services.
With the introduction of virtualised applications that can be deployed and managed remotely, Nomad are breaking the dependency between hardware and software; transitioning train operators' business models with the velocity of the internet by facilitating the rapid build and rollout of applications and services.
Exploitation of comprehensive telemetry data to provide full insight of the behaviour of on-train systems is delivered through Nomad's big data analytics and reporting solutions.
Finally, with our ecosystem-led approach to new services, Nomad is working with best-in-class partners to bring unique integrated solutions to market.
Biography

Brian Foskett is the Product Manager for software and applications within Nomad Digital. He is a telecom and networking industry veteran with broad international experience, having worked for major vendors and within multiple start-up organisations, including several long-term foreign assignments in the UK, USA, France and Germany.