Is there a place for robotics in the future of train maintenance?
Simon Jarrett, Engineering Assurance and Development Manager for UK train operating company Chiltern Railways, explores the application of robotics in rail maintenance activities and the potential impact they could have on efficiency and capacity.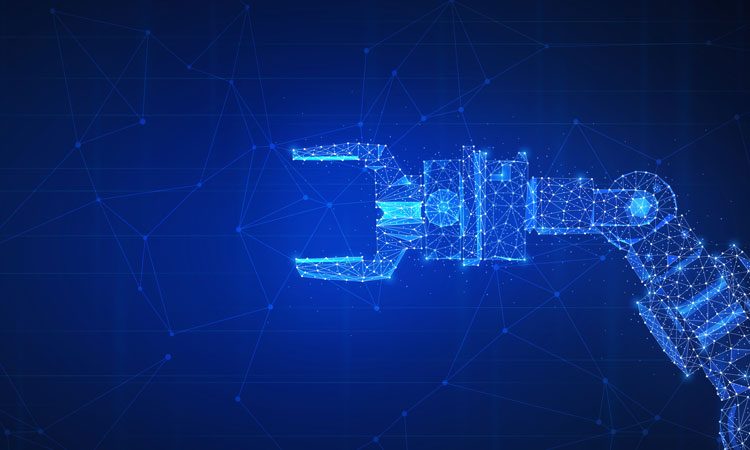 "Are you mad?" or so I thought in 2016 when the Rail Safety and Standards Board (RSSB) suggested that the rail industry explore the use of robotics for rail vehicle maintenance. But the idea appealed to my natural inquisitiveness and I was intrigued by the thought. A lot of recent work on developing rail vehicle maintenance has focused on the use of data and optimisation. Some maintainers have invested in clever inspection technology to measure brake pad thicknesses, inspect pantographs and detect graffiti, amongst other things. But the necessary 'drudge work' continues to use manual labour for filling and emptying toilets, topping up sand, fuelling diesel trains, interior and some exterior cleaning. These are areas where the application of robotics could have a significant impact on improving efficiency and capacity.
The opportunities for rail
Robots have been used in manufacturing for over 40 years but are rarely used in the rail environment or in maintenance in general, but this is an area where rail vehicle maintenance has a real opportunity. Take a typical car manufacturing plant for instance, where the cars are moved around on rails. This close dimensional control means that fluid ports, windscreens and other equipment are easy to locate and service by a robot. The rail industry is seeing fleets grow, an aging workforce that will need replacing, and space for new maintenance facilities quickly declining – we need to get more productivity out of our existing facilities. Robotics is part of the solution to this problem by bringing automation to the most frequent, dull, difficult, dirty and hazardous tasks.
So, what has happened since my first intrigue? In 2016, the RSSB supported several academic-industry feasibility studies to look at where robotics could be applied to rail vehicle maintenance. Chiltern Railways worked with Brunel University London to look at fluids servicing (fuelling, toilet emptying, fresh water etc.) and with Cranfield and Heriot-Watt Universities on cab front cleaning. The results were promising, demonstrating genuine feasibility and an outline business case followed.
Fluids servicing tests
In 2018, Brunel University London (working with TBG Solutions) won funding from the Department for Transport (DfT) through Innovate UK to start developing the fluids servicing concept and test the port interfaces between the train and robot. A test rig has been constructed and is now dynamically testing the existing train connections in common use across the UK network. TBG Solutions has developed concept designs for a fluid servicing maintenance road using commercially available six-axis robots. We have determined that the ability to dedicate one or two traversing robots to each vehicle in a train means that typical servicing times for a fuel point exam can be reduced from 30 to 10 minutes or less with the fuel flow rate and fuel tank size likely to be the limiting factors.
Meanwhile, Cranfield has been working with Garrandale to develop the cab front cleaning robot into a prototype. It has been realised that there are strong synergies between both projects, and it is likely that they will be combined into a single robot depot servicing road concept. Our intention as a next stage is to construct a full-size single-vehicle prototype to really demonstrate the potential of this technology before progressing to hopefully construct the world's first robot depot servicing road.
Further applications and opportunities
Brunel has won funding for PhD students looking at further applications and uses of robots in other rail maintenance applications. We are keen to explore their application to routine, high man-hour, time-consuming and difficult tasks. These include interior cleaning, oil sampling, pantograph maintenance, shoegear and brake pad replacement. Their application to working on high voltage systems offers great potential to reduce occupational safety risk through reducing exposure to working at height and high voltage systems, but also cutting cycle times for activities such as pantograph carbon replacement.
Robotics offers a real opportunity for rail vehicle maintenance but there will always be some tasks that our multi-flexible humans will do and where the business case for automation is less strong. These are the more interesting, less frequent maintenance tasks.
Nowadays, cars are designed to be manufactured by robots. Adopting robotics for rail vehicle maintenance may mean that we must modify or design trains for this to maximise their use and application. A robot does not have all the senses that a human has, and may not be adaptable for multiple tasks, but this is not a problem if the train is designed or modified for the robot. We are considering how to address this challenge, but we will need backing from train manufacturers and standards may have to change to address it properly since some interfaces are now specified in TSIs. As a team, we realise that we do not have all the answers and we certainly do not have all the resources in place to fully develop and prove the robot servicing road, but we have made great strides and would welcome others to join us.
Biography 
Simon Jarrett is the Engineering Assurance and Development Manager for Chiltern Railways, responsible for engineering innovation and fleet safety. He has spent 15 years with Chiltern Railways in a variety of roles in depot management, technical management and engineering commercial. Simon previously worked in London Underground and ROSCOs. His current position focuses on the development and introduction of new technology and ideas into rail vehicle engineering and on safety assurance for engineering depots and trains. Simon is a Chartered Engineer.
Issue
Related organisations