Implementing a development strategy to ultimately benefit passengers
The development of SŽ-Potniški promet, the passenger division of Slovenian Railways, is based primarily on the modernisation of rolling stock and on further technological development. A strategic direction has been set on upgrading the ticketing system and the existing mobility services as well as on providing comprehensive mobility solutions based on the Mobility-as-a-Service (MaaS) concept. Miha Butara, Assistant Director General of Slovenian Railways, explains that only by combining and increasing quality of passenger mobility services and introducing a significantly larger modern fleet, can SŽ confidently compete with operators of road transport services. New ways must be found to better meet passenger needs and make rail even more attractive to passengers.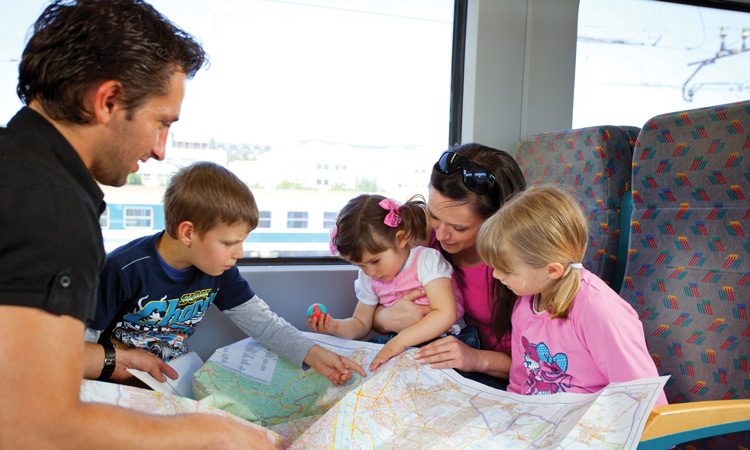 Increasing customer satisfaction is one of the main goals that we set in the 2018 Strategic Plan of Slovenian Railways' passenger division. Amongst other elements, the plan includes ambitious development strategies to be carried out between 2018 and 2031.
An insight into the passenger experience with satisfaction surveys
Annual passenger satisfaction surveys are a tool for providing the company with a greater insight into the perceived quality of its services. It helps the management board to evaluate the situation on the market and how new services were received by the end-users. The 2017 and 2018 surveys suggest passenger satisfaction has decreased and is lower than expected mainly due to train delays, extensive work on the rail lines and large-scale service disruptions due to engineering work on several lines. It has been a great challenge making sure passengers understand the significance the work on railway lines has on smooth operation of passenger trains and keeping the quality of services on an adequate level. We combine annual surveys with continuous surveys conducted on-board regional and local trains. An index is then calculated forming an average of all examined factors of passenger satisfaction on-board the trains and at railway stations. The data gathered in 2017 and 2018 show that the punctuality of the trains, i.e. delays and speed restrictions due to the engineering work, had a large negative effect on the index. This trend was expected because of the extensive work on our main lines. However, we have increased the satisfaction of our passengers in fields which such as satisfaction with staff, cleanliness, passenger support etc.
Five areas to increase service quality, user satisfaction and market share
In our strategic plan we have detailed several methods for increasing our passenger satisfaction despite the external factors currently lowering customer satisfaction. A positive passenger journey experience is crucial for our success in the modern highly competitive business environment. We are, therefore, boldly developing five areas with which we will increase the quality of our services and achieve better satisfaction with our passenger services.