Major rail projects are crucial for future economies and societies
Michèle Dix, Managing Director of Crossrail 2, writes that with new and exciting rail projects in Britain at key stages of planning or delivery, rail has the ability to play a central role in the economy and society of the future – as long as there is a focus on rail being integrated in a seamless travel journey experience, being more attentive to passenger requirements and a commitment to becoming even more sustainable.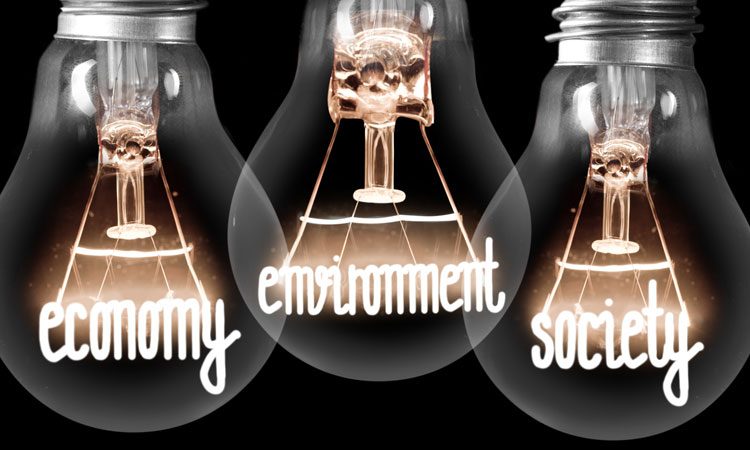 Major projects such as Crossrail, High-Speed Two (HS2), Northern Powerhouse Rail and Crossrail 2, are all at key stages of planning or delivery; bringing an exciting time for the British rail industry. The reason these projects are in the pipeline is that rail remains the most efficient way of moving large numbers of people and goods over long distances.
Rail is safe, sustainable and less polluting than other forms of motorised transport. In cities such as London, there is no other feasible way of moving hundreds of thousands of commuters rapidly every day. A railway with two tracks in each direction carries the same numbers as a motorway with 22 lanes in each direction. Nationally, ever-increasing congestion on the roads will increase the relative attractiveness of rail alongside rail capacity improvements.
Growing population
Over 80 per cent of people travelling into central London during the weekday morning peak do so by rail – and that proportion is growing. The numbers using the London Underground in the morning peak are higher than ever. Although the advent of autonomous road vehicles (AVs) will change some travel, they will not negate the need for mass transport by rail.
That is why Transport for London (TfL) continues to advocate greater rail devolution and metroisation of the suburban rail network, as well as boosting the Underground network through upgrades and new trains, signalling and extensions to boost capacity. Crossrail 2, the proposed railway linking south east and north west London and beyond, would carry an additional 270,000 people into central London during every morning peak period. It would boost the capacity of London's rail network by a further 10 per cent, as well as relieving congestion at some of the country's busiest rail stations.
Rail also has an unrivalled ability to drive growth and regeneration. In London, since 2001, 85 per cent of new homes have been built within one kilometre of a station. The arrival of a metro-style service will transform the feasibility of development in opportunity areas such as the Upper Lea Valley. In total, Crossrail 2 would unlock up to 200,000 new homes, more than a third of them outside London.
Rail delivers for the economy
Proponents of Northern Powerhouse Rail rightly point to the transformative effect such investment would have on local business and labour markets. Crossrail 2 would provide a huge boost to the national economy, adding up to £70 billion to UK GDP over its lifetime. It would support approximately 60,000 supply-chain jobs nationwide and thousands of apprenticeships. And it would support a further 200,000 new jobs in the wider economy, especially in knowledge-based industries.
Considering the challenges
Of course, there are major challenges too. Gaining stakeholder support, minimising environmental impacts and cost are challenges for new infrastructure. A key challenge for Crossrail 2 is making the scheme more affordable.
Central government does need to make long-term commitments to infrastructure, as underlined by last summer's National Infrastructure Assessment. Investment in projects such as HS2, Northern Powerhouse Rail and Crossrail 2 would send a powerful global message, in the post-Brexit era, of confidence in our economic future.
Nevertheless, for Crossrail 2 and other projects inside and outside of London, we need new funding models. London has already developed new models with the Mayor's community infrastructure levy for Crossrail 1, but further models and greater devolution of fiscal powers need to be considered further.
More flexibility and more focus on passengers
Rail also needs to be more flexible, with more focus on passengers – one of Keith Williams' early conclusions ahead of the publication of his Review.
That is partly a question of passengers' comfort and ease of use. Accessibility is a key concern for Crossrail 2: All stations will feature street-to-platform step-free access.
Another important part of our passenger focus is information: Using technology to provide customers with more and better real-time information. That will also help us get smarter on demand and capacity management. TfL has been trialling use of passengers' Wi-Fi data, and has led the way globally in terms of opening up its 'big data' streams to app developers.
Seamless travel
Rail must become better integrated with other modes of transportation such as taxis, buses and cycle hire, so that passengers have seamless journeys, with a single point of transaction. Rail can be a central part of 'Mobility-as-a-Service', with the gradual shift away from personally-owned transport, but it needs to be more agile to keep up with tech-driven developments. The opportunities will grow with the technology, such as the advent of AVs, and in the more immediate future the ongoing rise of cycle hire and other schemes. A sustainable future And lastly, the rail industry needs to improve its sustainability, both in construction and operation. The concrete and steel used in big tunnelling projects carry large amounts of embedded carbon emissions: Approximately 38 per cent of Crossrail 2's whole lifecycle carbon will be embodied in the manufacture of construction materials, but we can cut these by using low carbon alternatives. Carbon reduction can also be achieved by using other modes of transport to move bulk construction materials, such as rivers and railways.
Railways consume much electricity once running, too: A third of the total lifecycle carbon for Crossrail 2 will be down to rolling stock traction energy. Using renewable energy will help, but we also need to get much better at harnessing regenerative energy. TfL has made advances – for example in capturing energy from trains braking. But we need to go further, for example re-using waste heat. Maximising our assets in this way is one way of helping London get to the Mayor's target of being a zero-carbon city by 2050.
Rail has always been an exciting industry because of its scale and ambition. With new schemes such as Crossrail 2 and Northern Powerhouse Rail, and with new approaches in rethinking our emissions – we can ensure that our industry is as central to the economy and society of the future as it has been over the past 150 years.
Crossrail 2 in numbers:
Crossrail 2 is a new proposed railway linking the national rail networks in Surrey and Hertfordshire via an underground tunnel through London. Crossrail 2 would:
Enable the development of 200,000 new homes across the region
Support 60,000 new jobs across the UK supply-chain
Support 200,000 new jobs once completed
Increase London's rail capacity by 10 per cent
Provide up to 30 trains per hour to destinations across London, Hertfordshire and Surrey
Bring 800 stations across the UK within one interchange
Provide additional capacity for up to 270,000 more people to travel into London during peak periods, relieving congestion and over-crowding on Tube and regional rail services.
Biography

Michèle Dix CBE started her career at the Greater London Council (GLC) after completing her PhD in transport and land use planning and became a chartered civil engineer through the GLC's transport planning graduate scheme. She joined Transport for London (TfL) in 2000 as Director of Congestion Charging on a job-share basis with Malcolm Murray- Clark and Managing Director of Planning in 2007. Michèle led TfL's strategic thinking on the future transport needs of London, testing and challenging solutions; providing clear direction on appropriate transport solutions for the future; she was responsible for the Mayor's Transport Strategy and transport requirements for the Mayor's 2050 Infrastructure Plan; coordinating the implementation of local plans and borough partnerships; and developing major scheme interchanges. Michèle is now responsible for developing Crossrail 2 and gaining funding and powers for it.