An opportunity for rail: Moving towards a climate-neutral Europe
Elisabeth Werner, Director for Land Transport at the European Commission's DG for Mobility and Transport, underlines that now is the time for rail to deliver its share in building a green, efficient, and affordable European transport system.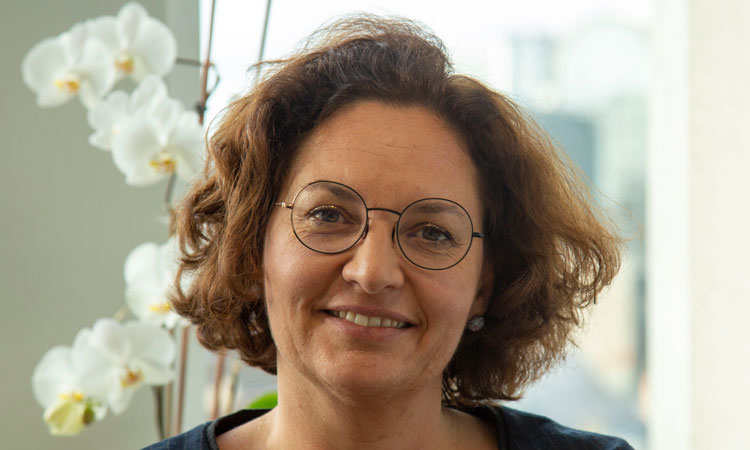 "A union that strives for more": it is clear that the political guidelines put forward by the European Commission's President, Ursula von der Leyen, do not shy away from ambition. Instead, they fully embrace Europe's leading role as it evolves into a carbon-neutral continent with a future-ready economy. With climate protection as a top priority and growing attention for sustainable transport, the conditions are there for rail to flourish. Yet, it is clear that inefficiencies, missing links and national barriers remain. There is work to be done to meet public expectations, make rail services more user-friendly, and achieve the necessary capacity gains. Now, more than ever, is the time for rail to deliver.
Rail is one of the greenest, safest and most energy efficient transport modes, and a great alternative to more polluting modes for both passengers and goods. Aiming to reduce emissions by at least 50 per cent by 2030 and to have net-zero CO2 emissions by 2050, the von der Leyen Commission shifts these ambitions into an even higher gear. The message is clear: all actors must play their part in making European transport sustainable and accessible.
For rail to fully deliver on its potential, it must overcome some hurdles. It is crucial to increase efficiency and reduce the fragmentation of the European rail system. Estimates show that the average waiting time at the borders for a train going from Athens to Berlin can range anywhere from 1 hour 20 minutes to 9 hours 10 minutes. Capacity constraints, ageing infrastructure and complex operational issues are still hampering cross-border rail traffic. Both freight and passenger services are suffering the consequences.
Efficient and sustainable rail freight requires better information exchanges, cross-border and with customers, and better links with other transport modes – for instance, through state-of-the-art facilities for last-mile connections. For passengers, too, rail is an attractive alternative – be it for daily commutes into congested urban areas or for their medium-distance travel by high-speed trains. Attracting new passengers calls for well-integrated ticketing solutions across transport modes, easier booking options for cross-border journeys, and increased comfort and reliability.
The implementation of the Fourth Railway Package, which opens up the rail passenger market and strives to remove remaining barriers to a single European rail area, will be one part of the solution. Establishing a market where railway companies can operate in a competitive EU-wide market without national borders, and the same train can run on all networks, will improve efficiency and bring down costs. The technical pillar will help reduce the paperwork for rail service providers and harmonise diverging safety and operational requirements across the EU. The Commission is evaluating the Trans-European Transport Network (TEN-T) Guidelines and Rail Freight Corridors Regulation, to see how these need to evolve and remain fit for purpose.
Other pieces of the puzzle will have to come from the industry itself. This includes modernising IT systems and exchanging data. Better coordination, both between infrastructure managers and with other actors – from logistics providers to terminal operators – would contribute to greater capacity and better traffic management.
To expand rail's modal share, the sector will have to innovate, implement the right digital tools, and coordinate across the entire system.
A strong rail sector is good for the planet and for the European economy. Now is the time for rail to deliver its share, to achieve a European transport system that is not just safe and sustainable, but also efficient, smart, reliable and affordable.
Elisabeth Werner holds an Economics degree from the University of Vienna and an MA in European Affairs from Collège d'Europe. She joined the European Commission in 1996 and has held various posts in budget, budget control and transport and mobility. At the start of the Juncker Commission, Elisabeth joined the cabinet of Vice-President Kristalina Georgieva, in charge of Budget and Human Resources, first as Senior Expert and as Head of Cabinet until the end of 2016. Elisabeth returned to DG Mobility and Transport in 2017 and was appointed Director for Land Transport (Rail and Road).