An interview with Dellner: Connecting with customers in a changing world
In an interview for Global Railway Review, Joanna Siemieniuk, Managing Director and President of Dellner Poland, shares her experience about the development of the Central and Eastern Europe railway industry, as well as challenges that are posed to companies by these changes, and describes the Dellner approach as the tool to turn challenges into business growth.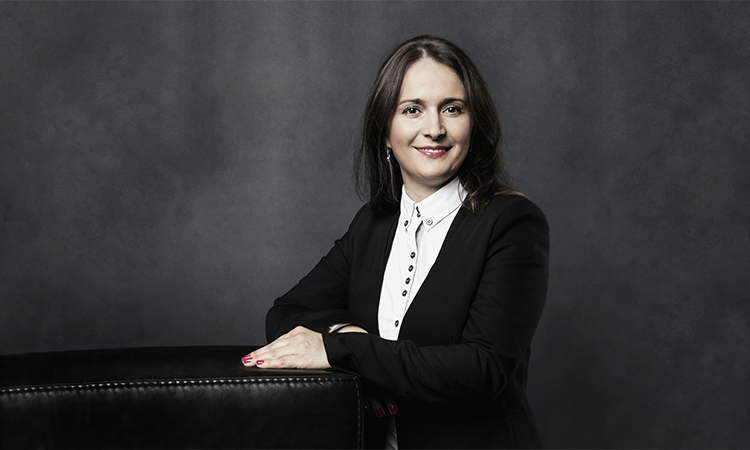 Joanna Siemieniuk, Managing Director and President of Dellner Poland
You have been working in the railway industry for 13 years. How has the railway industry in Central and Eastern Europe changed during the last few decades, in your opinion?
Generally, peoples' lives have experienced a transformation in remarkable new ways over the last few decades. The shifts in expectations, behaviour, relations and experiences provided opportunities for business growth. Together with big investments in the rail industry – both in the modernisation of rolling stock and in producing new trains – the companies needed to move into the new reality and adapt the business to the rapid changes. Globally, Dellner had to reorganise the structure, invest in and develop local sites to be even closer to the customers. The specifics of the Central and Eastern European (CEE) market is very demanding. As mentioned before, the transformation has taken over all aspects of our life, so now everything should happen faster and better. That is why I understand that, sometimes, customers require short lead times and change schedules quite often. We need to be very flexible and always put the customers' needs in the centre of all our operations. We believe that agility and flexibility is Dellner's key to success – not only in the CEE markets, but also in the global arena.
How has the Polish subsidiary of Dellner managed to keep pace with those dynamic developments?
Dellner Poland started its business activities 22 years ago and has performed extremely well over the years. The Polish subsidiary developed and became a strong support for other Dellner sites. In Poland, we have a specialised Service Centre for the Aftermarket, where we carry out modernisation activities, overhauls, repairs, upgrades of OEM and Non-OEM couplers and production of spare parts, as well as the production of main coupler components, not only for local needs but also for other Dellner sites worldwide, e.g. Argentina, Malaysia, Italy, UK, Germany, and many more.
Dellner Poland has been distinguished by the headquarter in Sweden to hire local specialists who work on the global levels in departments such as engineering, project management, procurement, marketing, sales, service, and quality.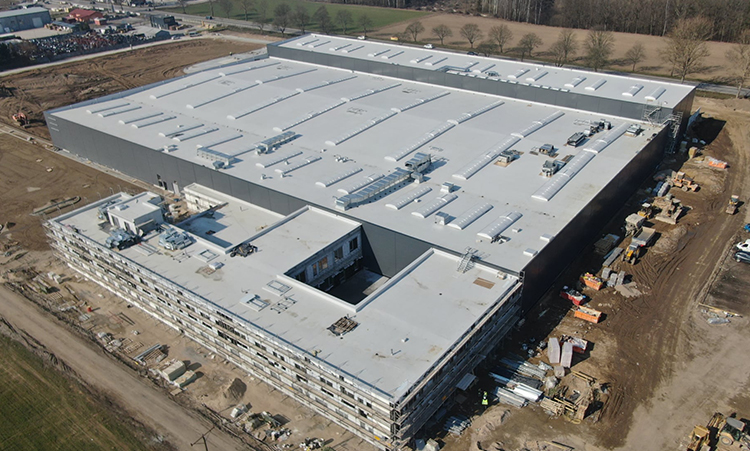 I am happy to add that, answering to a very dynamic global development of the company in the past years, Dellner is now building a new state-of-the-art facility in Miszewko, only 10km from our current factory in Gdynia. The new subsidiary will be built in two stages on a 57,000m2 area (the production plant will be 13,600m2 and the office area will be 2,650m2) allowing for modern, safe, and efficient work. Dellner Poland will move to the new facility by the end of 2020. The entire relocation process has been planned with the greatest of diligence and care to minimise any inconvenience to our customers and to maintain smooth business continuity. Under the new roof, we will be merged with our sister company, Dellner Components, which has been responsible for producing coupler components and active in other markets. We are preparing to join forces under one big Dellner umbrella. We are convinced that this consolidation, as well as the new factory, will allow us to answer to the needs of our local and global customers and make us work even better.
What is Dellner's position in the CEE markets?
Our customer relationships in the CEE markets is constantly enhancing. We can speak proudly about our strong and stable cooperation with rolling stock producers such as NEWAG, PESA, Alstom, Skoda Transportation and FPS H. Cegielski, as well as train operators such as PKP Intercity, Polregio, Metro Warszawa, Koleje Mazowieckie, Koleje Wielkopolskie, Koleje Śląskie, Koleje Dolnośląskie, SKM Warszawa, Czech Railways, Lithuanian Railways, Budapest Transport Company (BKV), and many more. We continue the development of our business relations with JSC Transmashholding, which has already resulted in important projects, such as metro Moscow (deliveries for Moscow, Baku, Tashkent, Kazan Metropolitens) and RA3 (certified automatic and semi-permanent  couplers with crash buffers as the whole crash system for railbuses operated by Russian Railways).
Dellner is the expert in the field of energy absorption during normal operation (with modern solutions for gas-hydraulic buffers 'Double-Acting buffers') and during collisions. We develop a series of products optimised for strength, which reflects in reduction of components' weight. This, as aforementioned, has a significant impact on the cost of using vehicles.
What are the biggest challenges that Dellner faces in the CEE markets?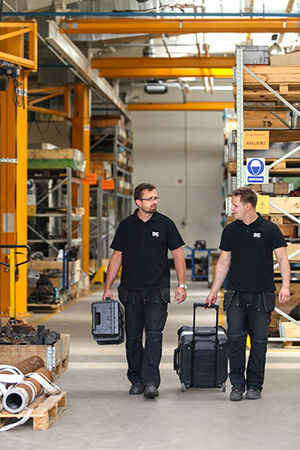 We know that the main problems for operators are lengthy downtimes and delays in deliveries for train producers. Dellner aims to put the customer expectations at the centre of all our activities. We continually remind ourselves that the most important thing we can do is to help our customers to be successful, as the success of our customers is our success. Taking that into account, we strive to keep short lead times and put all efforts into planning in order to keep our excellent delivery performance at the highest level.
Further challenges are experts which speak the local language. We are aware that many customers from CEE countries are more comfortable when they discuss technical and commercial issues in their mother languages. We try to accommodate that need by hiring employees who speak their languages.
Doing business in Russia requires not only specialised products compliant with the GOST standards, as Russia forms a part of the Eurasian Economic Union (EAEU), but also meeting technical regulations of the Customs Union (TR CU) is obligatory in this territory. The certification of couplers for the Russian market is an extensive process, which needs both a technical background and wide experience while interacting with state authorities. In the near future, not only mainline but also metro couplers will have to pass demanding certification procedures, including strict testing in the authorised certification centres of the Eurasian Economic Union. As an expert, Dellner supports the clients with all types of coupling products in line with the market specific requirements. We think that one key here is our strong brand to turn these challenges into growth.
What does the Dellner brand mean?
Dellner has a strong brand identity that draws people in, aligning people inside the organisation while driving momentum in the markets. The Dellner brand starts inside the company with employees who are satisfied, proud and highly motivated to work at Dellner; people who are inspired by the strategy and keep that special light inside of them during internal and external contacts. Furthermore, our brand is ultimately delivered to people on the outside, using innovative solutions, products, relationships and customer attitude as the primary means of interaction and a powerful platform for engagement.
The Dellner brand is uniquely valued for its safety solutions, quality, sustainability, and customer focus. The perception of the Dellner brand is shaped by the way our company interacts with our customers, keeping up with current product and service expectations and ensuring that customers feel truly connected to what we do. We show our customer focus in every reply to Request for Quotations, in every email, in every phone call, in every meeting and at every trade fair where we meet our clients. Our customers feel safe and secure knowing that they are in professional hands which are willing to carry them through the choice of the best solution and the lifecycles of our products. We know that such created value for our customers results in a good experience they have with Dellner and that it is reflected in their satisfaction, low amounts of claims and ultimately their loyalty. This is confirmed each year in our annual Customer Satisfaction Survey results. Our customers express their deepest satisfaction from working with Dellner and confirm that our way of business is going in a right direction.
How are you growing the Dellner brand globally, not just in CEE?
Dellner evolved by observing the market and anticipating what our customers will need tomorrow. First, we talk to our customers regularly. We think together with them and try to find solutions to their current problems. We schedule regular meetings with our customers and try to find out what issues they experience, problems they cannot seem to solve by themselves, and simply what they see and need today. We are fully engaged with our customers and concerned with the challenges they face. The Dellner brand became more relevant and important as our customers connected with our story – and, more importantly, feel excited about sharing it.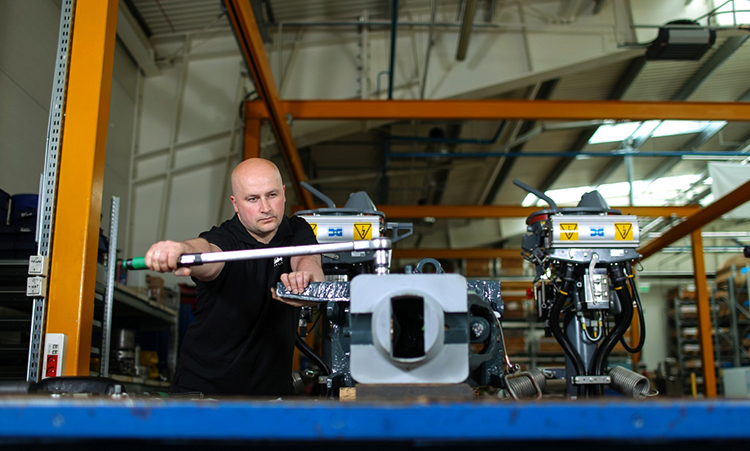 Second, we always put the customers first. We listen to what they need and deliver products and services that meet their requirements. For example, as aforementioned, short downtime is crucial for operators. Extensive research has confirmed that the punctuality of operators is top ranked for keeping customers happy. Passengers need to believe that this is the norm. Dellner is aware of this fact and we do our utmost to decrease our clients' downtime to a minimum. That counts for the initial sale as well as for later services leading to an outstanding performance regarding on-time-deliveries and almost no non-conformities.
Third, we consider trust as loyalty. We want our customers to experience Dellner in the same way. We can speak about the high quality and reliability of our products, which can last for several years. We turn trust into products and that is why we have loyal, stable relationships with our customers.
During recent years, Dellner has been gradually implementing sustainability in all business processes. By being attentive, we constantly improve our processes to minimise negative environmental impacts by preventing pollution and improving the efficiency of used resources, including energy, water, packaging and other raw materials.
The Dellner brand provides a platform to deliver a unique and valued experience that reflects not just what our customers want, but what they believe in. And we are successful, as our customers continue to trust in Dellner.