The three myths of stone wool usage on railways busted
Not all stone wool is the same. You'll quickly realise that if you try using a piece of stone wool insulation to control the powerful vibrations on a rail track. Alejandro Berdon, Technical Manager of Rockdelta by Lapinus (part of the ROCKWOOL Group), explains the three common myths about stone wool for railways that many people have.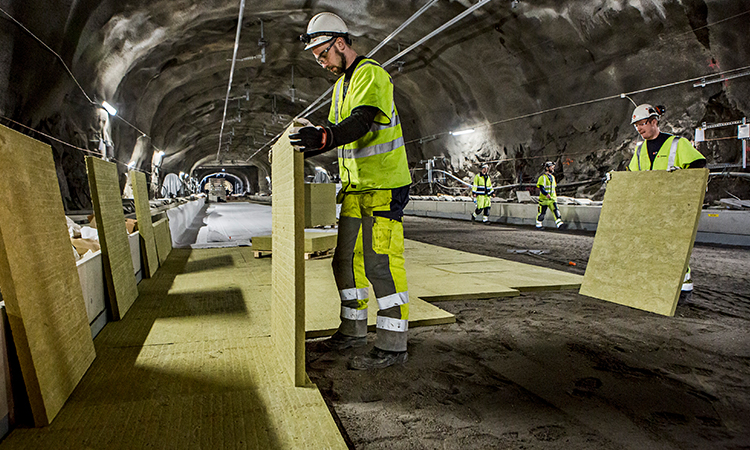 Myth one: Stone wool is only used for thermal insulation and fire protection
When most people think of stone wool, they think of the insulation material used in buildings to protect against fire and extreme temperatures. That's understandable, since stone wool insulation is used widely in virtually every type of building today. But there are other lesser known stone wool applications. It is used as reinforcement in car brakes, in storm water management systems and also as resilient mats that are used to control ground-borne noise and vibrations generated by railways.
So, what is stone wool?
Stone wool is produced from diabase rock – a natural material in abundant supply, which is both durable and recyclable. Stone wool's unique properties and versatility make it ideal for a whole range of applications, from building insulation to horticultural substrates, and noise and vibration control solutions. Although stone wool insulation and stone wool resilient mats are both produced from the same starting material, they are completely different products. Stone wool mats differ substantially from their insulation counterparts and are engineered to meet the high-performance requirements of railway systems.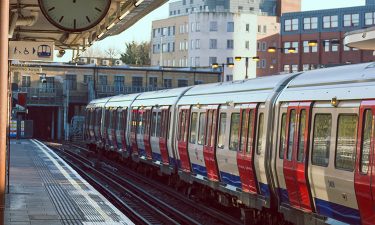 Myth two: Stone wool is a low-tech product with no track record in railways
Unlike stone wool insulation that can be found in DIY shops or bought through a catalogue, Rockdelta© stone wool resilient mats are designed, manufactured and configured specifically for railway applications. Within Lapinus, we ensure that the Rockdelta product portfolio is engineered to meet the demands of all types of rolling stocks, track constructions and railway project conditions. Rockdelta products provide exceptional performance in terms of stiffness, long-term fatigue strength, resistance to water, as well as great performance under extreme temperatures, adverse environmental factors and fire. All products have been tested internally and by recognised laboratories in the industry according to the most relevant material and railway application standards.
Proven performer
Stone wool resilient mats have been successfully used to control ground-borne noise and vibrations on railways in some of the harshest conditions, starting in Scandinavia in the early 1970s and, later, spreading around the world. We have over 80 years of experience in stone wool production and over 40 years of expertise in railway noise and vibration control solutions. Today, stone wool mats are the preferred solution for rail track vibration control and structure protection in Scandinavia and many other countries across the globe.
Read more about how to deal with ground borne vibrations caused by trains
Myth three: Stone wool is not durable enough for railways
In most cases, this is actually true. Generic stone wool is not suitable for railways. However, our version – Rockdelta stone wool resilient mats – are engineered expressly to meet the extreme demands of railway applications. Today, they are the leading performer in their class. Rockdelta stone wool resilient mats are the only mineral fiber material proven through experience and testing to be suitable for controlling ground borne noise and vibrations in railway applications.
The cornerstone of the performance of Rockdelta stone wool mats is their stiffness. The mats are produced with up to 10 times the density of regular stone wool products used in thermal insulation applications. This is critical when you consider that, at any given time, a typical rail structure has to support different kinds of rolling stock – from tramways and light rails, all the way to freight and heavy tonnage trains. In addition, when used for ballasted tracks, our products are manufactured with a dual density. This means that the resilient mat will have an upper layer with higher puncture resistance for the side in contact with the ballast. The lower layer provides the desired elastic properties of the resilient mats. This makes them highly effective for both controlling vibrations and protecting the track infrastructure.
To ensure that the mats provide the desired performance from the moment they are installed through to the end of their lifetime, each mat will undergo a unique ageing process so that they perform consistently from day one. Finally, since it is a stone wool-based material, the resilient mats have outstanding fire resistance, are safe for humans and the environment and have a high degree of material stability.
Outstanding track protection with stone wool mats
Rockdelta is the world's leading technology in stone wool resilient mats for tracks. Rockdelta is a product line of Lapinus, part of the ROCKWOOL Group. ROCKWOOL is the worldwide market leader in stone wool-based solutions and operates 46 plants in 39 countries. The company is dedicated to continually finding and engineering new sustainable stone wool solutions for global challenges. Best known as firesafe insulation material, ROCKWOOL stone wool nowadays has many other and sometimes surprising fields of application. ROCKWOOL has five brands that are responsible for the commercialisation of these products. Lapinus is the dedicated brand for specially engineered solutions and obviously that is why Rockdelta fits in its portfolio perfectly.
Read more about the outstanding properties of Rockdelta products in the whitepaper.
Related organisations
Related people