COVID-19 is a challenge for rail, but the industry is working hard
Libor Lochman, Executive Director of the Community of European Railway and Infrastructure Companies (CER), writes that although its members are suffering severely from the consequences of the COVID-19 pandemic, railways are working hard to ensure freight and passenger rail transport continues.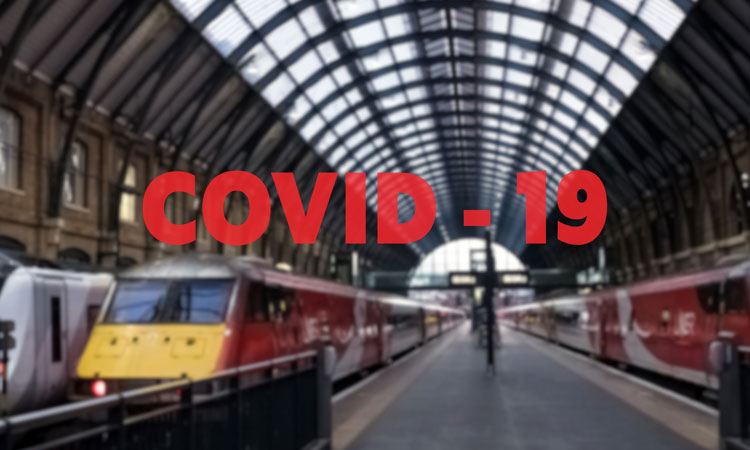 Railway companies around Europe are in close collaboration with public authorities at all levels to ensure that the critical transportation needs of health authorities, citizens – especially those with a socially critical function – and businesses are met, whilst ensuring the protection of their staff and customers.
Plunging sales and heavily reduced passenger services
Like many companies in Europe, CER members are suffering severely from the consequences of the pandemic. Amid plunging sales, international passenger traffic is almost at a standstill due to the closure of intra-EU borders. At a national level, passenger traffic is significantly reduced due to the containment measures taken by authorities and official advice to keep personal travel to a minimum. Whilst many public service operators (PSOs) are already working with relevant competent authorities on the reasonable reduction of passenger services and compensation for the losses, ensuring liquidity for open-access services during this crisis is equally as crucial.
Rail operators are keeping customers informed about rapidly changing schedules and cancelled services. Moreover, European railway undertakings are upholding goodwill arrangements with affected passengers for the reimbursement or exchange of tickets, with longer validity periods than usual. At this stage, refund payments are often higher than the companies' revenues.
Nevertheless, the protection of rail passengers remains an unquestionable priority – especially under the current exceptional circumstances.
Rail freight: Reliably moving goods across Europe
In general, rail freight operators are observing a decrease in hinterland traffic at seaports, mainly linked to reduced intercontinental maritime transport. Furthermore, there has been a sharp decrease in the transport of oil products due to a general reduction in the demand. The closure of certain industries, such as car manufacturing plants, is also affecting the need to transport manufactured goods by rail.
However, while hinterland rail traffic from seaports is dramatically dropping, freight operators are able to free extra capacity to ensure intra-continental connections. Despite increasing restrictions to circulate at night, some traffic may, in some cases, be transferred to daytime using free capacity left by cancelled passenger services. In this way, rail freight operators can offer safe cross-border cargo connections for large volumes of goods using minimal human resources, as a freight train can, on average, transport the equivalent of 40 to 50 trucks-worth of goods.
However, to be able to fulfil this vital function, it is essential that train drivers are regarded as a 'strategic workforce' and are allowed to cross borders without unnecessary restrictions in order to pick up and deliver freight trains smoothly.
For both passenger and freight services, specific protocols have also been activated for the sanitisation of facilities, workplaces and spaces dedicated to customer care, always in compliance with the indications of the competent authorities.
Overall, the COVID-19 pandemic is a stress test for the whole European Union: for its institutions, for its economy, for its citizens. Railways are working hard to ensure freight and passenger rail transport continues. This is in spite of the fact that many of our members report an increasing number of staff being sick or unable to work due to the closing of schools, etc.
CER is in regular exchange with European institutions to help assess the impact of the pandemic on rail transport and define appropriate solutions to ensure mobility services for society while keeping railway staff safe.
Libor Lochman has been Executive Director of the CER since 1 January 2012. Libor graduated at the Transport University in Zilina and has a doctorate in electronics from the West-Bohemian University Plzen. He has an extensive background in control-command and signalling systems, and was previously the Director of the Railway Test Centre – a facility for testing European rolling stock, infrastructure and signalling components in Prague. Libor joined the Advisory Board of Global Railway Review in January 2013 (then known as European Railway Review). This article was submitted on 30 March 2020.