Toray Textiles Europe Ltd launches innovative high visibility, heat and flame resistant fabric
Recently launched innovative high visibility heat and flame resistant fabric…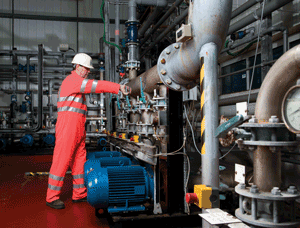 Toray Textiles Europe Ltd, a world leader in textile manufacturing has launched an innovative high visibility heat and flame resistant fabric.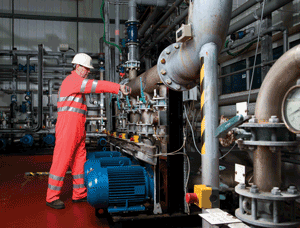 ThermGuard™ High Visibility has been designed to ensure workers are highly conspicuous as well as protected against thermal hazards. This revolutionary fabric, with international patent pending, has been developed in collaboration with customers and end users, fibre and chemical manufacturers and independent laboratories to ensure outstanding quality and comfort is coupled with enhanced performance.
ThermGuard™ High Visibility can be supplied in any EN 471 high visibility colour including GO/RT 3279. The fabric conforms to industry standards and in particular ISO 11612: 2008 for clothing that protects against heat and flame, EN 471 GO/RT 3279 high visibility work wear and EN 61482-1-1: 2009 protection against the thermal hazards of an electric arc with an open arc rating of >8cal/cm2. The fabric is breathable, comfortable to wear and stable to industrial washing whilst retaining excellent light, colour and wash fastness. ThermGuard™ High Visibility has been developed specifically for those working in industries such as utilities, rail, chemical and petrochemical and airports.
Mike Fisher, Associate Director Technical Textiles at Toray Textiles Europe Ltd explains "we are renowned world wide for our technical expertise and we have dedicated time and listened to our customers to produce this new innovative fabric that offers quality and performance far exceeding other fabrics currently available. From our fully integrated weaving & dyeing manufacturing plant in the UK we offer our customers quick response and the benefits of a bespoke sampling service to facilitate targeted developments".
For more information on Toray Textiles Europe Limited or ThermGuard™ High Visibility fabric please contact [email protected] or visit http://www.ttel.co.uk