HS2 launches state-of-the-art signalling and control systems contract opportunities
HS2 Ltd, the company responsible for developing the UK's new high-speed rail network, has begun the search for the specialist contractor that will deliver the state-of-the-art signalling and control systems.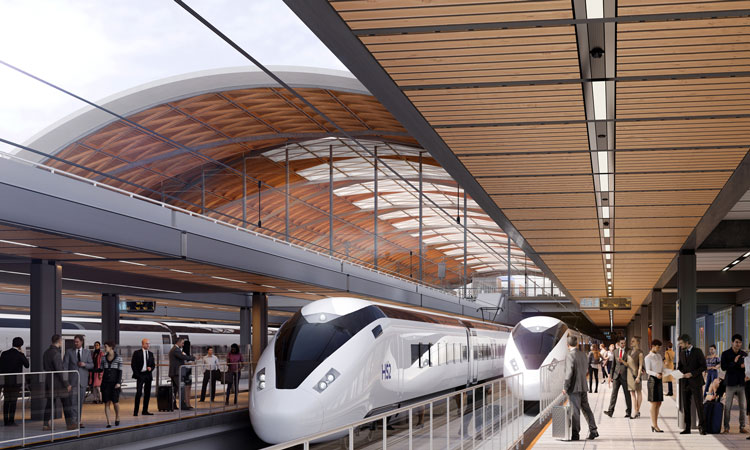 Credit: HS2 Ltd
The new contract opportunities cover the design and build of the signalling systems that will control trains travelling at speeds of up to 360km/h between London, Birmingham and Crewe – where HS2 trains will join the existing West Coast Mainline – and up to 25 years of technical support.
Instead of traditional coloured lights, HS2 will use a high-tech signalling system that feeds information directly into the cab, allowing faster and more frequent services.
The start of the formal procurement process for this second set of 'rail systems' contracts follows on from the recent launch of the track systems contest and the government's go ahead for the start of civils work, including tunnels, bridges and viaducts.
HS2 Ltd's Procurement and Commercial Director, David Poole, said: "Our state-of-the-art Command and Control Systems and Traffic Management systems will allow HS2 to offer fast, frequent and reliable low carbon journeys for millions of people every year. I look forward to our team working with the suppliers who come forward and together ensuring that we deliver best quality and value for the project."
The Control, Command, Signalling (CCS) and Traffic Management (TM) Systems contracts will require the winning bidder to deliver the work with a combined value of £540 million, including:
The design, manufacture, supply, installation, supervision, inspection, safety authorisation, testing, commissioning and maintenance until handover to trial operations of the Phase One and Phase 2a CCS & TM systems
The potential extension of the Phase One / 2a TM system to cover Phase 2b
The CCS & TM works required for the Phase 2b alterations at Euston station
The provision of technical support services for the CCS & TM systems for up to 25 years.
The CCS & TM systems provided on HS2 will utilise the European Train Control System (ETCS) signalling and the latest TM technology.
Shortlists are set to be announced in 2021, with the contract expected to be awarded in 2022.