Russia and Uzbekistan discuss cooperating on railway development
Following an increase in freight shipping between Russia and Uzbekistan, the two countries have discussed the potential of better cooperation.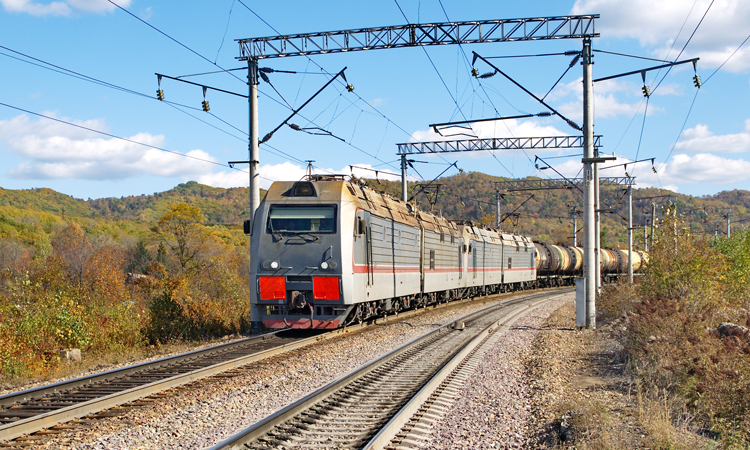 The General Director and Chairman of the Board of Russian Railways (RZD), Oleg Belozerov, and the Deputy Prime Minister for Investments and Foreign Economic Affairs – Minister of Investments and Foreign Trade of the Republic of Uzbekistan, Sardor Umurzakov, have discussed important issues relevant to cooperation between Russia and Uzbekistan in railway development.
Freight shipping between the two countries is showing stable positive dynamics. In 2019, it increased by four per cent and exceeded seven million tonnes. There has also been an increase in 2020: For the first seven months, volumes have increased by 25 per cent compared to the same period in 2019, amounting to 4.5 million tonnes. Nevertheless, it has been noted that the potential for transportation is far from being completely realised.
In addition, Russian Railways has been cooperating closely with Uzbekistan on the fight against COVID-19. Together with Oʻzbekiston Temir Yoʻllari (Uzbekistan Railways), almost five thousand Uzbek citizens returned to their homeland in July and August 2020.
Oleg Belozerov, General Director and Chairman of the Board of Russian Railways, said: "We are in constant contact with our colleagues from Uzbekistan and resolving all issues related to transporting people home. It is our priority. As for the restoration of regular passenger traffic, we have informed the Ministry of Transport of Russia about the request from Uzbekistan side. This situation will be considered in the near future and a decision will be made."
Considering that both Russian Railways and Uzbekistan Railways have advanced technologies and experience in building infrastructure that meets the most demanding international standards, the parties have noted the great potential of bilateral cooperation in carrying out complex projects in Uzbekistan.