CrossCountry first to launch mobileticketing app with real time information
CrossCountry trains has launched a mobile app…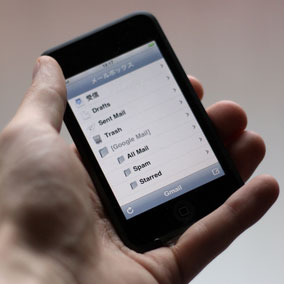 CrossCountry trains has launched a mobile app that not only provides real time travel information across ALL rail networks – you can download your ticket to it too. It will be the first app to deliver live departure times and mobile ticketing in one go.
Available by texting 'Travel' to 87080, the Train Tickets app allows customers to plan journeys, buy tickets for any journey in Britain as well as receive m-tickets for certain routes. The app also provides access to live departure boards, making it possible to keep up with the latest information whilst planning or during your journey.
The addition of m-tickets, supported on certain routes, is in the form of 2D barcodes and readable tickets. Users simply activate m-tickets before boarding a train, inspectors can then verify using a barcode scanner or by confirming the animated colour sequence on their ticket machines.
Where m-tickets are not available, customers can collect their tickets using a booking reference number at most UK rail stations. The application also has the option to link in-application purchases to the user's web account, giving them a single convenient place to view all their ticket purchases, or print out purchase records for expense claims. Unlike some online train ticket retailers, CrossCountry does not charge booking or credit card fees on tickets bought on its website or via the new Train Tickets app.
This application allows consumers to completely bypass ticket machines, making their journeys as effortless and enjoyable as possible, from buying the ticket to boarding the train.
All transactions are secured using US government certified, EncryptME security system. More journey planning and real time travel information features are planned for release later this year, as well as tapping into the geo-location capabilities of some handsets.
The 'Train Tickets' app supports iPhone, Blackberry, Android and Nokia smartphones as well as most everyday handsets. Developed by technology specialists Masabi, it can be downloaded from major app stores or by texting 'Travel' to 87080.