New International Contracts for OEM Technology Solutions PC3 Series Programmable Controller
OEM sign six new international rolling stock contracts…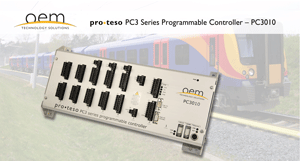 FY12 has started well for Sydney based manufacturing company OEM Technology Solutions (OEM) with the company signing six new international rolling stock contracts for their innovative PC3 Series Programmable Controller.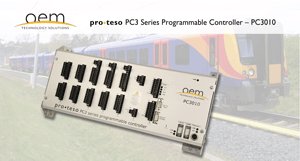 "Our customers for these projects are international market leaders in the railway industry" Richard Gobee OEM Executive Director International said "and these new projects will deliver our world class PC3 Series Programmable Controller into new metro trains in China, USA, Brazil, Italy and Australia".
OEM Technology Solutions are a finalist in this year's Australian Technology Showcase Patrons Award for Export Achievement and are following on from their strong export sales over the past 3 years with the signing of these six new projects
"It's all about offering high quality railway hardened equipment at a competitive price" Gobee said. "and ensuring our R+D effort continues to keep pace with the requirements of the international rolling stock market"
OEM will be exhibiting their Australian designed and manufactured railway technology products at Ausrail 2011, from November 22nd to 24th at the Brisbane Convention and Exhibition Centre.